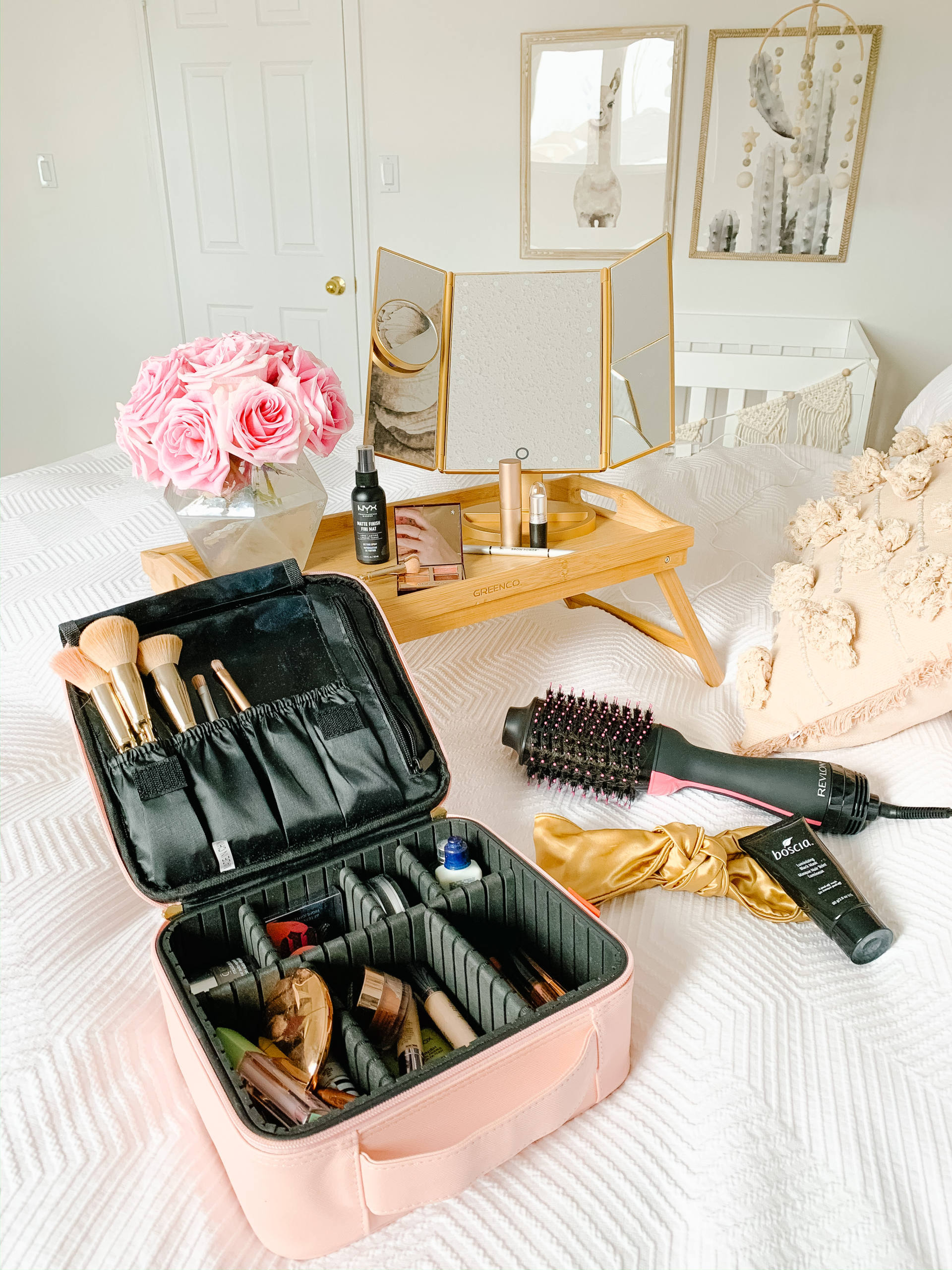 I've rounded up and linked some of my favourite Amazon beauty purchases from my Tik Tok videos. I hope this is an easy way for you to find the products I talk about on that platform! Let me know what you think in the comments below.
1. Lighted Makeup Mirror – It magnifies 10x, 3x, 2x and 1x. The lights are very bright but not too hard on the eyes making it easy to do your makeup.
2. Make-up Bag – This is hands down the best make-up bag I've ever owned. It literally fits everything from your beauty products and palettes to your brushes. You can even change the sizes of the compartments and because the outside is hard it makes it great for traveling.
3. Silicone Face Mask Brush – Get's rid of the mess! These are so handy when applying face masks. You can spread the product evenly on your skin without getting it all over your hands.
4. Makeup Sponge – Blend your foundation in perfectly and this set of 5 is VERY affordable.
5. Boscia Face Mask – It's one of my favourite masks for reducing pores and it's always on sale on Amazon for $10 than Sephora.
6. Hair Dryer Brush – Blow dry your hair in one easy step with results that'll have you looking like you just got a Salon style blow out. Everyone should own one of these!
7. Three Barrel Curling Iron – This is a great tool for crimping and creating nice waves.
8. Winged Eyeliner Stamp – If you're anything like me and can't do winged eyeliner to safe your life then this wing stamp is for you! It's literally fool proof and gives you the perfect cat eye.
9. Wet Brush – If you have a daughter I promise you will LOVE these brushes (or even for yourself). No more tears when brushing through tangled hair and you can even brush it when it's wet without getting any damage.
10. Acrylic Blow Dryer Holder – The curling iron holder in my video appears to be sold out however this one would work just as great and has the same aesthetic.
11. Clear Lipstick Lids – These work on MAC lipstick and allow you to easily find the shade you're looking for.
12. Eye Brow Shaper – These are great tools for shaping your brows as well as getting rid of any unwanted peach fuzz.