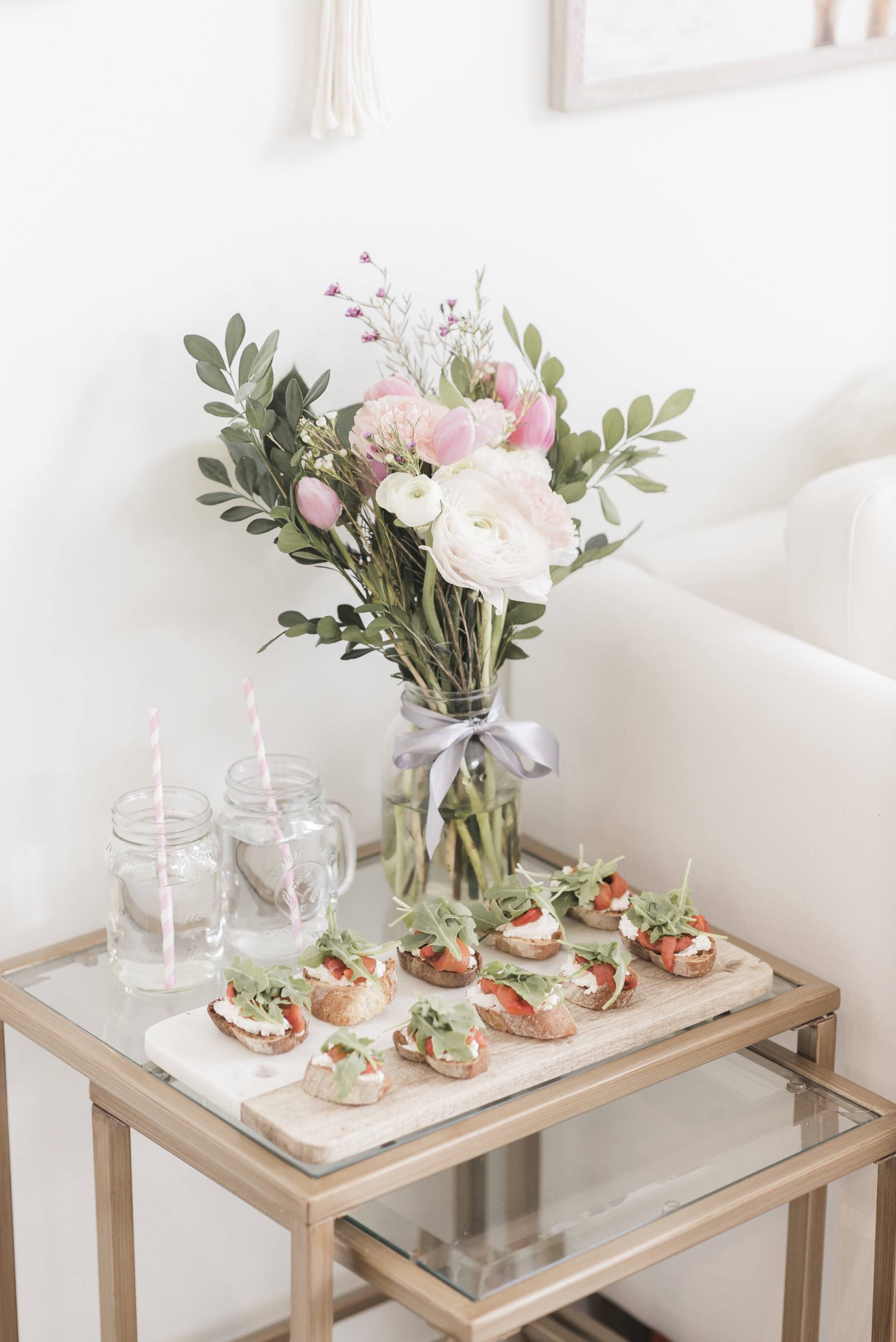 If you've been looking for a easy appetizer to make on the fly that looks fancy and tastes delicious then look no further! These little ricotta and roasted red pepper crostinis are so flavourful and I guarantee they'll win over your guests the next time you're entertaining. Let me know if you give them a try and enjoy!
Ingredients
2 Red peppers
1 baguette (sliced 1″)
Whipped ricotta cheese
1/4 cup olive oil
1 sprig of rosemary
2 garlic cloves (minced)
Pinch of salt
1 cup of arugula
Directions
1. Broil red peppers on high and turn until blackened all around. Remove from oven and cover with paper towel for 5 minutes.
2. Combine olive oil, rosemary and garlic in small pan over medium heat for 3 minutes. Remove from heat.
3. Preheat oven to 350 and toast baguette slices until edges are lightly browned.
4. Remove Rosemary Sprig from olive oil and drizzle oil and garlic over baguette slices. Spread each slide of baguette with generous spoonful of ricotta.
5. Cut top and bottom off of red peppers, removed the blackened skin and seeds inside. Slice thinly.
6. Sprinkle salt over ricotta and top with a few red pepper slices per piece. Finish baguette off this a small bunch of arugula.