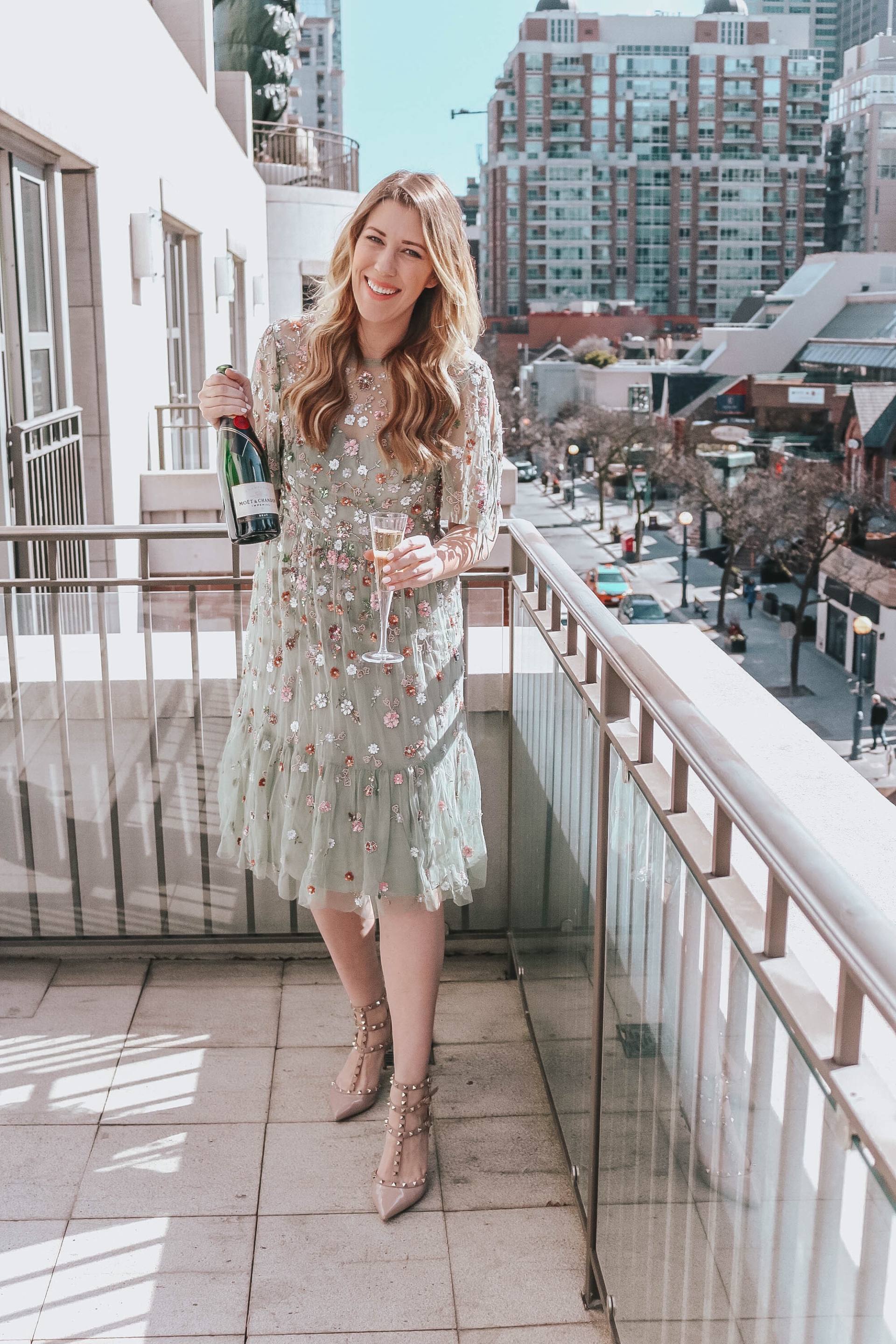 Mother's Day is quickly approaching and what better way to surprise mom than to give her the gift of relaxation. I honestly couldn't think of a better surprise to give or receive. Us moms spend so much time taking care of everyone else and its the perfect treat to enjoy a little getaway that's all about mom for once. Let's be honest…those days don't come along often! This year, the
Hazelton Hotel
spoiled my friend Georgia and I and treated us to their luxurious Mother's Day package. If you're not sure what to do for mom this year or you are a mom and won't to drop some hints (haha) then you'll want to hear all about our experience. Let me tell you, it was amazing and just what we needed!
The Hazelton
is located in the heart of Yorkville and when I arrived I received the warmest welcome and taken on a tour of the hotel. Every inch of the space is stunning, from the serene spa to the luxe rooms, I can see why it's such a hot spot. After our tour I was treated to a manicure by the loveliest technician which is part of the Mother's Day package experience. I know…what's not to love already, right?! I was immediately relaxed and already thoroughly enjoying this little mothers day staycation within a mere 30 minutes.
After my lovely manicure, I headed up to the room to meet up with Georgia and was pleasantly surprised by the beautiful flower arrangements on our end tables. Is that not the sweetest mothers day surprise? I mean come on guys, if you're not good at gift giving on behalf of the kids just leave it to the Hazelton…they have got you COVERED! The room in itself was stunning and just oozed old hollywood glam. Hello oversized leather headboards, zebrawood dressing rooms and balcony with the finest view of Yorkville. Does it get much better than that?
After a little bubbly on the terrace we headed to dinner at ONE restaurant by celebrity chef Mark McEwan. If you go there for dinner you absolutely HAVE to order the the french dip burger. I can't even talk about it without my mouth watering. I've mentioned it to Cory and we already have plans to go back – that good! The ambiance and decor, the delicious food…everything about it is just sheer perfection. We actually went back the next morning for brunch and it was just as outstanding. By the way…it gets better, Mother's Day brunch with this package includes a complimentary glass of champagne.
Overall we had the loveliest stay. I mean, after reading all of the above, whats not to love?
The Hazelton
completely knocked Mothers Day out of the park. So, is this a surprise you think you can get behind this Mother's Day? I mean, It's no wonder they're ranked the number one hotel on trip advisor! There are 77 rooms available and I bet these Mother's Day packages are going to go fast so if you'd like to book visit 
www.thehazeltonhotel.com