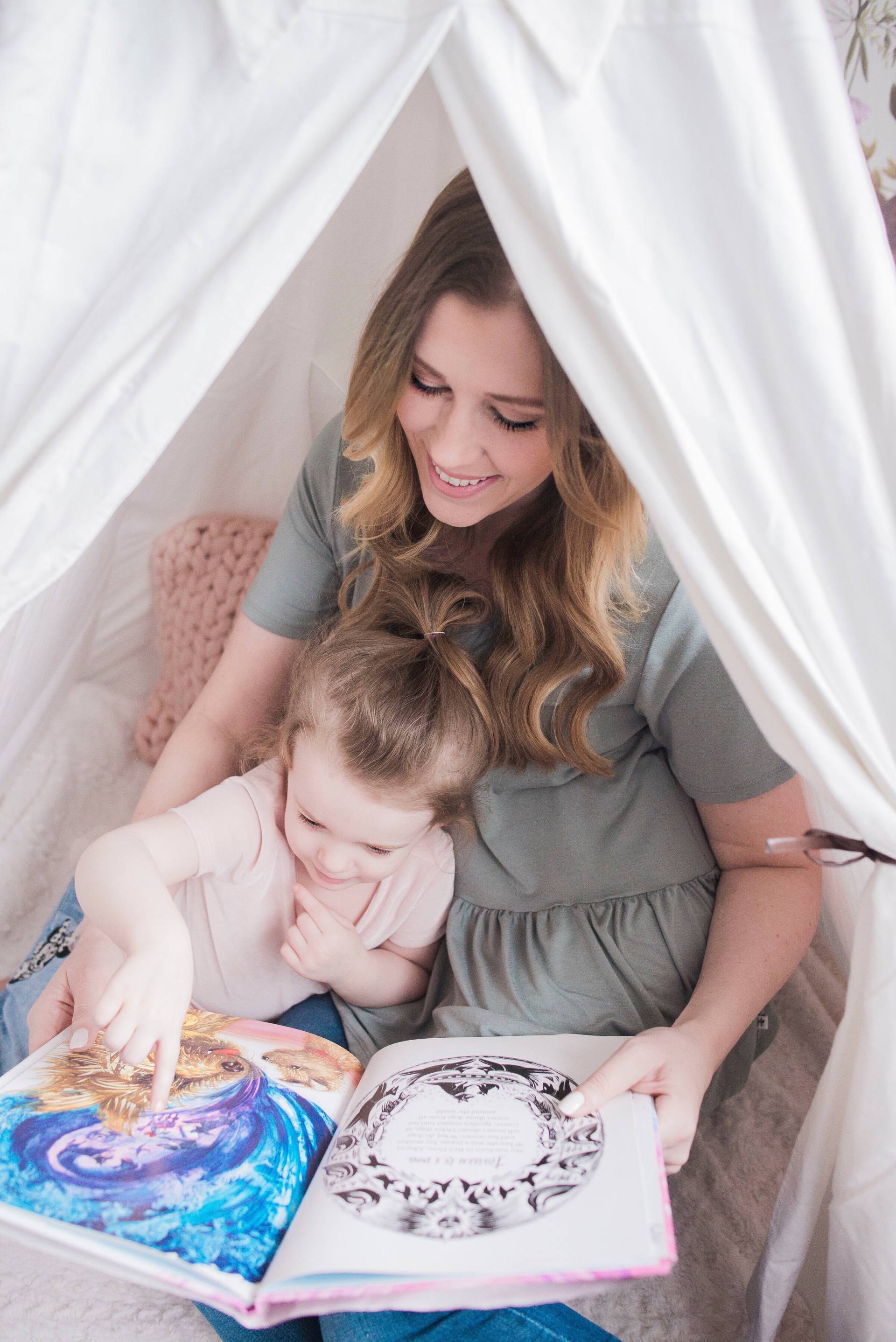 Isn't it the sweetest thing in the world watching your little ones read? I love snuggling up with the kids and reading a good book. Reading to your kids on a regular basis helps them build literacy, language and social skills which is crucial to their development. Not to mention, it's also great for their imagination and stimulates curiosity! Every time I read with our kids you can see their little minds racing, they get very inquisitive and enjoy participating by asking questions, pointing out their favourite illustrations and trying to sound out words and read themselves.
Reading with your kids also helps build a healthy family bonds and strengthens your relationship. If I ask our kids if they'd like to watch a show or read a book with me they opt for a book nine times out of ten. I can't tell you how happy that makes me! We usually read together after school and right before bed as part of our evening routine. It helps settle and calm them down before it's time to go to sleep. Do you read with your kids as part of your bedtime routine? I really find it helpful before putting them down.
Playtex Baby ™ actually has a great promotion with Amazon right now called #PlaytexReads: If you purchase a book from Amazon you will receive a $5 off coupon for Playtex Baby™ Products. We love Playtex products, if you don't already own a diaper genie or bottles it's the perfect time to order.
All you have to do is click THIS link and:
Add a children's book to your cart (baby – age 5).
Add a Playtex baby item to your cart.
Enter Promo Code: PlaytexReads and a $5 discount will be applied at check out!
Happy reading! Let me know what your little ones favourite books are in the comments below. Our kids love anything by Dr.Seuss or Robert Munsch – classics! We do need some new material though so let me know your favourites.
This post was sponsored by Playtex Baby™ however all thoughts and opinions are completely my own.