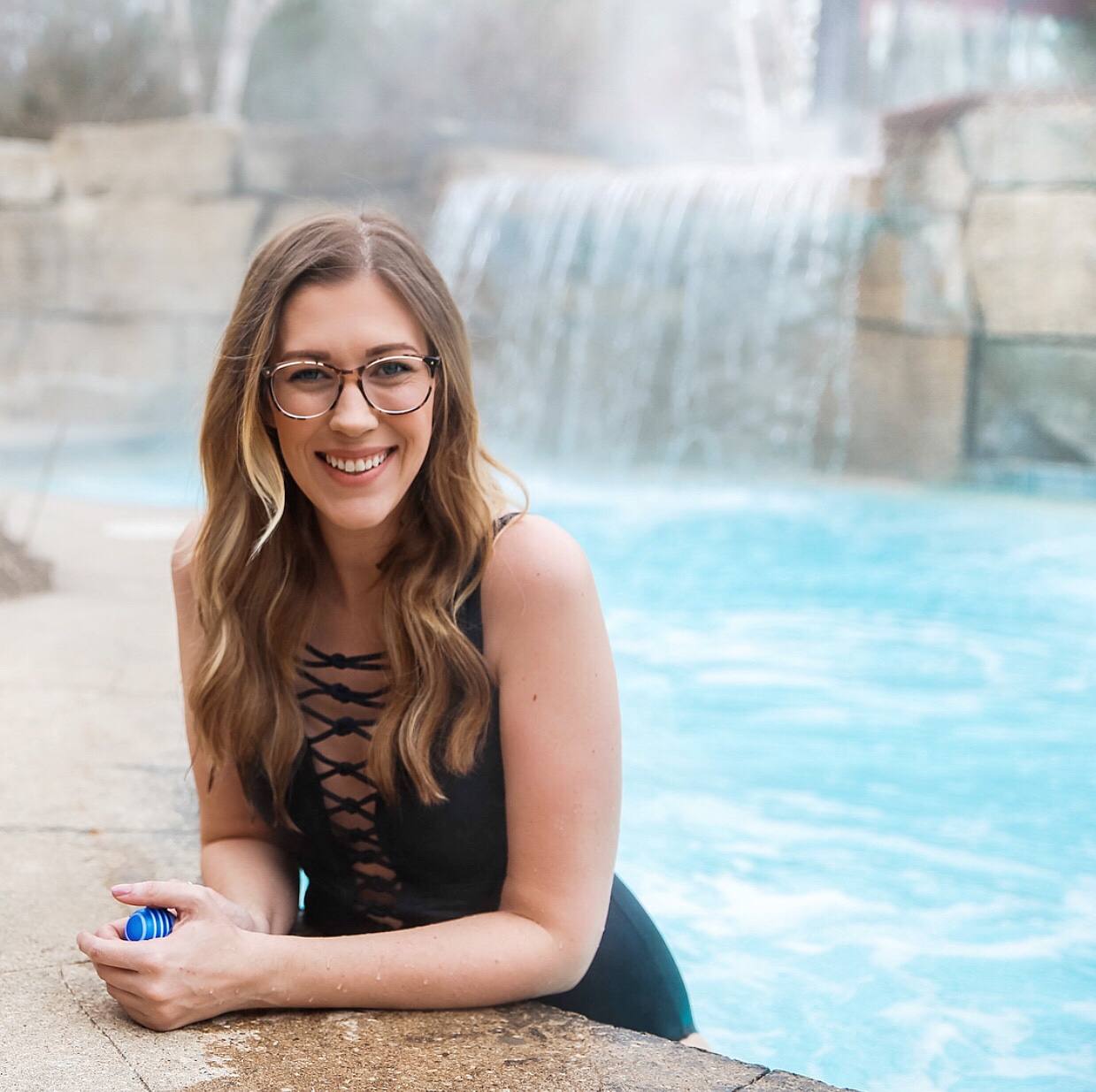 Hi friends, I hope everyone is having a great week! We've been spending the last few days getting organized after last weeks quick trip to Blue Mountain and now packing for our family trip to Vermont. I cannot wait! We haven't been on a big family trip since Mexico so I'm looking forward to going away with Cory and the kiddos. I'm glad I had the opportunity to visit Blue Mountain last week with eos because it gave me the chance to get on a pair of skis before taking the kids for the first time. Let's just say…I'm in desperate need of a lesson or two haha.
I had some questions about our trip to Blue Mountain and why we were there with eos so I thought I'd write a post for you to recap and explain what we were up to! As you know, I'm already a fan of their products and have talked about them before HERE so I was excited to learn about their new Cooling Chamomile Lip Balm. I have the driest lips on the planet, especially during the harsh cold winter months, so I was looking forward to trying this new product after learning it helps relieve pain and provides lasting hydration. They've combined a blend of soothing ingredients like menthol, chamomile and soothing aloe that help repair your lips and bring them back to life.
On our trip to Blue Mountain we did all sorts of fun activities in the cold like skiing, a roller coaster ride down the mountain and we also enjoyed a day at the Scandinave Spa. I found myself using the Cooling Chamomile Lip Balm on the mountain because the cool air was really drying out my lips. It smells so good and it definitely did a good job when it came to hydrating my lips. I didn't have to reapply it that often which is always a plus. I'll definitely be adding this eos lip balm to the other 4 I have floating around in my purse…clearly I can't get enough of them! Zoe seems to really like them too, she keeps taking them from me and putting them on and puckering her lips haha. Have you tried out their products before? I also really like their shaving cream so if you haven't tried it, it's also worth picking up!
A huge thank you to eos for taking us on such a fun trip! This post is not sponsored and all thoughts and opinions are completely my own.