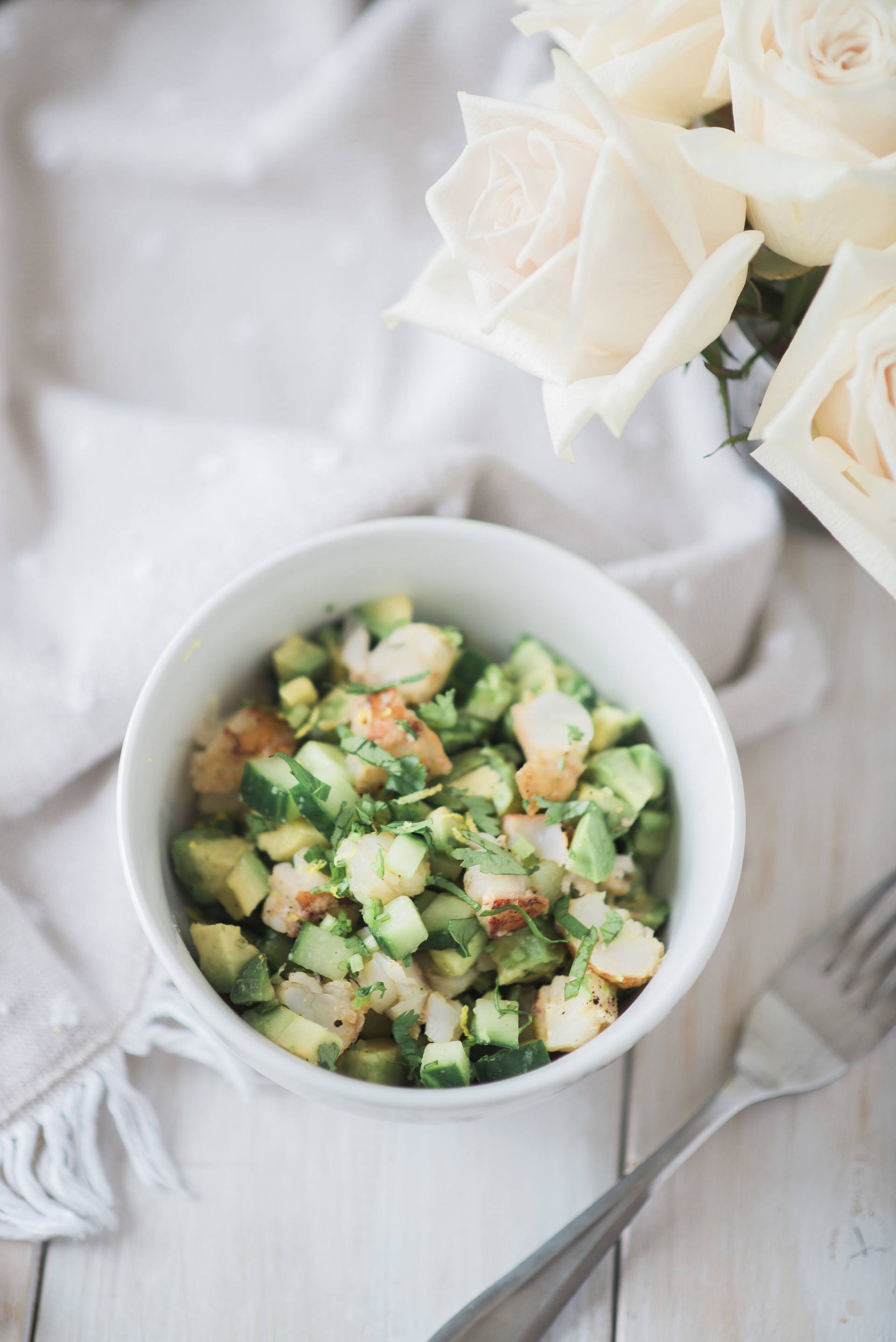 Clean eating lobster salad, is your mouth watering already? Mmmmm mine too! I don't know about you but I tend to get really bored with winter recipes around this time of year. Even though it's still cold outside I try to welcome Spring by shaking things up in the kitchen and adding new, fresh dishes to our dinner menu. This clean eating lobster salad is so flavourful and easy to make, you'll definitely want to add it to your Spring meal rotation. This recipe is also very healthy so if you're trying to eat clean this is a great meal option to help keep you on track. It's funny, I used to think clean and healthy meals meant bland and boring so I would always give up and opt for unhealthy choices because they taste better. This recipe proves that healthy doesn't have to be boring and you can satisfy your tastebuds while taking care of yourself.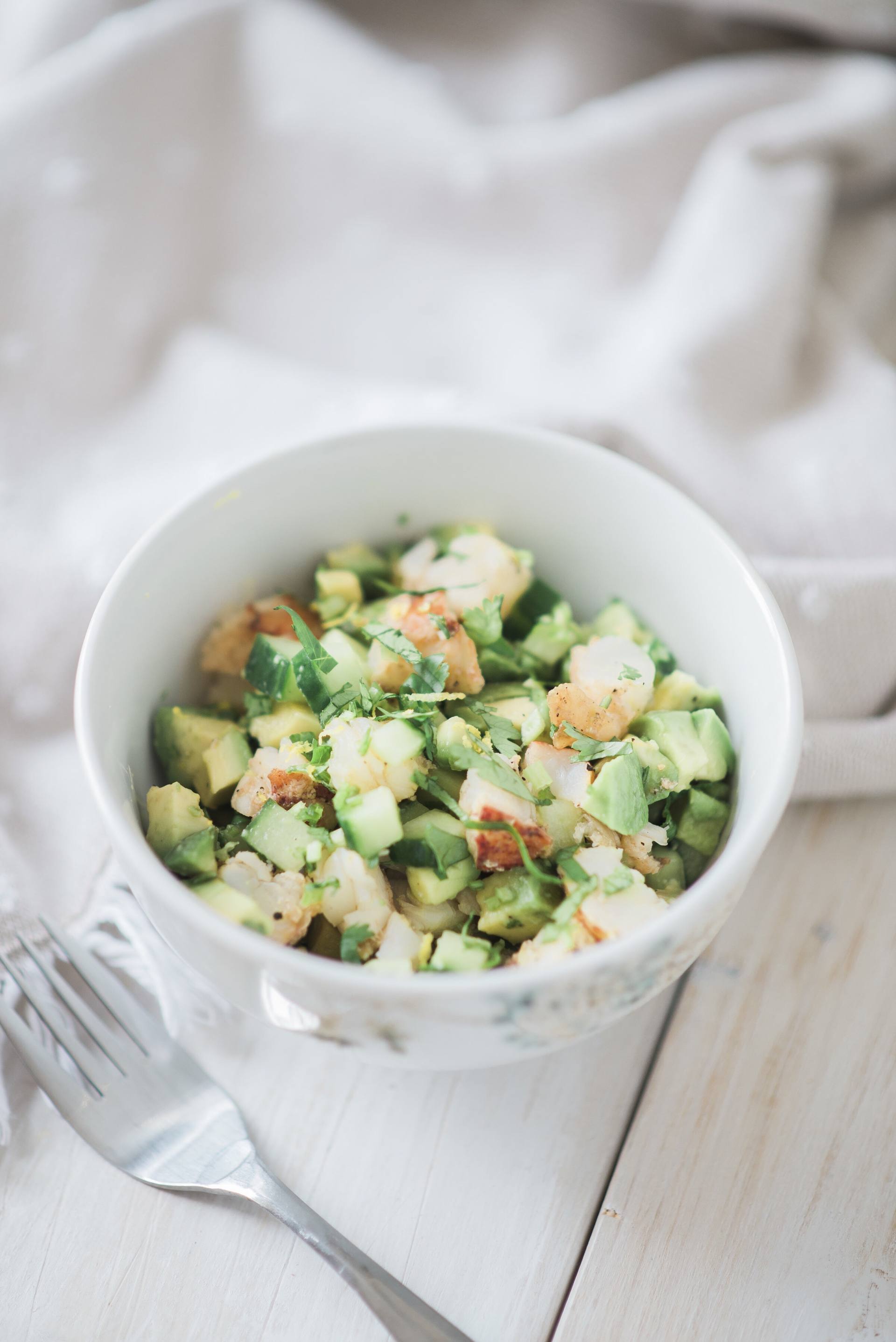 Clean Eating Lobster Salad Recipe
Ingredients
6 Large Lobster Tails
2 tbsp Fresh lemon juice
2 tbsp Grapeseed oil
2 tbsp Cilantro (chopped)
2 Avocados (diced)
1 1/2 Cups of diced cucumber
3 Garlic cloves (minced)
1 tbsp sea salt
2 tsp cracked pepper
Directions
In a cast iron pan, heat the grapeseed oil and minced garlic on medium. Slice lobster tails down the middle and butterfly them. Place the lobster tails flesh side down in pan and sear the meat. Cook for two – three minutes until browned and then flip to cook shell until it turns red (about three-four minutes). Remove from heat and let cool.
In a large bowl combine lemon juice, cilantro, avocados, cucumber, sald and pepper. Mix together.
Remove lobster meat from shell and dice up into cubes.
Add lobster meat to salad mixture and stir together evenly. Voila!
Let me know if you try the recipe and if you love it as much as we do by commenting below and sharing with your friends! What are your favourite dishes to make in the Spring? We need to add more recipes to our list so I'm all ears!