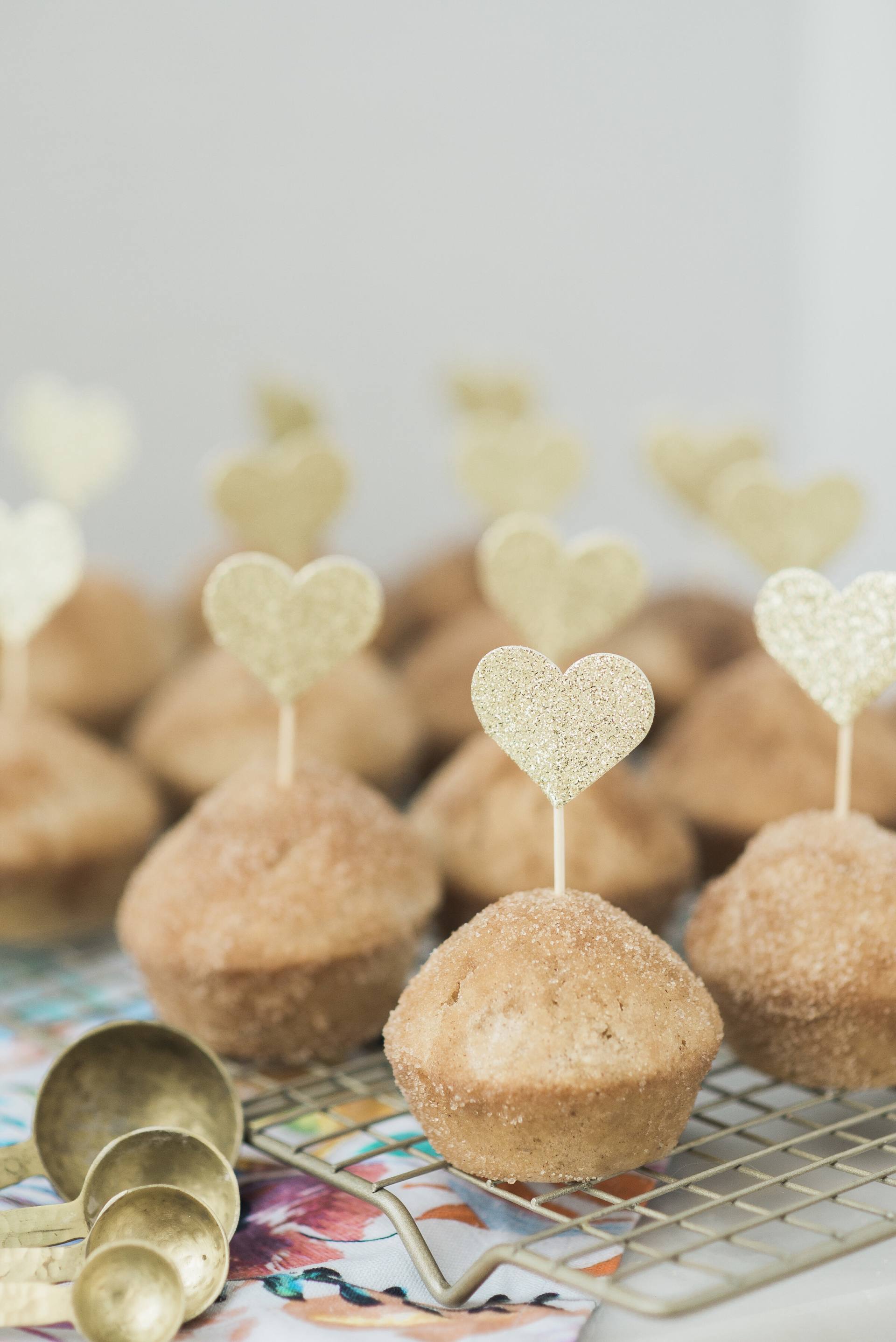 I'm going to preface this post with a warning, these cinnamon sugar muffins are unbelievably delicious and you won't be able to stop at one so be prepared to indulge! My Grandma has been making these since I was little and they've always been my favourite treat. I need to start sharing more of her recipes with you. She makes some unreal peanut butter balls, meat pie, apple pie and strawberry shortcake…mmmm is your mouth watering yet?
I've been using our new Breville Smart Oven Air to bake and it's been very handy to have in the kitchen. Cory likes to cook big meals that can take a few hours so it's nice having this new Breville so we aren't on top of each other in the kitchen. Now I can bake these delicious muffins any time! Not only is it great for baking but it's perfect for big family dinners as it's basically a second oven… it's even able to fit a 14 pound Turkey! The Smart Oven Air is a countertop oven and you'd think that it would take up quite a bit of room if it can fit a 12 cup muffin tin but it's actually quite sleek. The Super Convection technology also allows us to air fry and dehydrate which we're hoping to test out later this week! We were thinking of  making some crispy fruit and veggie chips for the kids…hoping that turns into a new healthy snack option. I'll have to share how that goes! We really enjoy using Breville appliances and one item I've had my eye on is the Breville Espresso machine after reading my friend Aneta's review. If you have one I'd love to hear your thoughts and if it's worth the splurge!
In the mean time, you'll have to try these yummy cinnamon sugar muffins. You can find the recipe below! I'd also love to hear what recipes you'd like us to share using the Breville Smart Oven Air. What do you think about a healthy oatmeal recipe with dehydrated fruits?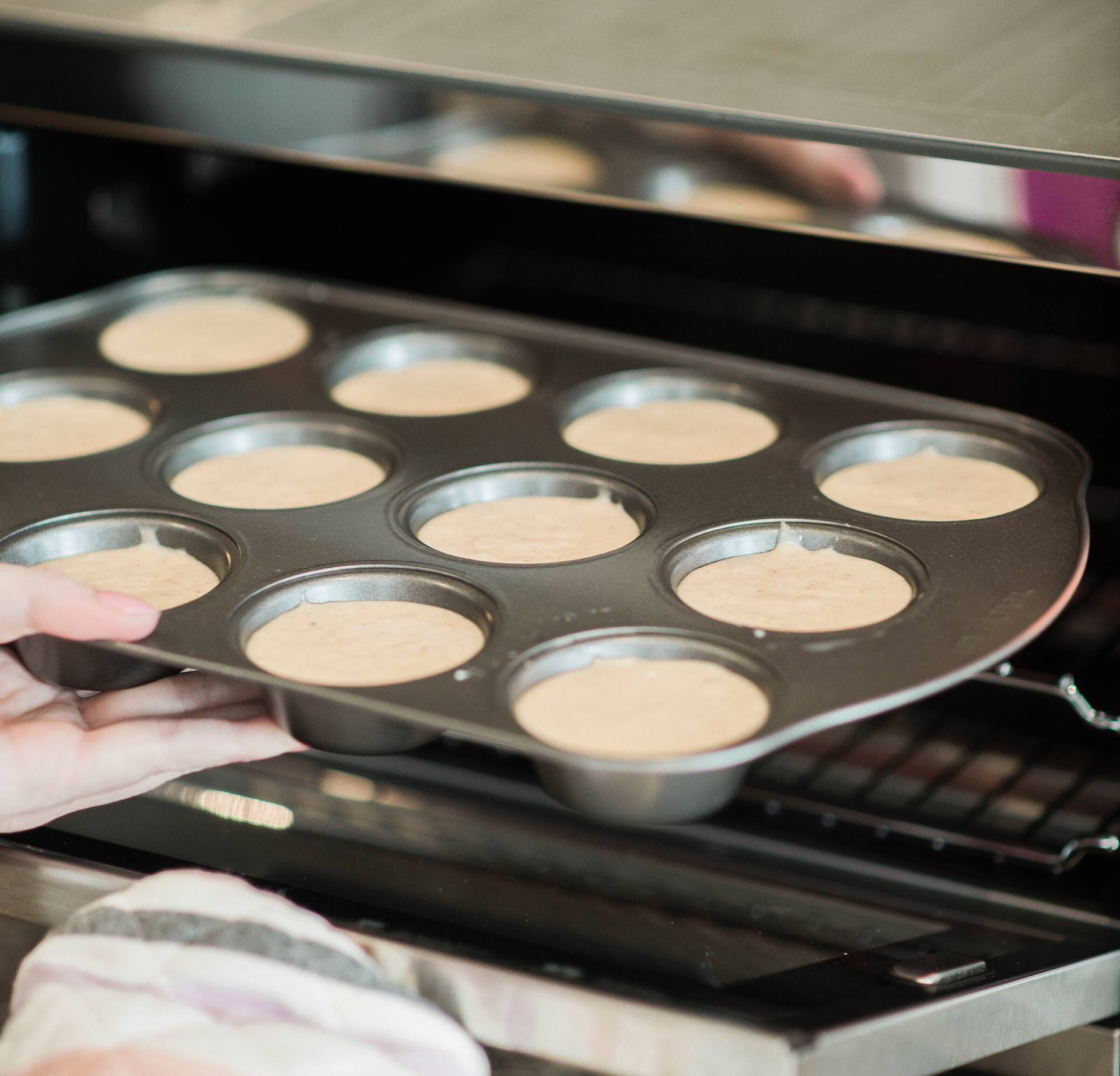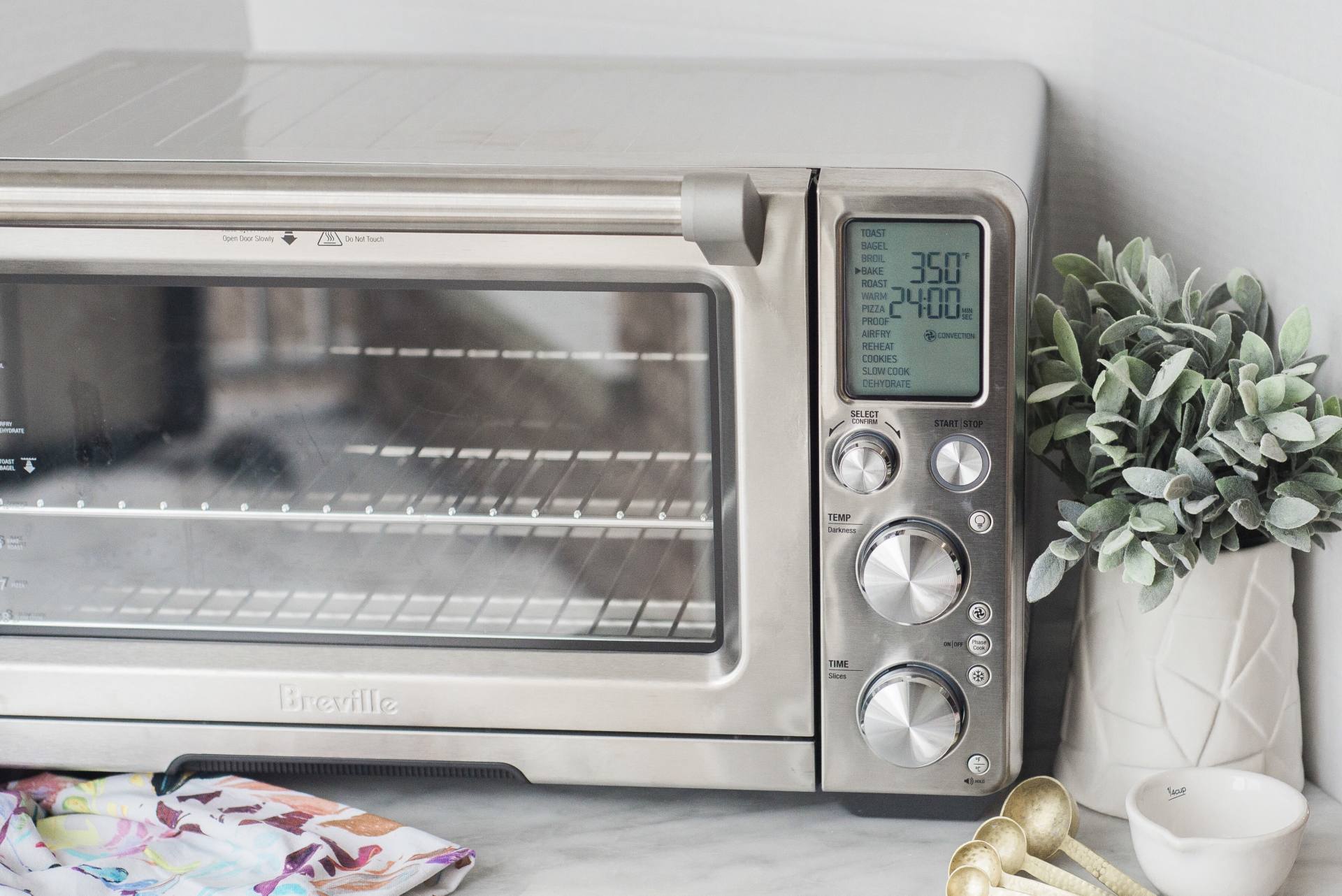 Grandma's Famous Cinnamon Sugar Muffin Recipe
Ingredients
2 cups all-purpose flour
1 cup granulated sugar
2 tsps baking powder
1 cup milk
1/2 cup unsalted butter (melted)
1/2 tsp ground nutmeg
1 egg
1 tsp vanilla extract
1/2 cup unsalted butter (melted)
1 tsp cinnamon
1/2 cup granulated sugar
Directions
Preheat oven to 350 degrees and grease muffin tin.
In a medium sized bowl whisk together egg, milk, vanilla and 1/2 cup of melted butter.
In a large mixing bowl combine flour, sugar, baking powder and nutmeg.
Slowly combine wet ingredients to dry ingredients stirring until the mixture is smooth.
Fill muffin tin cups 2/3 full and bake for 15 minutes or until golden brown.
Cool on cooling rack.
Mix together 1/2 cup of sugar and cinnamon. Dip cooled muffins in to other 1/2 cup of melted butter and roll around in cinnamon sugar mixture. Enjoy!
I'm telling you, these are a hit with our whole family! You can even make these with white cake batter if you'd like them a little fluffier. We prefer these though, they're dense like a doughnut. Let me know if you try the recipe. Happy baking!
This post was in collaboration with Breville however all thoughts and opionions are completely my own.