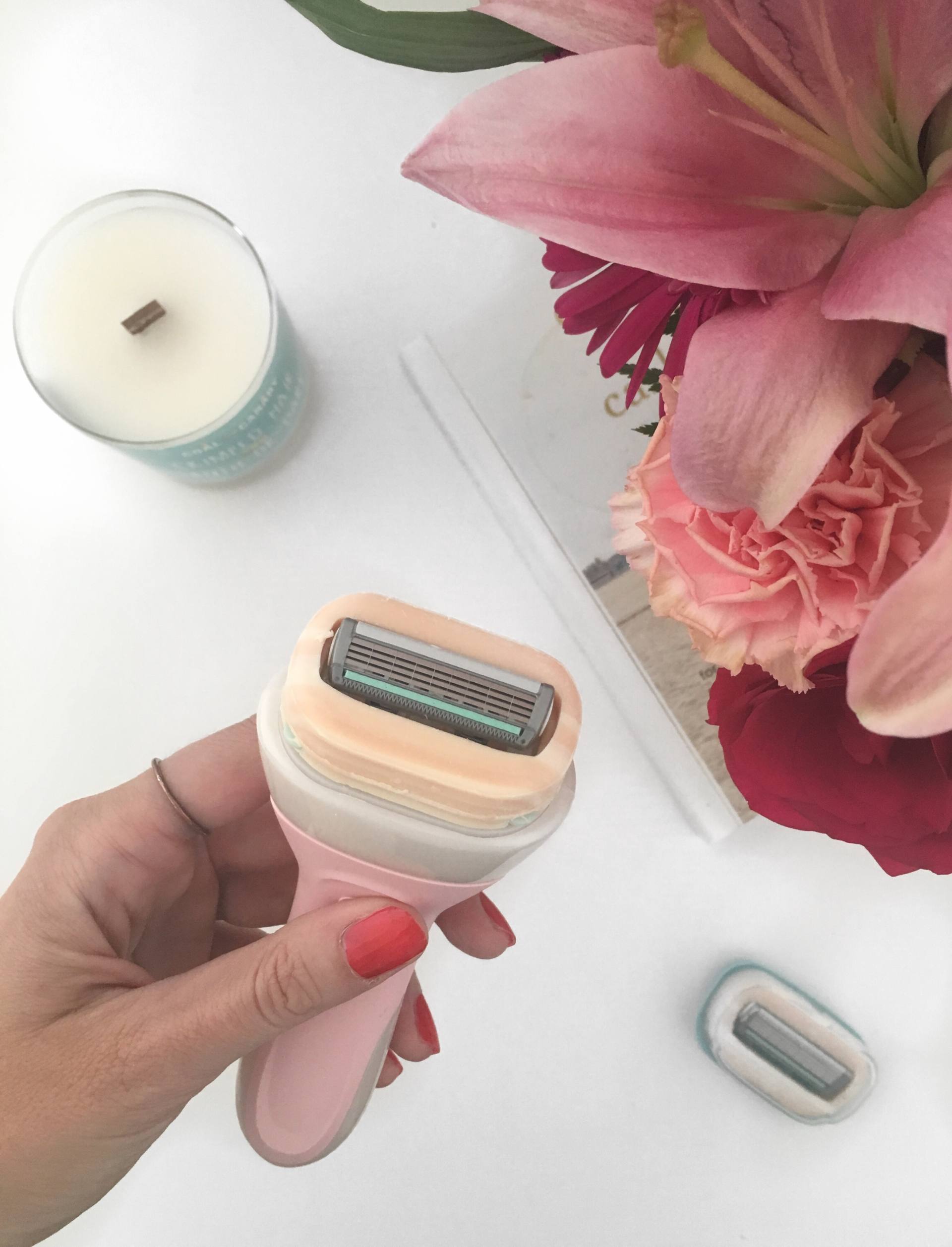 There aren't many days during the week that I get to enjoy a leisurely shower. In fact, I'd say it's a very rare occasion these days thanks to three little visitors…which means I have to bathe quickly. That being said, I have next to no time for shaving. The lathering of the shaving cream, going over the same spot with a crappy two blade woman's razor…I mean honestly, who has time for that? Not this mom!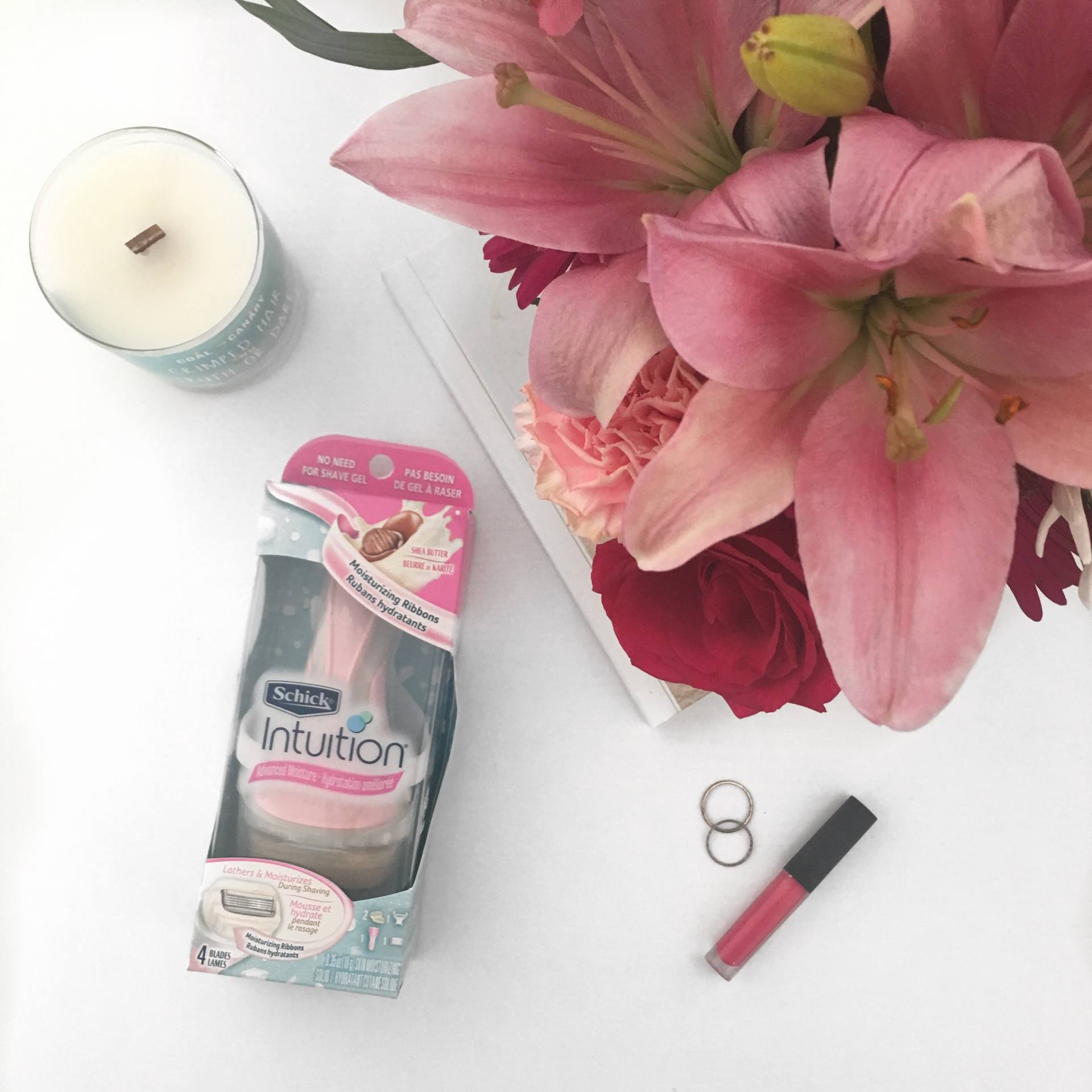 I've been using the Schick Intuition razor for a week now and it has seriously simplified my shower time. It's razor system lathers, shaves and moisturizes in one easy step, gone are the days that you need to use shaving cream! The best part? It's 4-blade pivoting head that is surrounded by a Skin Conditioning Solid allowing you to get the perfect shave the FIRST time. My legs were so silky smooth after, I didn't even need to moisturize.
I truly love sharing reviews about products that really work and make my life easier and this one is honestly one of my favourites. If you haven't tried the Schick Intuition razor yet then I'm excited to share that I will be giving 25 of you the opportunity to receive the product for free and also be entered to win a $100 prepaid gift card from me for taking part in the program!
Disclaimer: This program is only open to age of majority residents of Canada (excluding Quebec). To participate, you must have purchased an item on Amazon.ca within the last six months prior to the contest start date. There are other blogs running this program however you are only able to participate once. All participants will receive a Schick® Intuition® razor as featured in this post. Winners will be chosen Sept 26 and their razors will be sent out the week of Oct 17. Winners reviews must be posted between October 24 – Nov 7 to be entered to win the $100 prepaid gift card. See full Rules HERE. 
To enter, simply comment below and let me know why you'd like to take part in the program and confirm that you have an Amazon.ca account. Good luck!