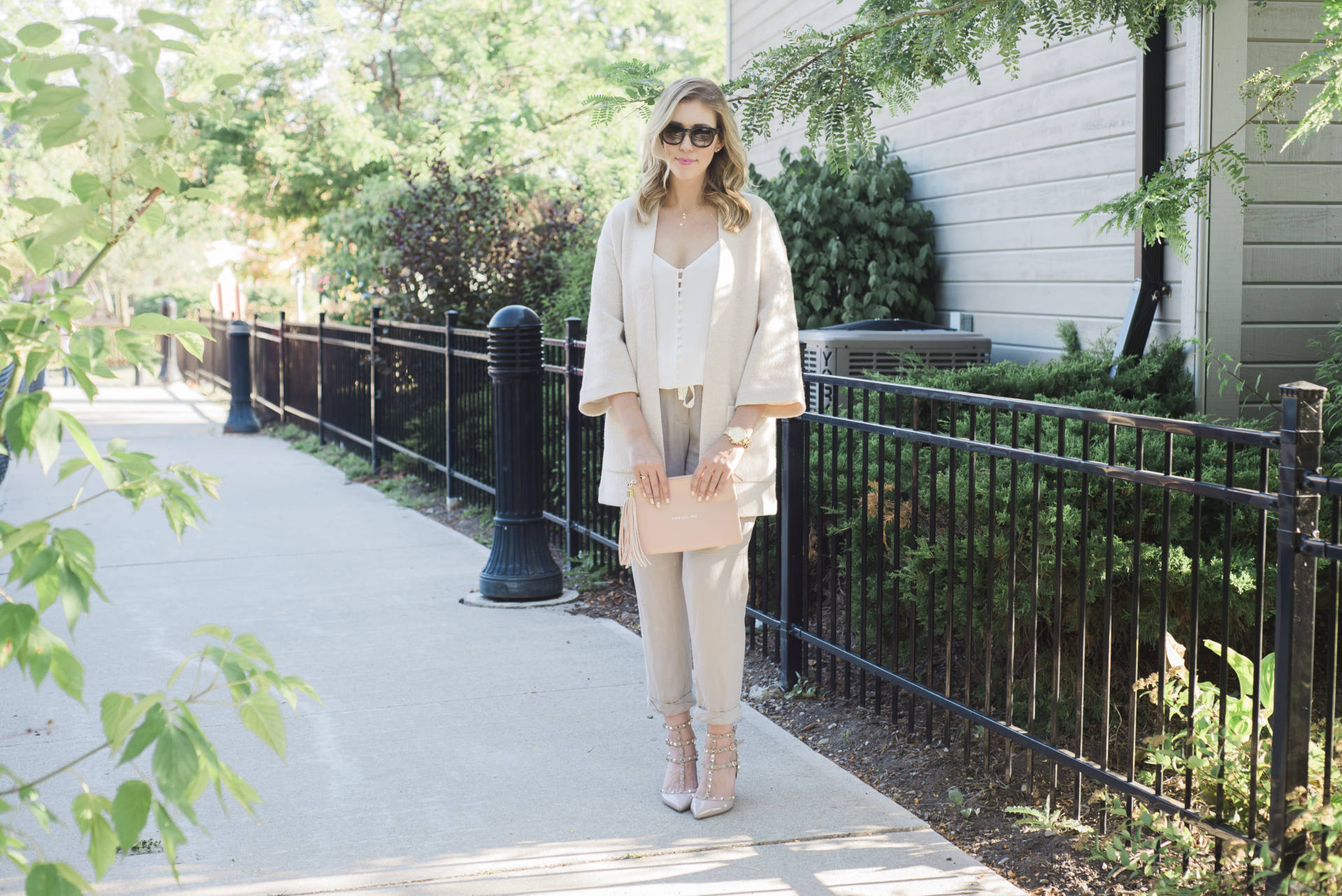 Clothing c/o the Oshawa Centre: Sweater | Tank | Pants | Shoes | Necklace | Watch | Sunglasses
Clearly my friends know me so well! Rosé all day haha! This cute clutch came as a surprise in the mail for my birthday from my friend Katie. Perfect accessory for a night out with the girlfriends. We are definitely overdue for one!
I went into Aritzia a few weeks ago to return something and left with this outfit. How does this keep happening to me?! I'll tell you…it's Jazmin. If you're at the Oshawa Centre Aritzia this girl will get you to try on all of the clothes, you will leave with 3 new killer outfits and get to your car wondering how the hell that just happened?! She's good…really good. So, if you need help finding things that work with your current wardrobe or looking for a new outfit, whatever the occasion may be, ask for her!