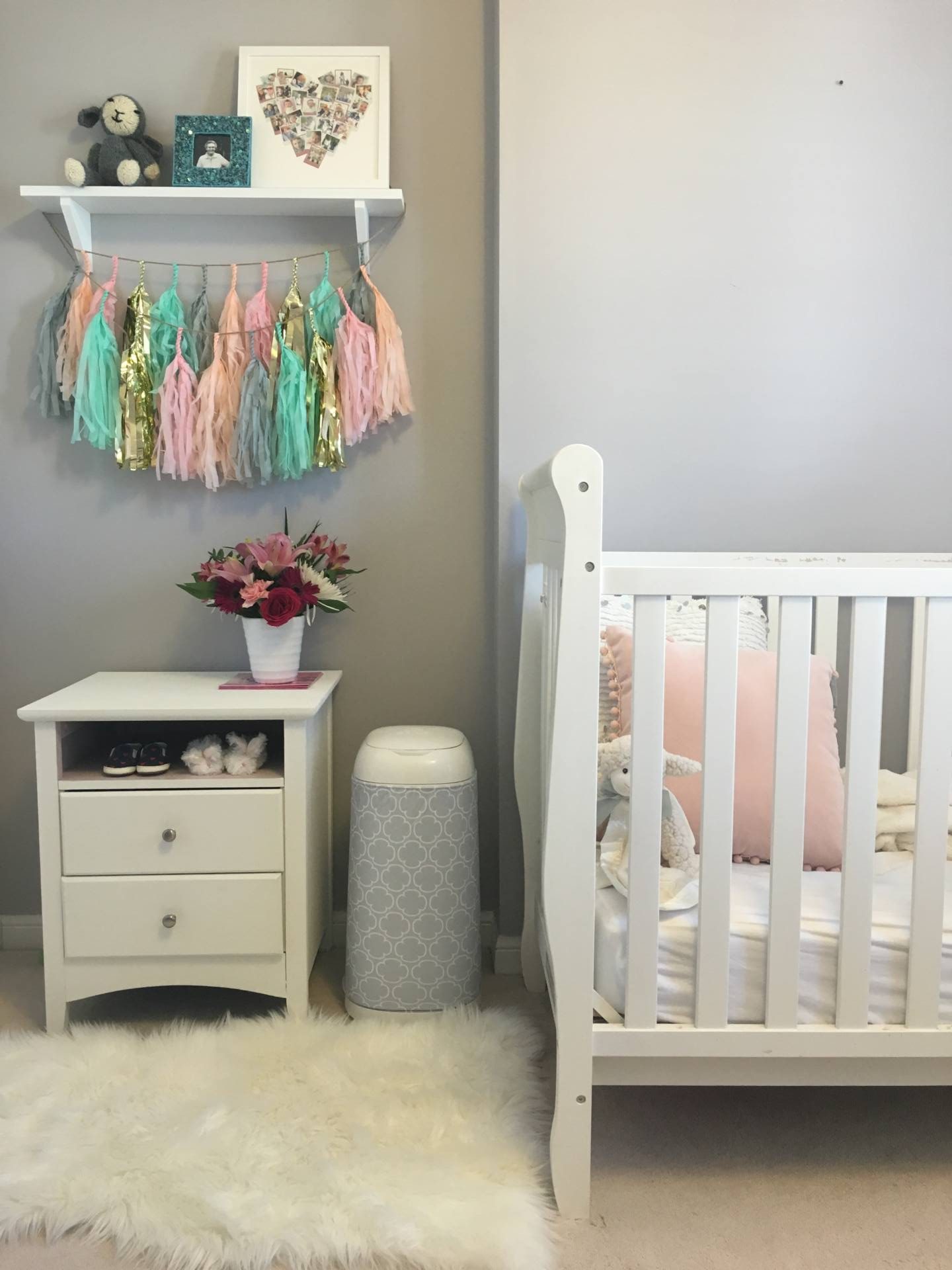 Six years ago when I had Austin I remember wondering why baby products had to be such an eye sore. It was always so hard to find products that flowed perfectly with our decor. Now that we've had Zoe it's so nice to see baby items, like the diaper genie expression, that have so many accessory options to suit our nursery decor.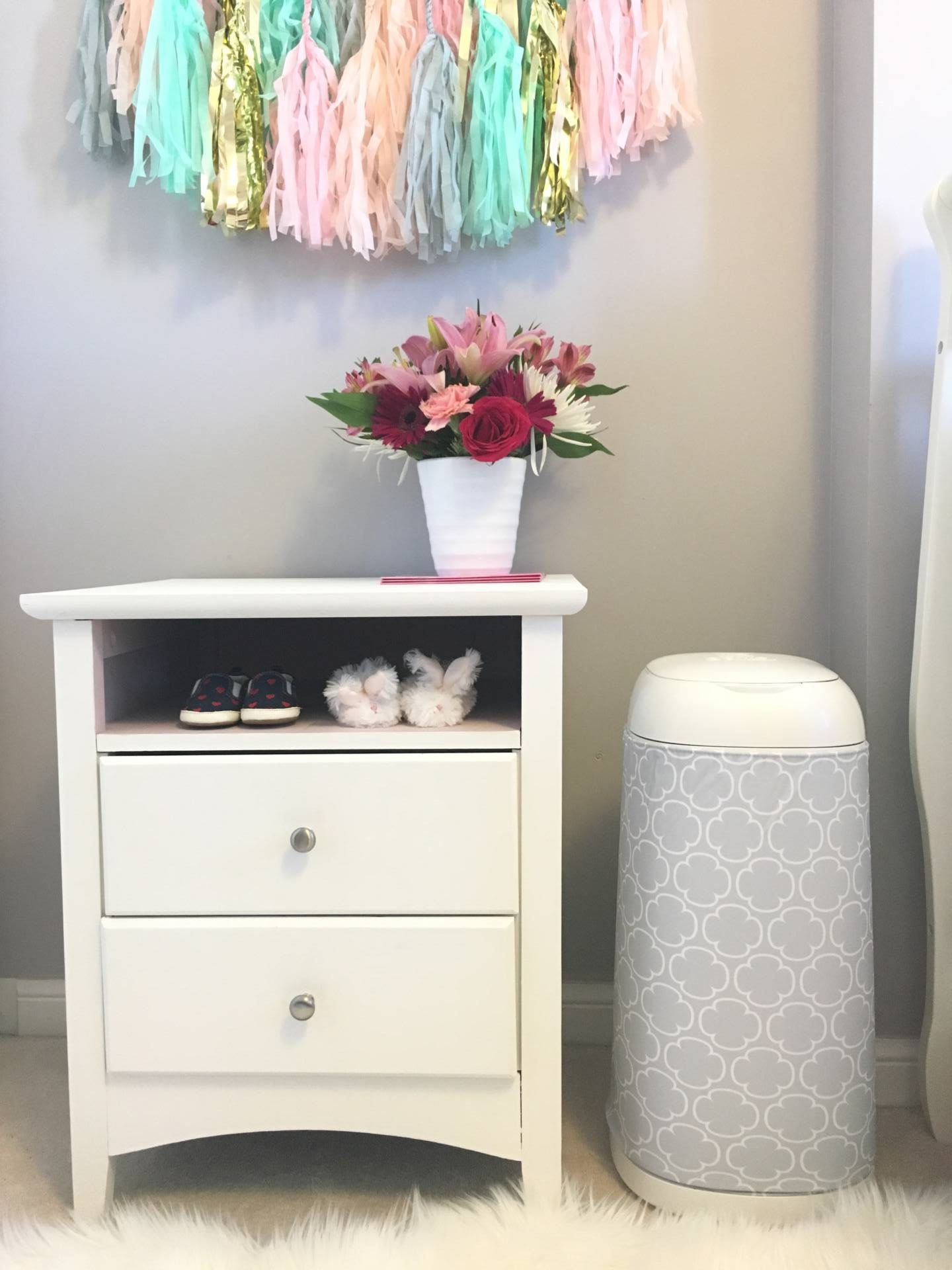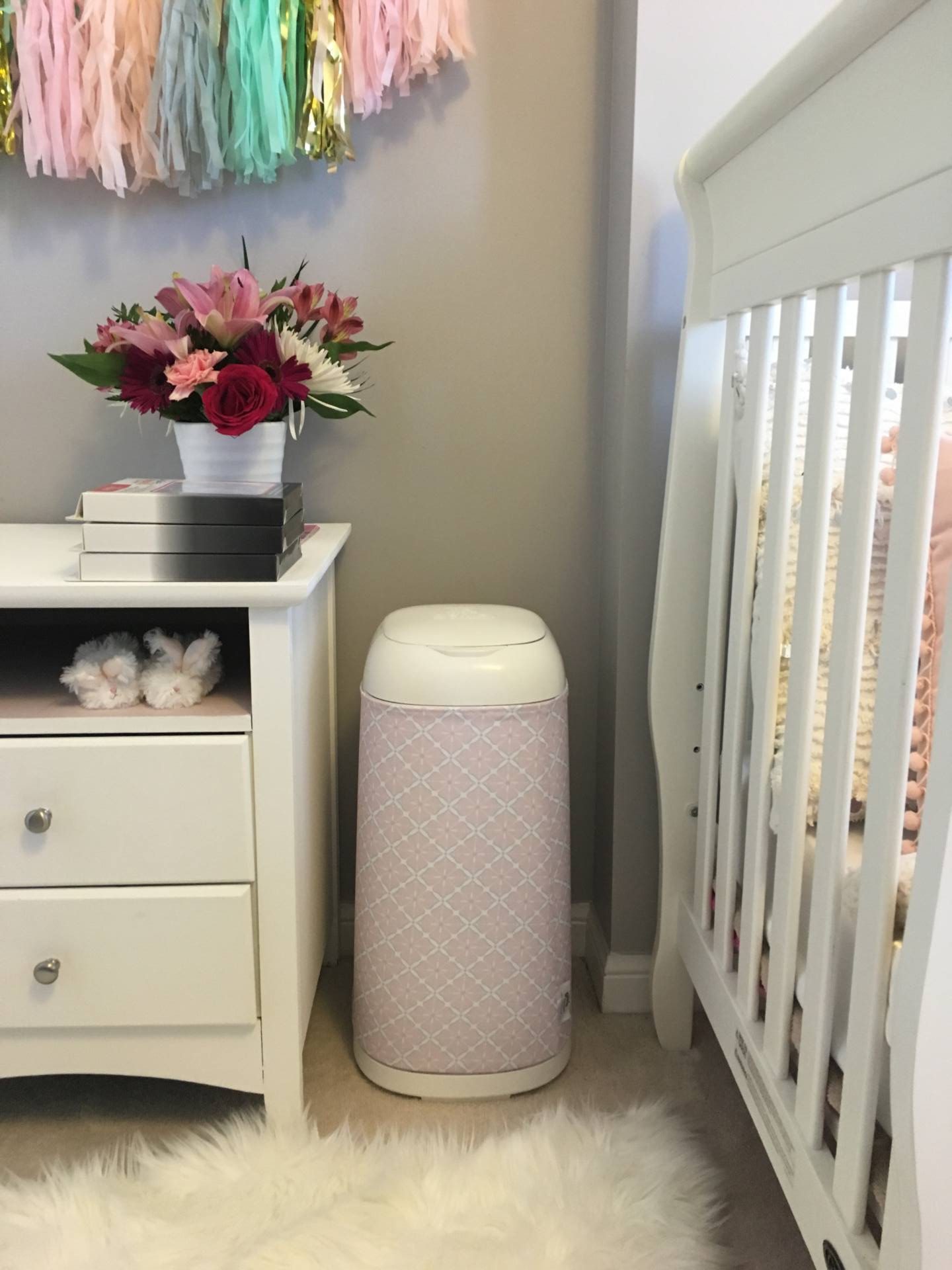 We have owned the diaper genie for years and while it has always been modern looking the newest line is so stylish. It has five different designer fabric sleeve options that are easy to match with your decor. I love that it comes in grey, of course my first choice! The sleeves are sold separately and only fit the Diaper Genie Expressions Pail, the perfect addition to any nursery.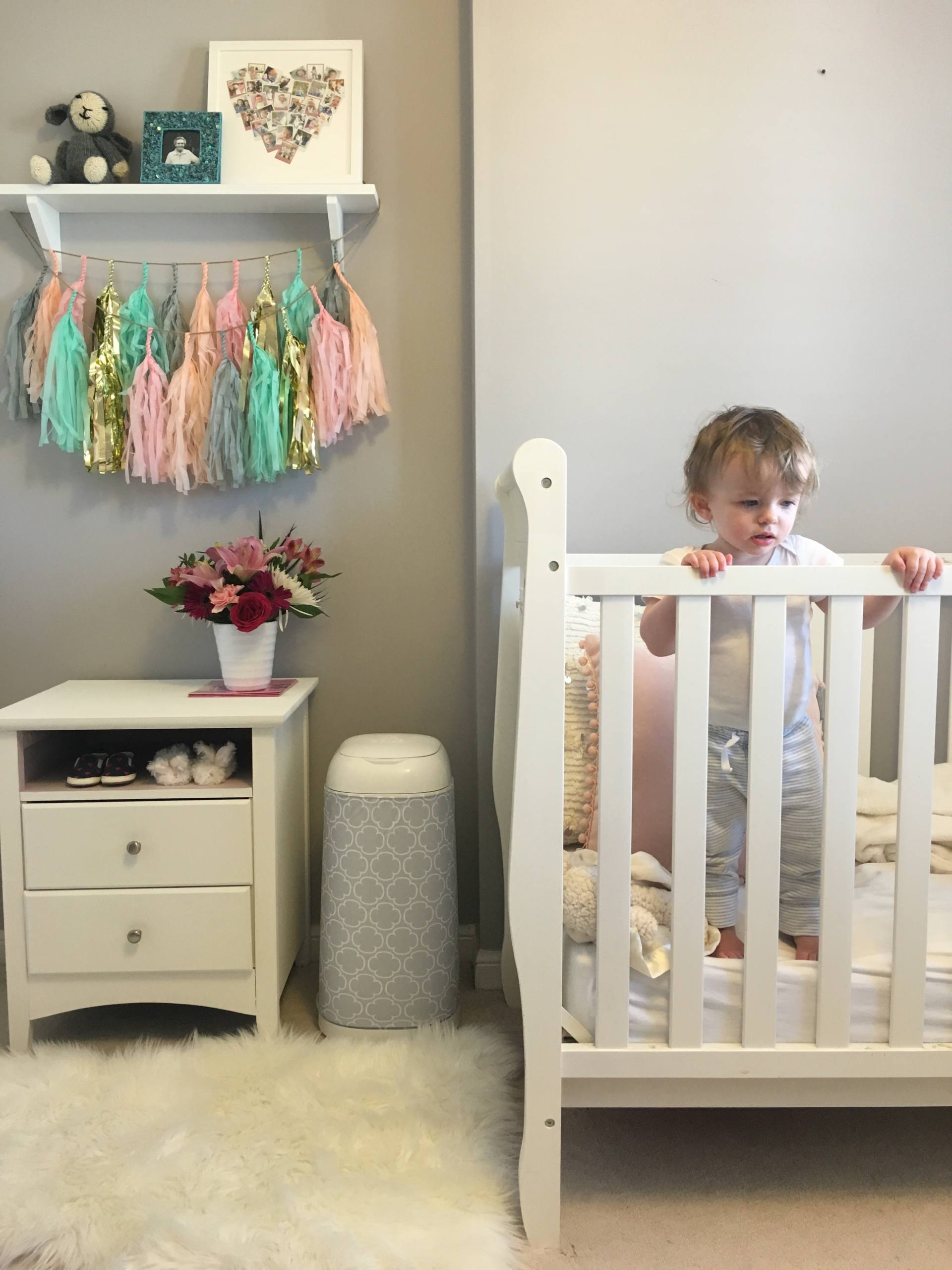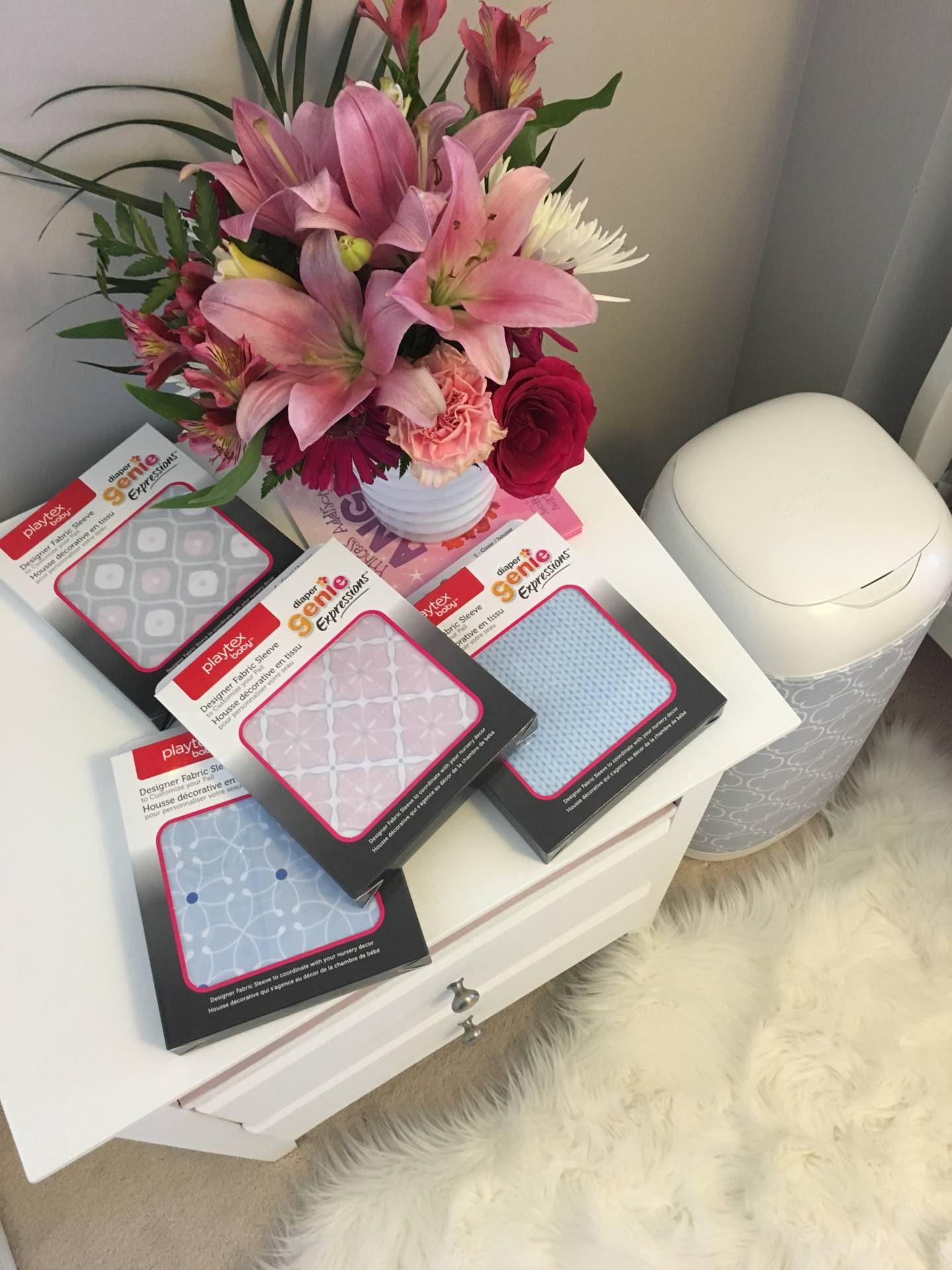 I'm offering 1o readers the opportunity to receive the Diaper Genie Expressions for free, along with all 5 sleeves! All you need to do in exchange for the Diaper Genie and sleeves is to leave a review on the Babies R Us website. One reviewer will win a $100 Babies R Us gift card! Just comment below and tell me why you would like to test out the new diaper genie! Best of luck.