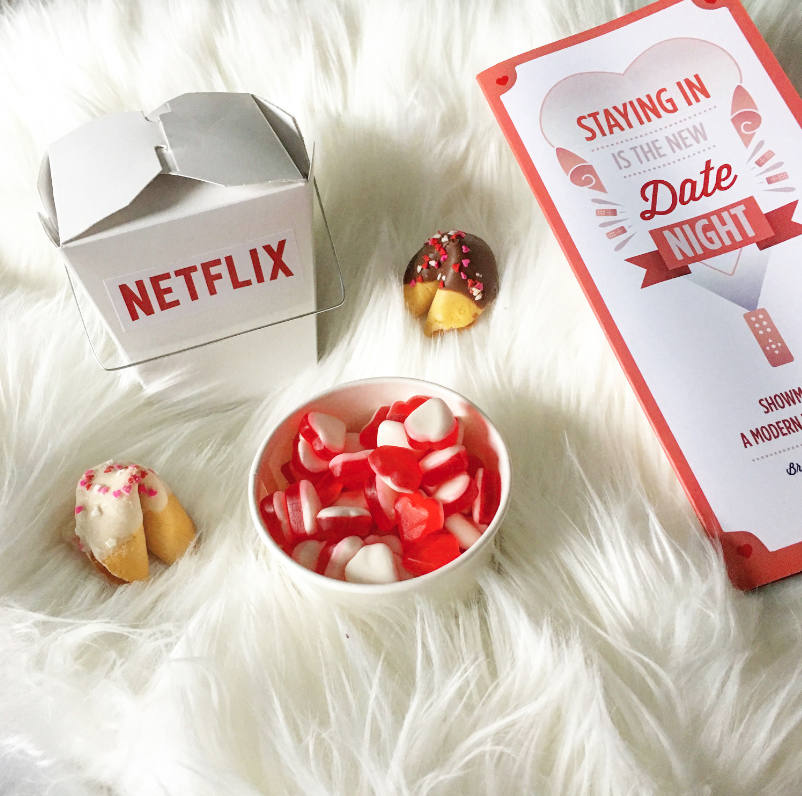 With three kids under five it can be hard to find time for date nights. It always seems like more work than fun by the time you organize a babysitter and prepare everything for the night to run smoothly. While Cory and I love to have a night out of wining and dining its just not realistic on a regular basis anymore.
Over the last year we have been making an effort to carve out time for "us" at least once a week. We usually have a "date night in" every Friday which consists of watching a show or movie that we are both interested in. Snacks are a must so we have a little set up by the couch with a few appetizers and a glass of wine. It may not sound like much but we always look forward to these little Friday night dates together. We actually prefer them over going out because it's less of a hassle and we are big movie buffs so the idea of snuggling up together at home is more appealing than a crowded restaurant on a Friday night.
Netflix recently polled some of it's members to see how streaming has impacted their romantic life. From courting, to getting serious and then those in it for the long haul, it's funny to see how #showmance has impacted their relationships. I've included a graphic of the stats below followed by a breakdown of the impact Netflix has had in the different stages of their relationships. I would definitely say that Cory and I are "In it for the long haul" and bond over streaming. That must be why we enjoy staying in so much!
Which category do you fall under?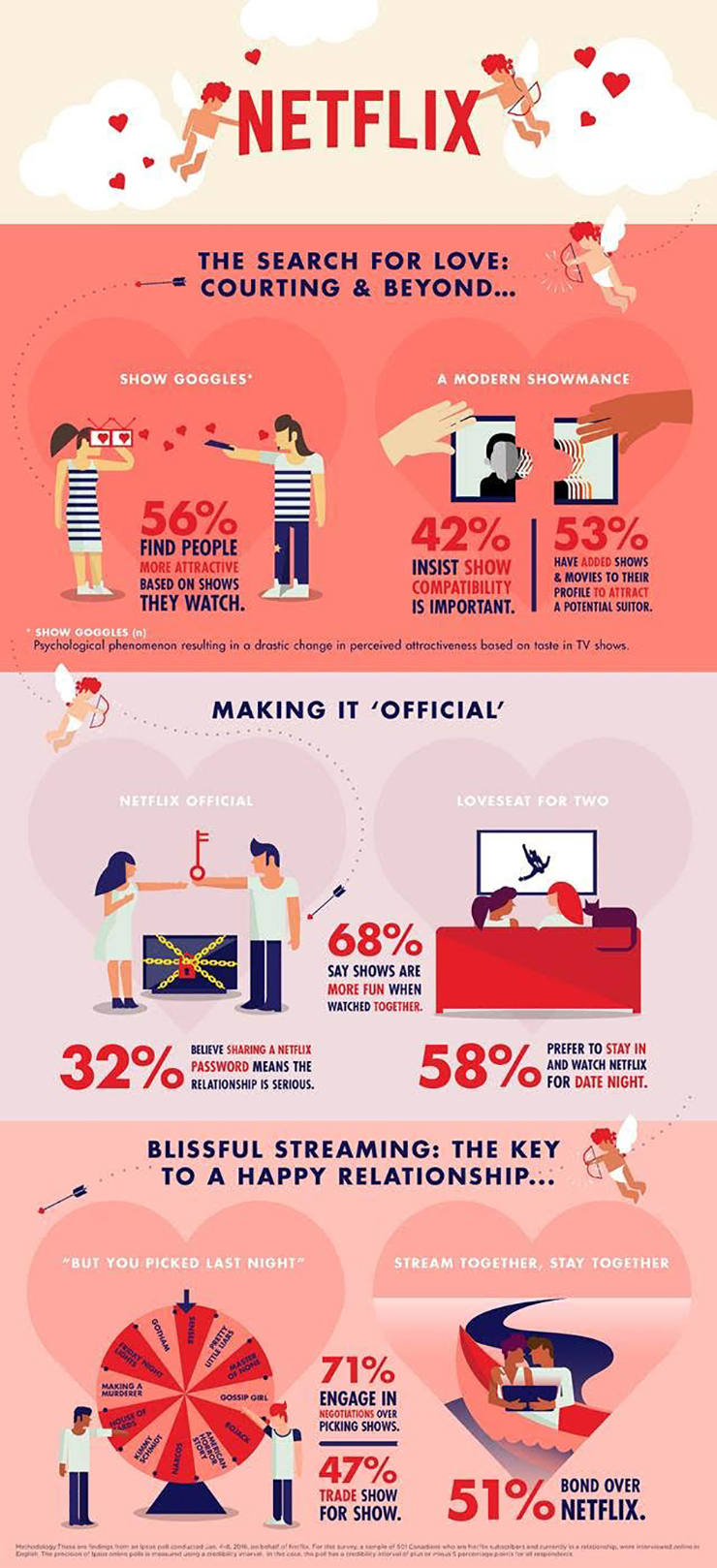 Courting
Dating Profiles 101. 53% have added TV shows or specific movie genres to their dating profile to attract a potential suitor, so it's probably no coincidence that 77% of members discussed movies and TV shows to break the ice on a first date.
Showgoggles. It's a thing. More than a quarter of respondents (56%) admit to finding someone more attractive based on the shows and movies they watched. According to our survey, the most attractive genre of shows and movies in a potential partner are action thrillers (56%), documentaries (53%) and dramas (53%).
Getting Serious
A Modern Showmance. Show-compatibility is important in relationships. In fact, 42% have or would ask someone out based solely on show-compatibility, and 73% of members have actually agreed to go on a date because the person had similar tastes in show and movies.
Netflix Official. One in three of respondents feel that sharing their Netflix account is a big step toward a "serious" relationship.
In It For The Long Haul
Staying in is the New Date Night. Six in ten (58%) respondents in a relationship say they prefer to stay in and watch Netflix for date night. Most (77%) say they watch Netflix together because they like spending time together without leaving the house, while seven in ten (68%) say shows are more fun when watched together, and 58% enjoy having someone to talk with about the show – the ultimate bonding experience!
Showgotiation. When it comes to date night, most people (71%) say they negotiate with their spouse when deciding which shows to watch. Nearly half (47%) say that they use the "show for show" tactic. To avoid confrontation, choose one you both like! While romantic comedies are the top choice for couples to watch together (56%), action thrillers follow as a close second (54%).