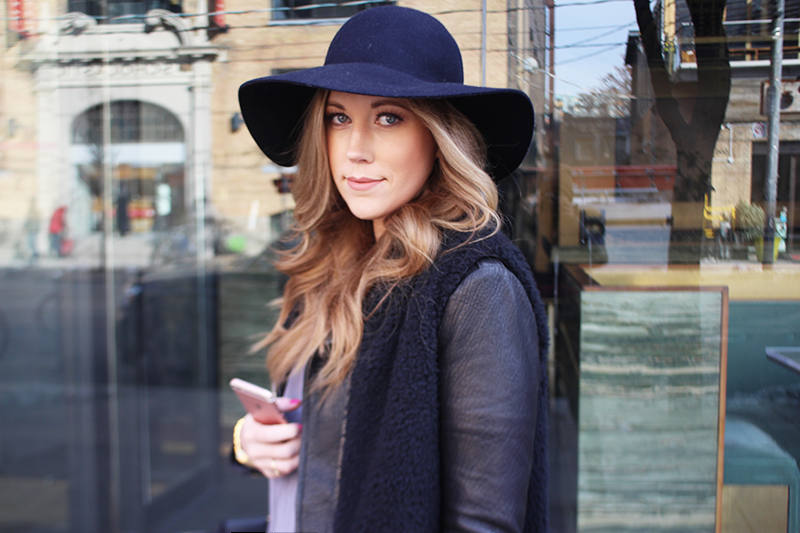 Hat – JCrew (old) / Jacket / Vest / Dress / Bag – Celine / Boots / Watch
Well, it's that time…back to work for Cory. He's been working so much overtime since May so it's been nice having him home for the holidays. I don't think we are ready for him to go back yet! We spent a lot of time with family and friends while he was home which was great but my favourite part was checking out the St. Lawrence Market in Toronto. We've been meaning to go since we moved here three years ago. Cory loves to cook so I knew he'd enjoy spending the day there and bringing home some fresh ingredients to whip up a delicious meal. Mussels and Black Cod for the win!
Over the break I also had some time to catch up with my best friend Tania. It had been a long time since we had a girls night and it was everything I needed. We enjoyed a nice dinner at an amazing Mexican restaurant called La Carnita – their fish tacos were to die for! Highly recommend. We've been friends for 11 years now and I love that even though our lives have gone in all sorts of different directions when we get together nothing has changed. We laugh our heads off and just have so much fun! She actually just started a blog so you should check it out: www.taniamotuzas.com. She has such a cool sense of style and is stunning…this girl could make a paper bag look good. You'll lover her just as much as I do. Enjoy!