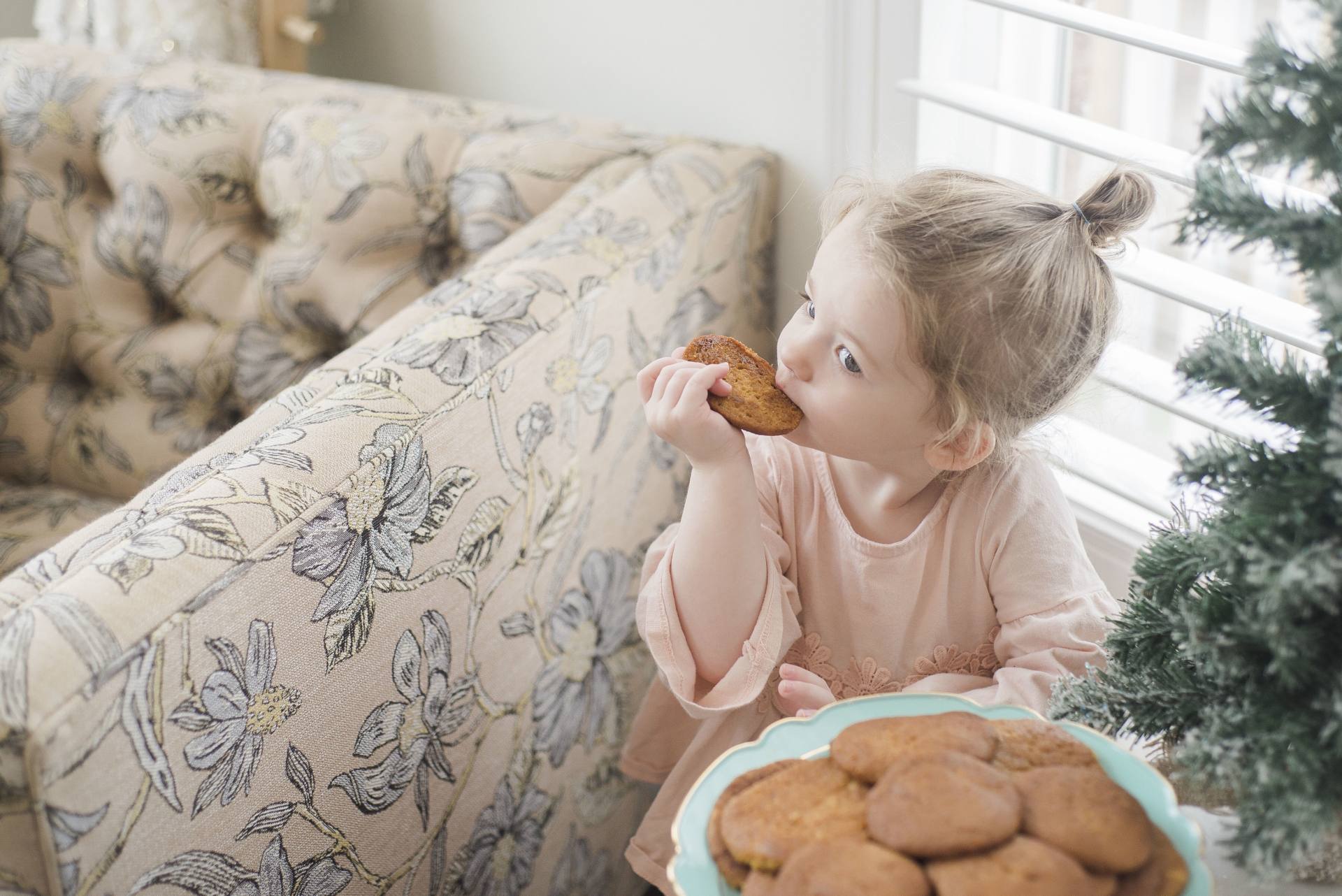 Who's ready for a cookie exchange?! We are! There are so many fun activities surrounding the holidays and a cookie exchange has to be my favourite. You get to bake yummy cookies for friends and family and also try their delicious recipes. I mean, who doesn't love that? And, I think it goes without saying, this is by far our kids favourite thing to do over the holidays as well.
Today I've teamed up with Giant Tiger to share our favourite cookie recipe. They have such a large selection of groceries and at a really good price point, it's a great place to shop for all of your baking needs this holiday season. Today, we went with our family favourite, Pumpkin Spice Cookies. The kids and I always gobble these tasty treats up in record time. Whenever we bring them to friends and family we always get rave reviews so you know they're good!
Pumpkin Spice Cookies
Ingredients
1 can of Pumpkin pie filling
2 cups of flour
1/2 cup of salted butter (softened)
1 cup of sugar
1 egg
1 teaspoon of vanilla
1 teaspoon of baking soda
1 teaspoon of powder
1 teaspoon of nutmeg
1 teaspoon of cinnamon
1. Combine butter and sugar into medium mixing bowl and cream together until smooth.
2. Add can of pumpkin pie filling, egg, spices and vanilla. Stir together until you get an even consistency.
3. Slowly sift in flour, baking powder and soda and stir together.
4. Scoop out one inch dough balls onto baking sheet, place two inches apart. Bake at 350 for 13 – 15 minutes. Enjoy!
These cookies have been my go to for years, I hope you enjoy them as much as we do! What are your favourite cookies or treats to make over the holidays? Please share you favourite recipes in the comments below, is love to try them!
Thank you to Giant Tiger for sponsoring this post. All thoughts and opinions are completely my own.