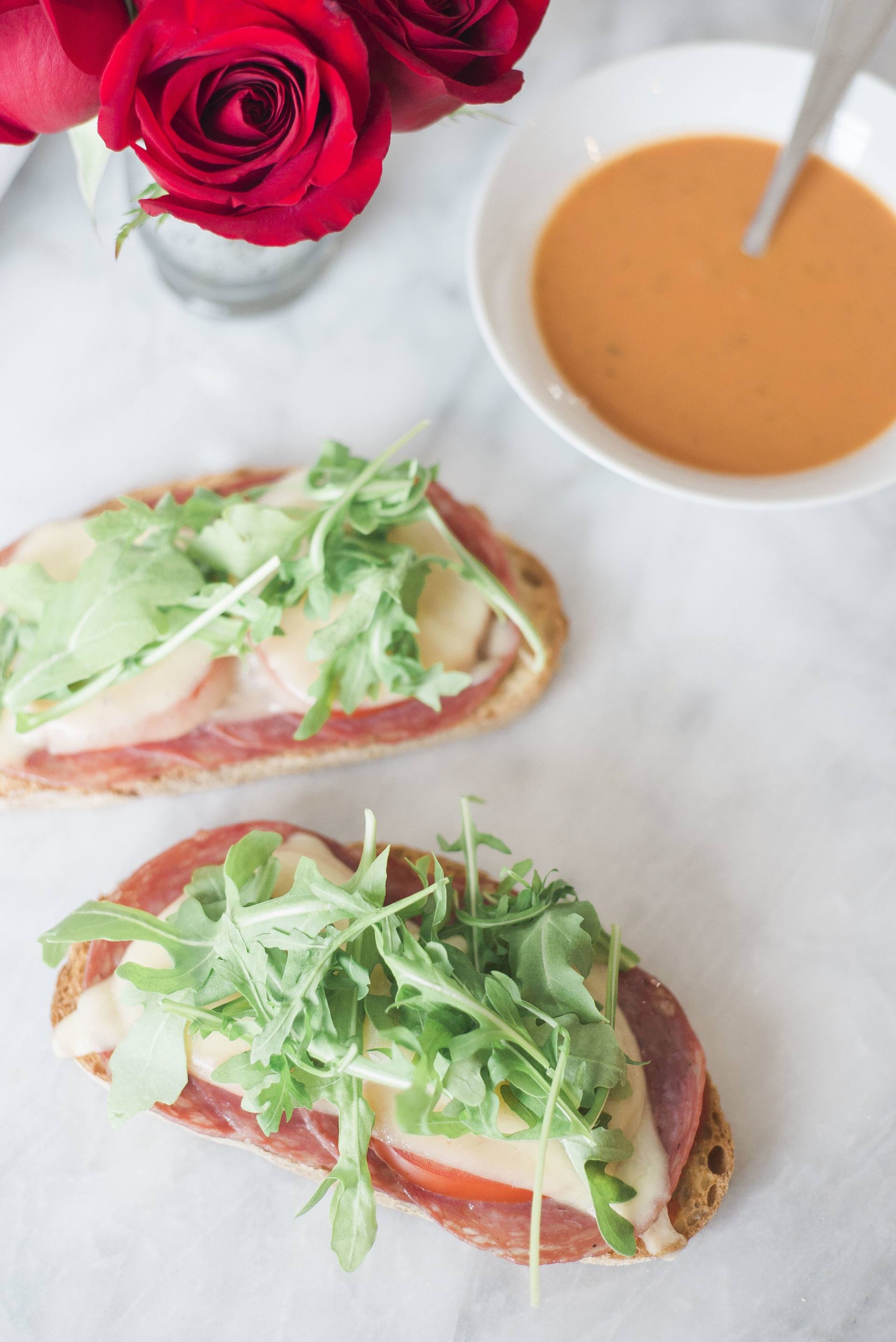 As we all know, the holidays are a very busy time of year. There are always lots of family gatherings, work parties, shopping and the list goes on. It's an easy time to head to the drive thru because you're just too busy and don't have time to make a delicious meal with your favourite foods on the fly…BUT what if I had a recipe for you? One that is quick, easy and includes some delicious fine foods. It's easy to make for yourself, the whole family or even guests!
After eating holiday party food it's hard for me to eat the same old recipes we always gravitate towards. I'm always looking to bring the party home after mowing down delicious charcuterie spreads with cured meats and fine cheeses. You can bet that when I walk by the deli section at the grocery store I'm reaching for some yummy Mastro genoa salami to feed my cravings. They have the best quality cured meats that I just can't get enough of. I thought I'd whip up something fun and easy that hits the spot this holiday season. What did I come up with? Prepare your mouth to water!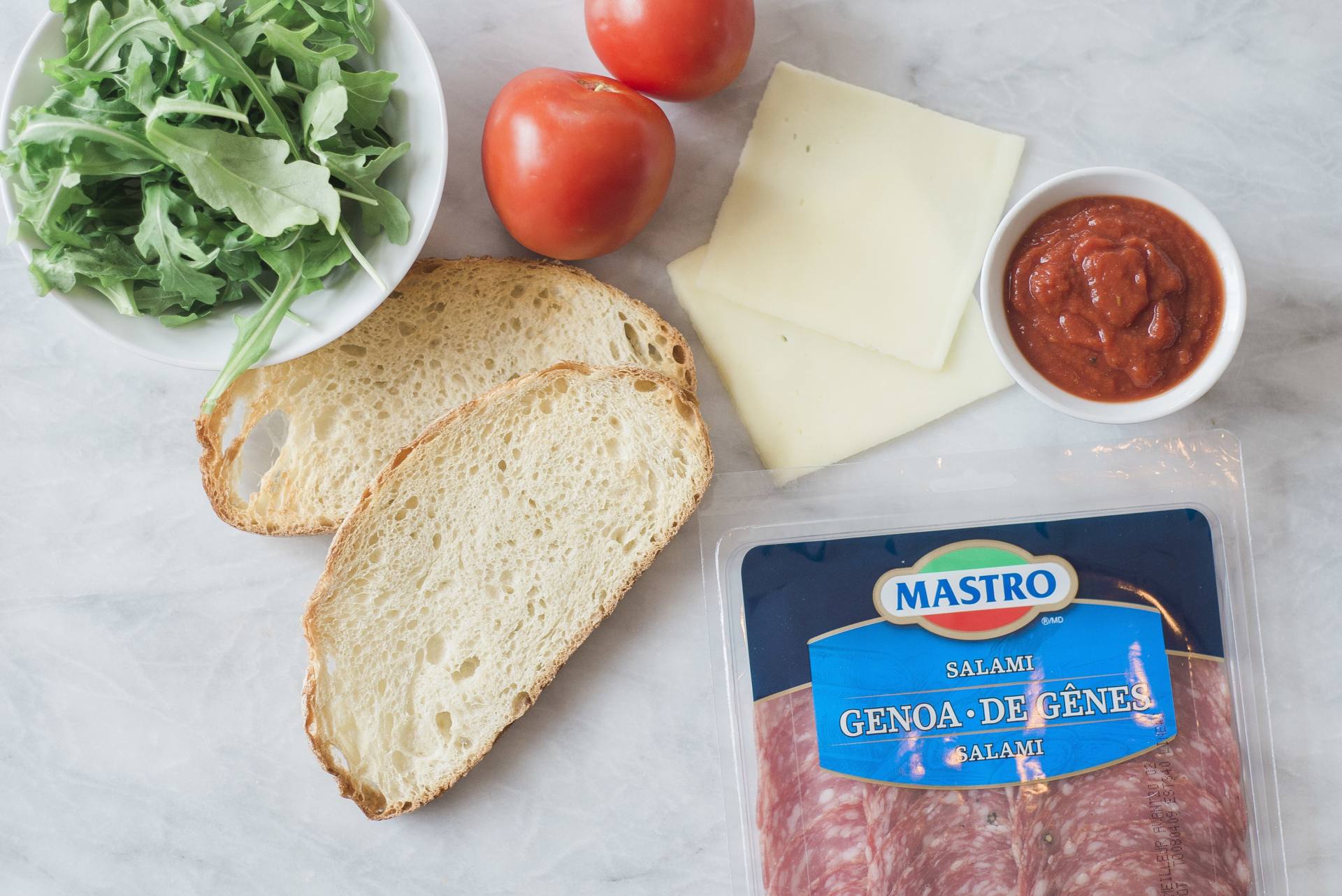 Open Face Genoa Salami Sandwich
Ingredients
Package of Mastro Genoa Salami
Pizza sauce
Italian bread
1 tomato (sliced)
Mozzarella cheese slices
Arugula
Directions
1. Toast two pieces of Italian bread until lightly golden. On top half spread thin layer of pizza sauce.
2. Layer 4 pieces of Mastro Genoa Salami over pizza sauce, followed by two tomato slices and then 2 slices of Mozzarella cheese. Bake in oven at 350 for ten minutes or until cheese has melted.
3. Top with arugula and voila! You're all done. You can add a side of tomato soup to pair with your sandwich if you'd like to really wow guests.
This meal is so delicious – trust me, I've got the big thumbs up from the family and it's so easy to make. What are your favourite cured meat recipes to make over the holidays? I'll go as far as to say that they're my favourite food so please send me your recipes!
Want a chance to win a Mastro Prize pack?! Entering is easy! Just tell me in the comments below your favourite cured meat! Ends Nov. 29 2017. **Congrats to Kristy, you won the prize pack! Please check your email.**