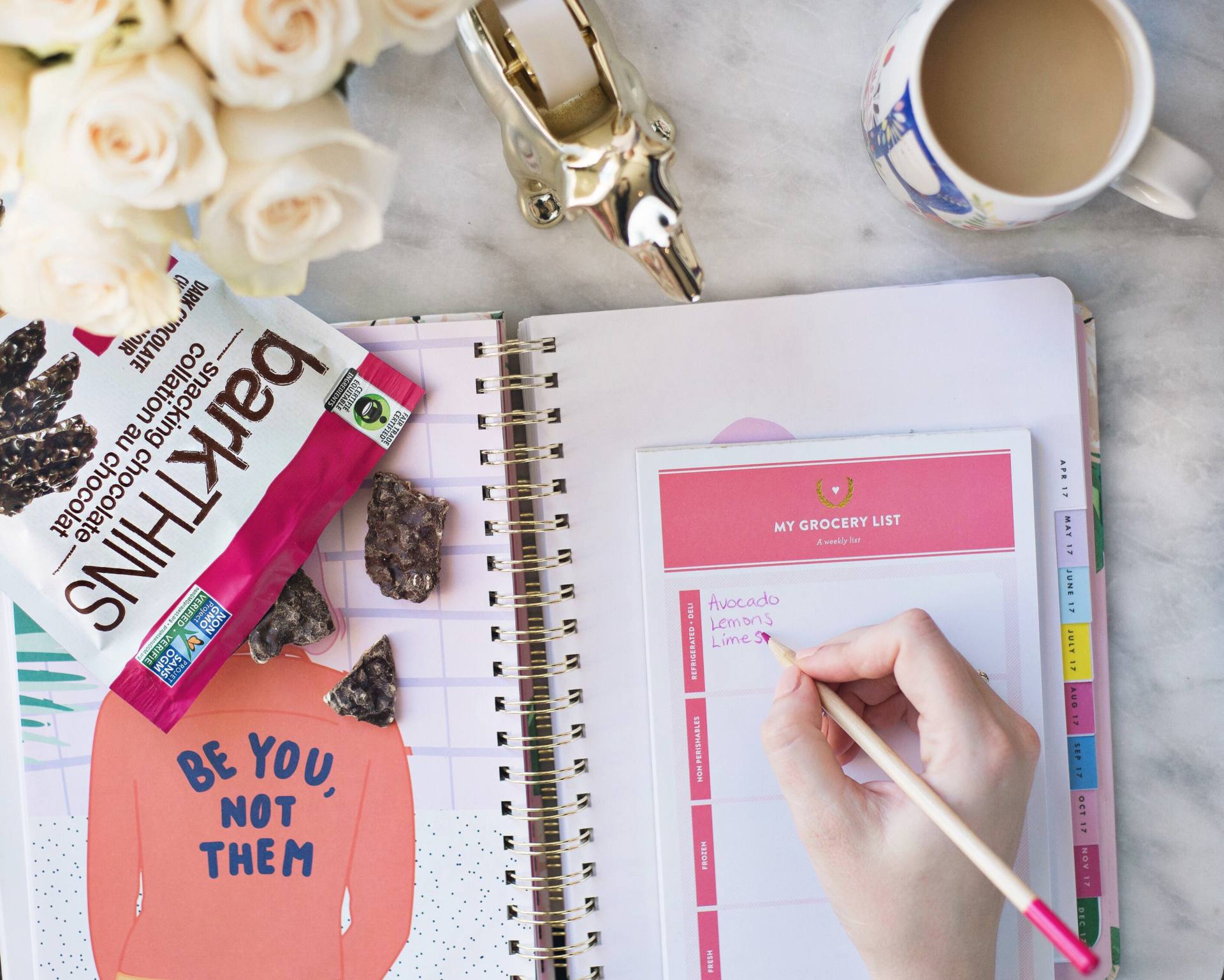 I feel like I hit the ground running at the beginning of 2017. Anyone else? I've been so busy with work which is awesome but I'm starting to realize the importance of carving out a little time for myself. I'm trying to keep my health in mind this year so slowing down and trying to enjoy the things. Snacking is one of them. I'm notorious for snacking because I'm always "on the go" and my snacking game just got a whole lot #betterwithbarkTHINS. Have you tried these little bites of heaven yet? I'm going to warn you…they are seriously addicting! barkTHINS® are delicious thin pieces of dark chocolate combined with non GMO and Fair Trade ingredients that have no artificial colourings or flavours. It's so hard to find snacks with nothing artificial that actually taste good so I was surprised by how much I enjoyed these the first time I tried them. Let's just say there's a chance Cory and I polished off two bags in one sitting.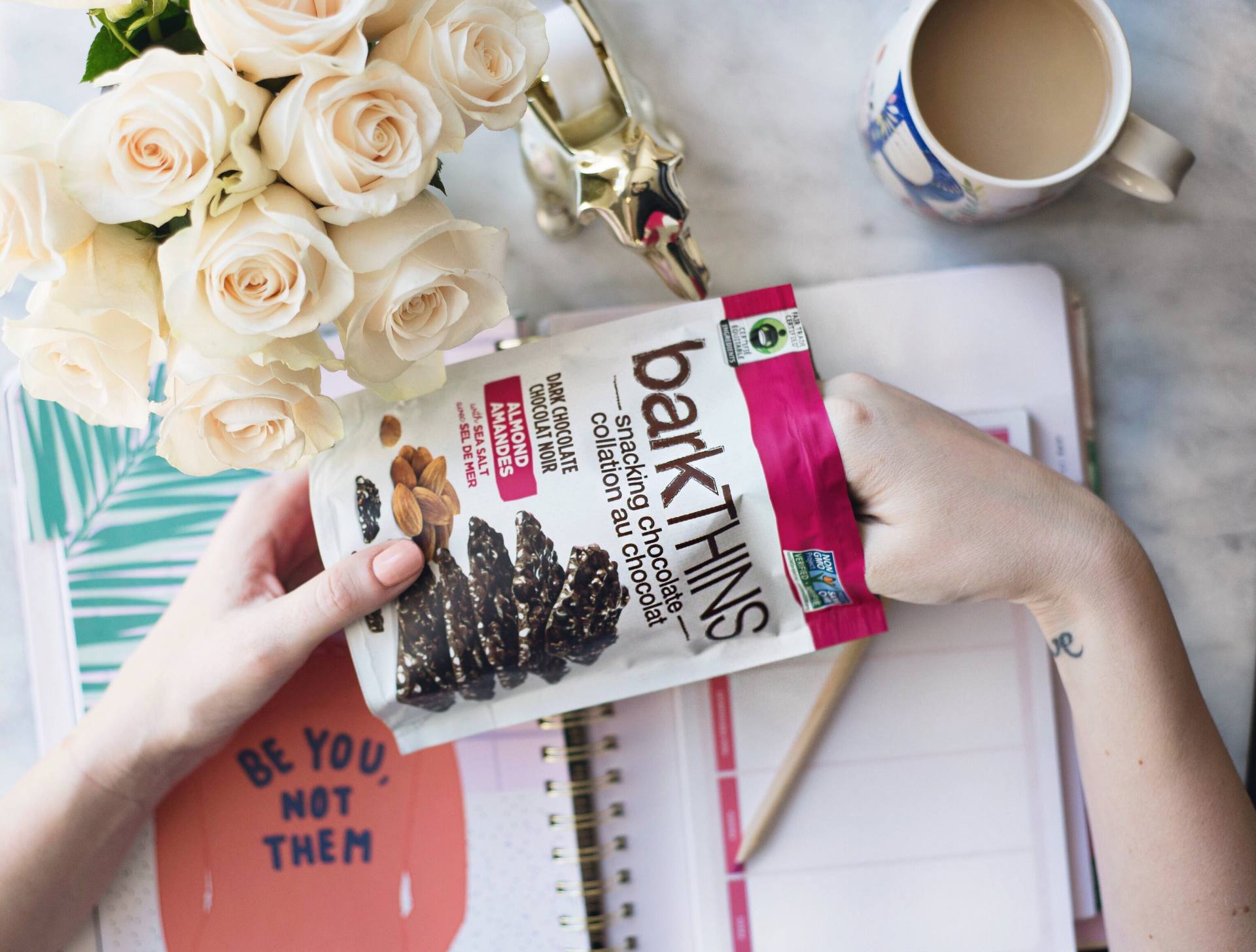 My favourite barkTHINS® are the almond or the pumpkin seed ones while Cory opts for the pretzel or coconut. I'm glad we were reaching for opposite flavours because I'm not sure I'd be willing to share, haha. Cory's usually the dark chocolate lover of the house but the high quality dark chocolate with velvety smooth texture and rich taste without the bitter finish instantly had me hooked. As you can see, Zoë is a big fan too, I don't mind sharing with her knowing that they're made with high quality ingredients. This is one of those moments where I'm trying to carve out time for myself haha, I guess I can't blame her for interrupting when I have chocolate sitting out.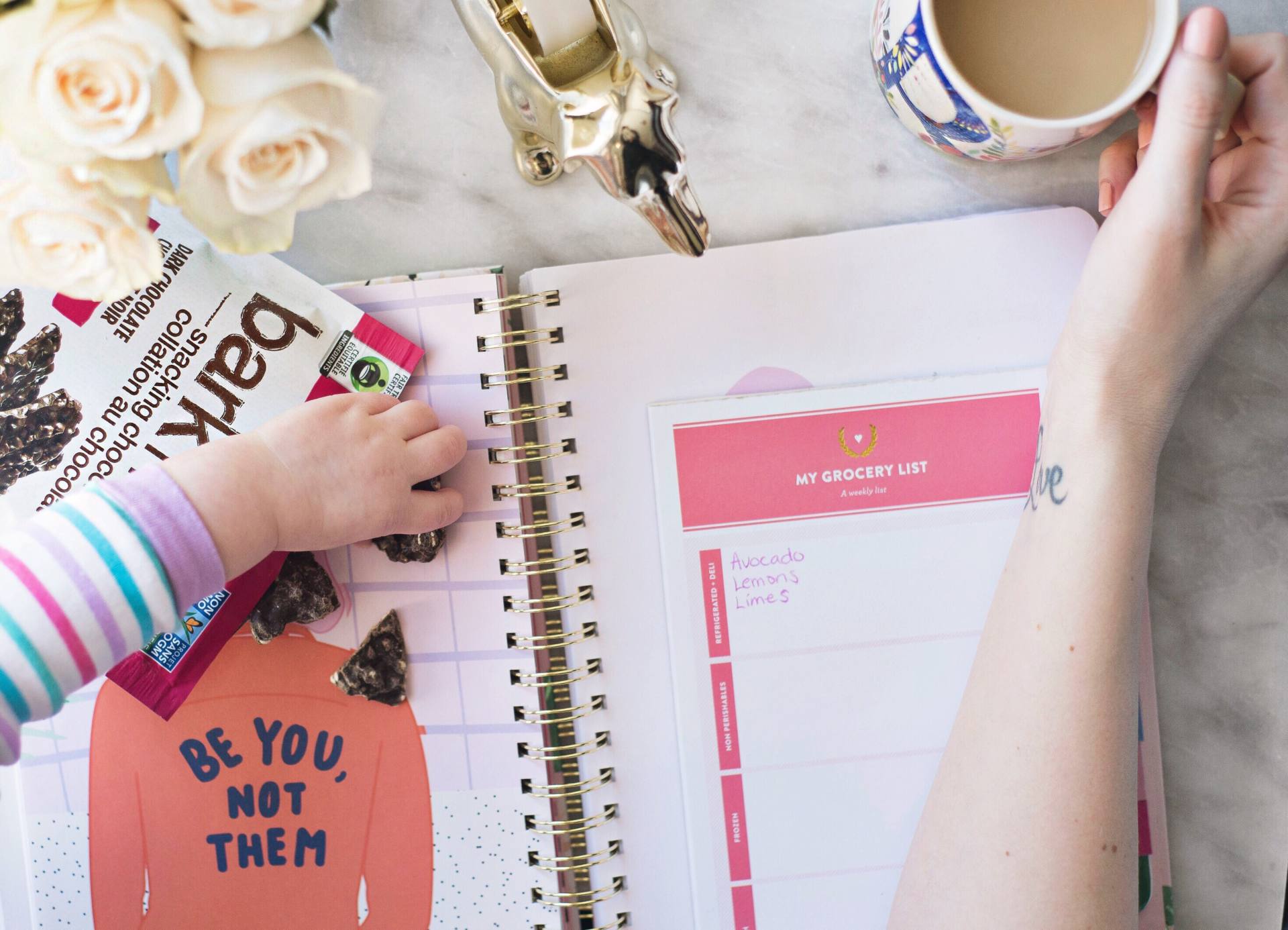 barkTHINS® is challenging Canadians to make their snacking experience better with quality, real ingredients. Will you be accepting the challenge? You can find all of these delicious flavours in Costco, Walmart, Sobeys, Loblaws and Metro and Shoppers Drug Mart. What flavour would you be most excited to try? You can check out more from barkTHINS® HERE. #snackingelevated
I received product from barkTHINS and wanted to share it with you. This post is sponsored by barkTHINS, however, all opinions are completely my own and are based on my experience.