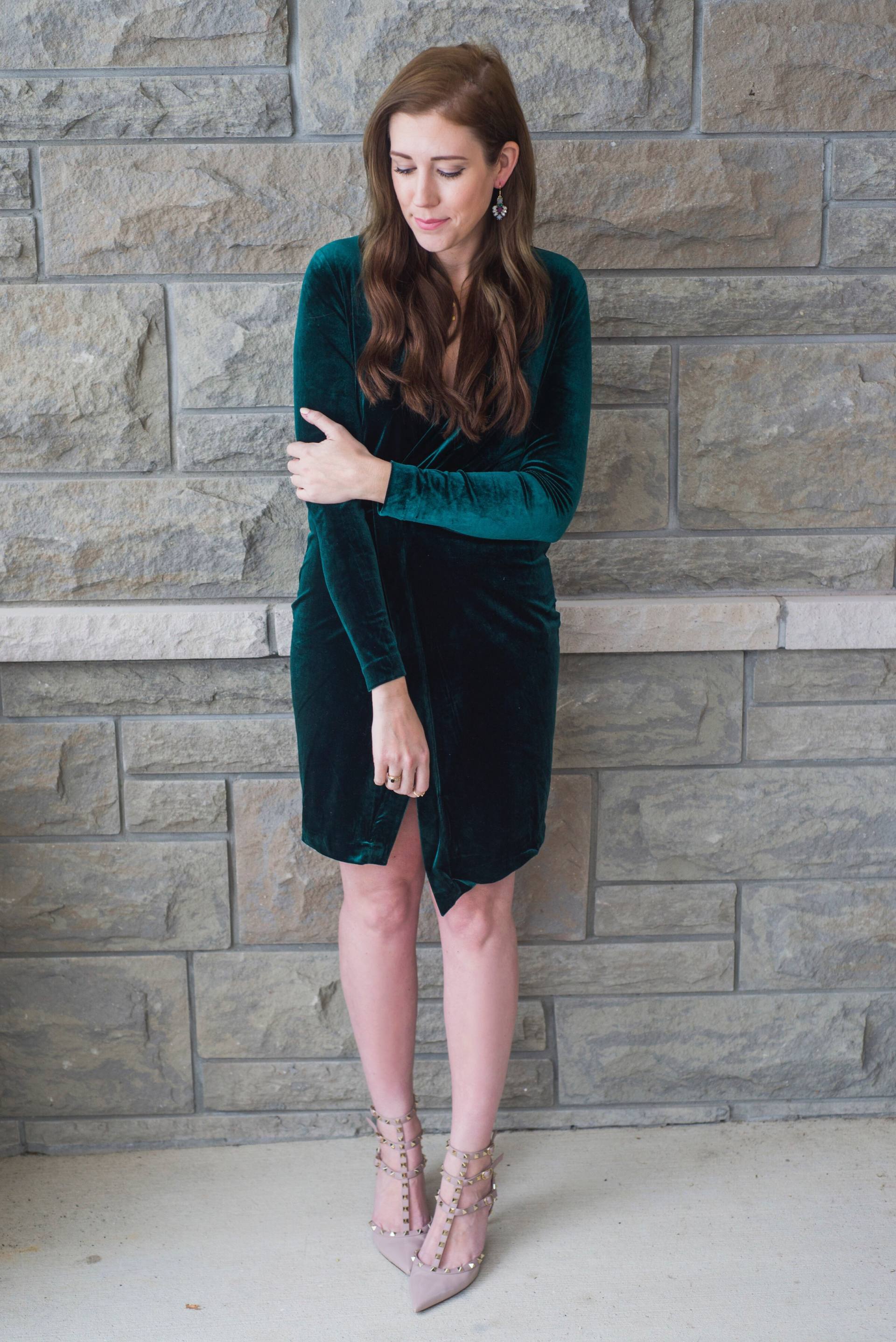 This New Years we are keeping it a little low key. Believe it or not it's hard to get a sitter for the evening, haha, who knew? I'm perfectly ok with forgoing the partying because spending it with our kids and good friends is far more fun! We are heading over to our close friends house where we will feast on appies (the best kind of night), listen to music, play cards against humanity (the dirty version because it's WAY more hilarious) and watch the countdown.
Even though we are having a night in with friends and the kids, you KNOW I still plan on getting dolled up…this dress is what I'll be wearing. Isn't it pretty? Velvet has been a huge trend this season and I think it's going to stick around for 2017. I found this gorgeous forest green dress from H&M at the Oshawa Centre and knew I had to wear it to ring in the new year! While I love the idea of sparkles for New Years, this luxe little velvet number trumped all of the typical New Years Eve dresses I had been looking at. It's unbelievably soft and very comfortable – it's not often you find this in a dress! I've added a little shimmer with these gorgeous drop earrings and layered rings. By the way – these earrings were on sale for $3 – you can thank me later 😉 also from H&M. If you're still looking for an outfit there are lots of gorgeous dresses at the Oshawa Centre. Definitely check out H&M, Hudsons Bay – many of them are on sale, RW & Co, Dynamite and Forever 21!
What are your plans this New Years Eve? Are you doing anything special to run in the new year?