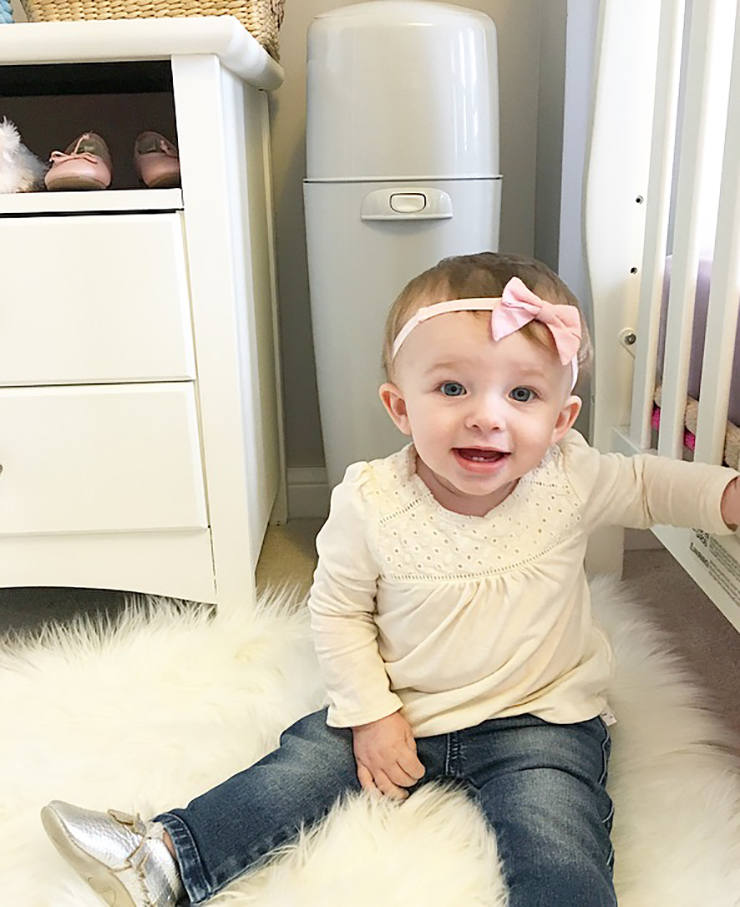 The Playtex Diaper Genie Elite…that's what! Babies are just so cute but those adorable little munchkins sure know how to stink up a room! That part…not so cute. I don't know why it took until baby number THREE to hop on the Diaper Genie bandwagon but I WISH I had bought one the first time around. It's been deemed the number one disposal system on the market right now which doesn't surprise me, these things are amazing! Your babies room will stay clean and smelling fresh thanks to the Diaper Genie Elite odour lock system and carbon filter. It contains the germs and odours from dirty diapers like you wouldn't believe. Not only do they keep the smell at bay but they now come in three fun colours to match your babies nursery perfectly! I chose grey (we have a white one as well) and they also come in pink and blue.
If you have a baby and don't own one of these then you should probably go pick one up. They are so convenient and one of my top five baby purchases since becoming a mom.
One of you lucky readers will have the chance to try the new Diaper Genie Elite and post your thoughts on Amazon.ca (must have an Amazon account to leave your review). Just leave a comment below telling me what colour you'd love to try! Giveaway ends 05/08/16 at 11:59PM. Good Luck!