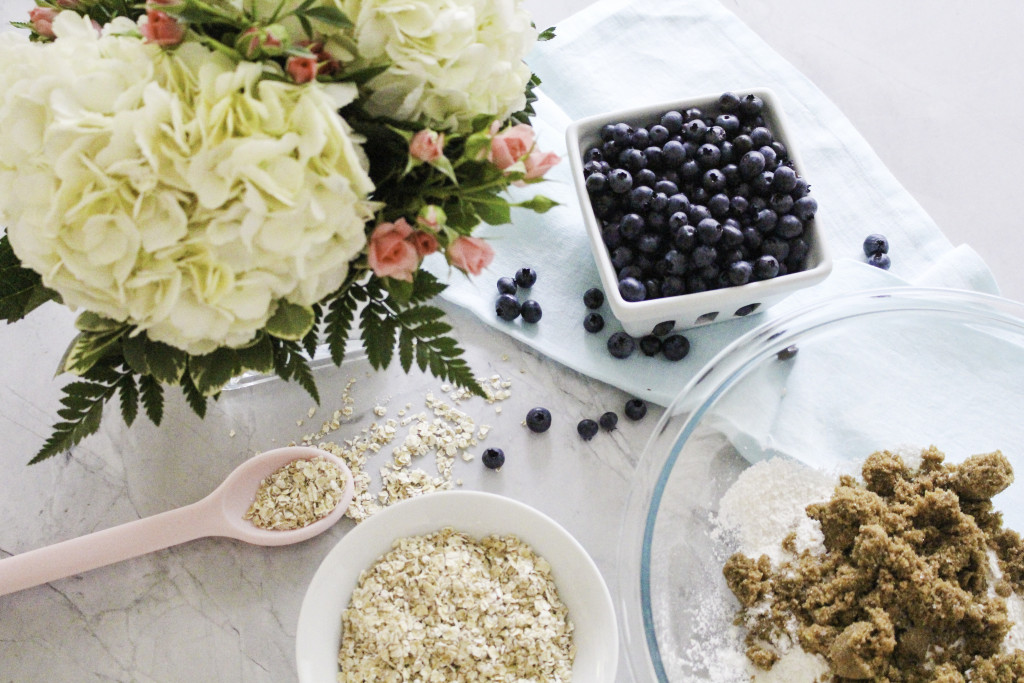 Like most people, summer has to be my favourite time of the year. The warm weather brings an abundance of fun things to do outdoors and there is nothing I enjoy more than heading to the farmers market on a beautiful day. The delicious recipes you can whip up with fresh local produce are endless! This recipe has to be one of my favourite uses for the juicy blueberries I pick up (you can always switch the blueberries out for peaches, cherries or other fruit to use in the filling). These tender bars are so delicious, featuring a tasty blueberry filling that'll have you wanting more!
Ingredients:
4 cups of fresh blueberries
1⁄2 cup of sugar
2⁄3 cup of orange juice
5 teaspoons of cornstarch
2 1/3 cups of quick-cooking oats
1 1/3 cup of flour
1 cup packed brown sugar
pinch of salt
1 cup of butter (softened)
Cooking Directions:
Preheat oven to 350 degrees.
Blueberry Filling
In a medium saucepan stir together blueberries, sugar and orange juice; bring to a boil. Reduce heat and let the sauce simmer until the blueberries are tender. Slowly whisk in cornstarch and bring to a boil. Stir mixture until it has thickened. Remove from heat and let it cool before using.
Oat Base and Topping
In a large bowl stir together the oats, brown sugar, flour, and a pinch of salt. Pour in the butter and stir until you form a crumble mixture. In the bottom of a greased 9 x 13 inch pan firmly press 2/3 of the crumble mixture evenly into the bottom. Pour the blueberry sauce over the base and smooth out evenly. Spread the rest of the crumble mixture over the blueberry sauce and pat down gently.
Bake for 40 minutes or until the topping is golden brown. Let cool for 10 minutes and serve. Enjoy!