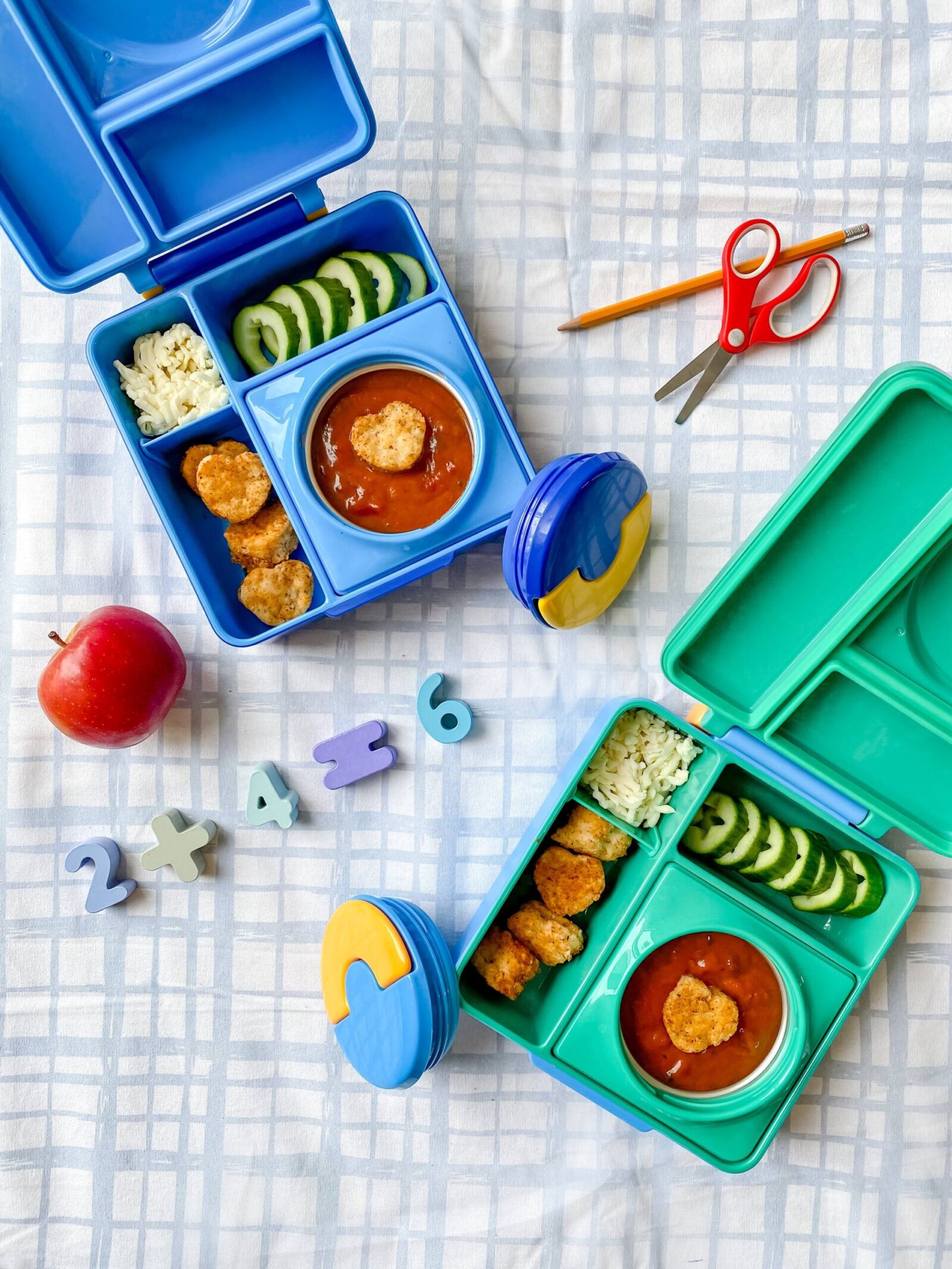 This is a sponsored post however all thoughts and opinions are completely my own.
Back-to-school is just around the corner so I thought it would be fun to get creative in the kitchen and give you some bento box inspiration! It can be hard coming up with new lunch ideas that you know your kids will LOVE so when I came across this USA Rice Crouton recipe, I knew I had to share. These rice croutons have endless possibilities and can be used for so many different meal and snack options to get you rethinking rice! I loved using them for the kids hot lunch day with tomato soup, they're perfect for dunking!
If you have picky eaters at home, try using cookie cutters to cut the USA Rice Croutons into fun shapes. I used some heart cut outs and I find that fun shapes always help pique their interest and encourages them to try new things. The sponge-like texture of the Rice Croutons easily absorbs other flavours so you can pair them with whatever your soup of choice is!
If soup isn't your thing you can always try topping a salad with these delicious Rice Croutons for a little added crunch. A deconstructed charcuterie style bento box would be super fun too! They're a great gluten-free staple for any kid-friendly lunch. I like packing things that use U.S.-grown rice because it's one of the least allergenic foods out there, which makes it a great school-safe staple, especially if your kids have food sensitivities. Something else to keep in mind is that U.S.-grown rice is also virtually fat-free and contains no cholesterol. Another fun fact – rice serves up complex carbohydrates that your mind and muscles need to function. This triggers your brain to produce more serotonin, which is a mood booster and will keep your kids appetites in check. We're a pretty health-conscious family so these are things I like to keep in mind when I'm planning my kids lunches.
You can find more recipe inspiration and how-to videos at: www.riceinfo.com. They have lots of rice crouton recipes that you're sure to enjoy! Remember, rice is so versatile and makes packing kids lunches so easy. It's affordable and yields three times the volume when cooked so you can play around with so many lunch options! Let me know what's in your bento box.
Tex Mex Rice Crouton
Makes about 40 (1 1/4-inch X 1/2-inch thick) croutons
Prep Time: 5 min
Cook Time: 20-40 min
Total Time: 1 hour 25 min (approx.)
PER SERVING (5 plain croutons or 1/8th recipe):  120 calories, 3.5 g fat, 0.3 g saturated fat, 0 mg cholesterol, 0 mg sodium, 20 g carbohydrates, 1 g fibre, 0 g sugars, 2 g protein. % DV: 0% calcium, 6% iron, 0% vitamin A, 0% vitamin C.
Note: Estimated 2 tbsp oil
Ingredients
1 cup (250 mL)USA long grain/short grain white or brown rice
Water
Vegetable oil or cooking spray to sauté
Tex Mex seasoning
Directions
Cook rice using water as per package directions. Place half of the hot cooked rice in a large measuring cup and purée into a smooth sticky paste with a hand blender (or in the small bowl of a food processor); stir in remaining rice until combined.
Wrap mixture in plastic wrap and smooth into an approximate 8×8 inch square*. Freeze for 1 hour* or until firm enough to slice. Unwrap rice and cut with a knife or mini cookie cutters into desired shapes. Croutons can be kept frozen in an air-tight container for up to three months.
Sauté rice croutons in 3-4 batches with oil in a large non-stick skillet over medium high heat until golden brown and crisp. Toss croutons with the Tex Mex seasoning while hot. Enjoy with salads, soups, as a side or as a snack on the go.
*alternately, press rice mixture into ice cube trays or moulds in any desired shapes and sizes. Freeze to easily release from moulds.