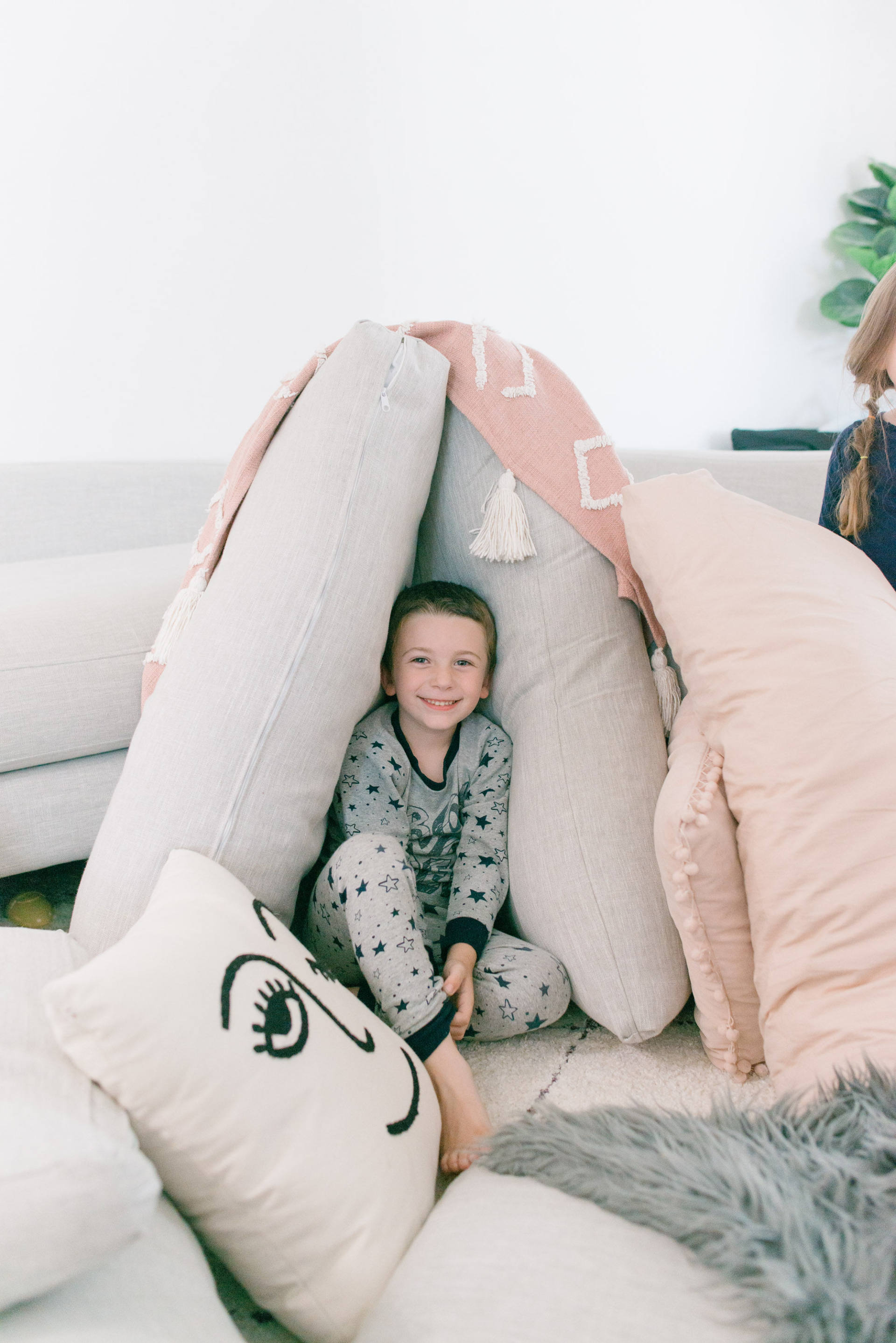 It's always hard to find fun things to do around the house when it's raining outside, especially when my kids' natural reaction is to grab a tablet or game console and laze around all day. The first thing I do on a rainy day (or every day really) is pull up my Ignite WiFi Hub to make sure I have Active Time Limits set on their WiFi access to encourage sibling bonding. I know my kids want to be alone to get in some screen time, but I want to make sure they spend time together as well.
I thought I'd share our top 10 favourite activities for a rainy day. These are always a hit with our kids so I'm sure yours will enjoy them too! Hopefully you find these suggestions helpful:
Play Your Favourite Board Games – This is always a fun way to bond with your kids. We always find we have great conversation with the kids when we play board games with them. Our favourite is Snakes and Ladders because its great for kids of all ages.

Have A Dance Party – There's nothing like a good old fashioned dance party. It gets the kids moving, burns off their energy and it's always a fun time! We let the kids each pick their top three favourite songs, create a play list and then get the party started!

Bake Cookies Together – I don't know about you but our kids love helping out in the kitchen. Being our baking assistants is one of their favourite things to do. What better way to spend a rainy day than to bake up a storm together? Our favourite cookies to bake are pumpkin with butterscotch chips.

Do Arts And Crafts – Peruse Pinterest and create some fun arts and crafts with household items. These are always fairly straightforward and keep the kids entertained. They're always so proud of their creations. 

KidsZone On Rogers Ignite TV – Have a family snuggle session on the couch and enjoy the options available on KidsZone through Rogers Ignite TV. It's our "go-to" for tons of age-appropriate content that our kids love! Your kids can safely peruse through movies and shows using the remote and you don't have to worry about them coming across grown-up content because they're locked in until I exit out with my pin.

Make Play-dough – You can find some great basic play dough recipes on Pinterest. They only require a few ingredients and create endless fun. Let the kids each make two colours and then play the day away with their dough. 

Play In The Rain – Enjoy some good old-fashioned puddle jumping. Just throw on some rain boots and a rain jacket and head outside. It's a lot more fun than you think and it definitely helps get rid of all that energy!

Build A Fort – our kids absolutely love building forts. Let them go wild rearranging the couch cushions and pillows to create a big fort in the family room. You can read a story inside and bonus points if you bring snacks. 

Make Slime – This might be a stressful activity for mom and dad (haha) but fun for the kids on a rainy day! There are loads of Slime recipes on Pinterest that are easy to make and you likely have all the ingredients at home. Try not to make a mess everyone 😉

Hide And Seek – The game that never gets old! It's perfect for all ages and provides great fun. 
I hope you liked these ideas! If you have any you'd like to add to this list, please leave them in the comments below. I'd love to hear how your family makes the most out of a rainy day. 
This post is in partnership with Rogers however all thoughts and opinions are completely my own.