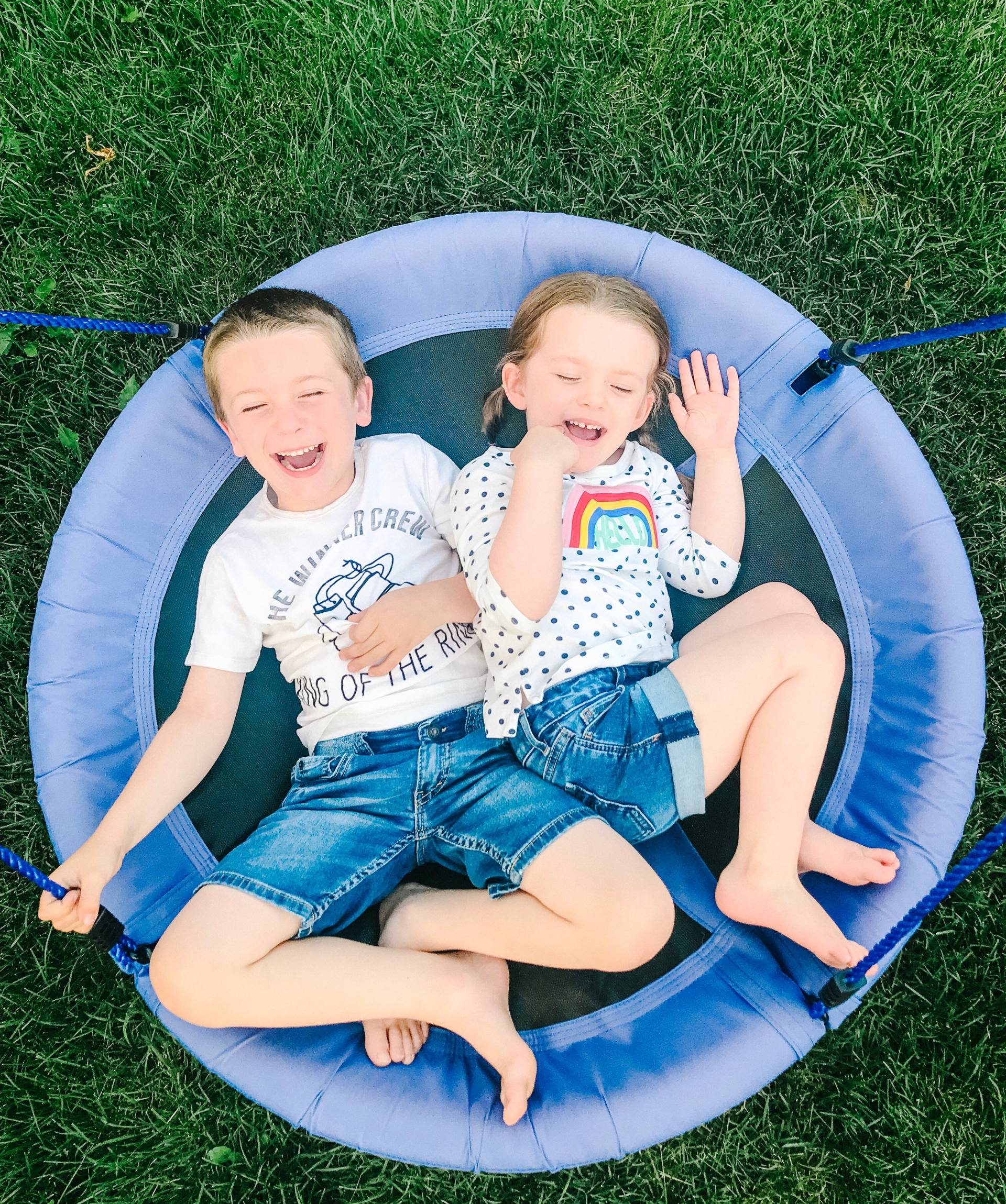 Summer is finally here and we've been spending most of our days soaking up the sun in the backyard. With a new baby and two little ones that aren't quite old enough to play out front we thought it would be a good idea to deck out our outdoor space for the kids this year. We already have a trampoline and thought it would be fun to add a playhouse and this Plum Play Swing into the mix. I think it's safe to say we're officially all set for summer!
You can find this swing at Canadian Tire and the reason we were drawn to it is because of the giant circular seat which allows two kids to play on it at once. We thought this would come in handy because we have two little ones that don't always love taking turns, haha. Problem solved! Now they can sit, lay or kneel on the swing together and play at the same time. It's been a huge hit these last few weeks and seems to be their new favourite outdoor activity!
If you're looking for a swing set for your backyard you should definitely consider the Plum Play Swing. They're reasonably priced, easy to assemble and will make a great addition to your outdoor space. This swing will provide endless fun for your kids this summer!