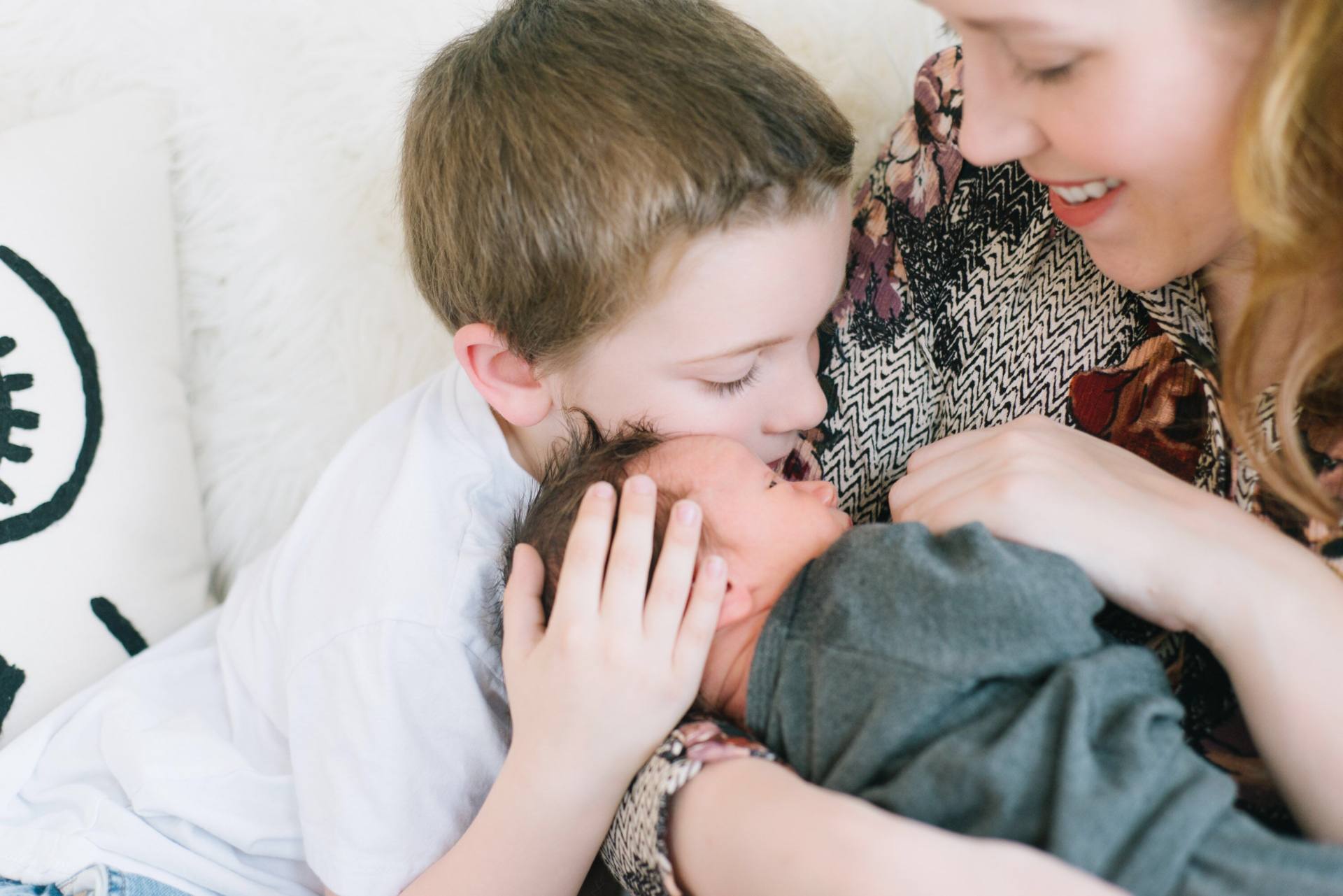 As you know, we recently welcomed our fourth baby into our family. Alex has been doing great and the kids have been smothering him with hugs and kisses ever since we brought him home. I don't mind the kids showering him with love, but I get so nervous about other people touching him because newborns are so vulnerable while their immune systems are developing. 
Our kids' health is obviously so important to us so we make sure we're never behind on their vaccination appointments…But what about Mom and Dad? We didn't realize that it's equally as important for adults to stay on top of their recommended vaccines. Keeping the whole family healthy is our number one priority particularly with an infant at home. 
A 2019 Ipsos survey for GSK found that EIGHT in TEN parents are more likely to prioritize their family's health over their own. As we get older, our immune system gradually weakens and becomes less effective at protecting us from disease which increases the chances of catching infections. The survey results also showed that half of Canadian parents (52%) feel that keeping up to date on adult vaccinations is less important than making sure their child or children are up to date on recommended childhood immunizations. Shocking right?! In addition, only 6 in 10 Canadians say they are knowledgeable about adult vaccinations. 
I highly recommend you take the time to learn about which vaccines may be right for you. As the mom of a newborn I think it's so important that we not only take care of our children but also ourselves. They need their Mom and Dad to be healthy too!
Although this post has been sponsored by GSK, the opinions and language are my own. This post will not be monitored by GSK. If you need to report an adverse event for any GSK product, please call 1- 800-387-7374