This is a sponsored post written by me on behalf of President's Choice Services Inc. All opinions are 100% mine.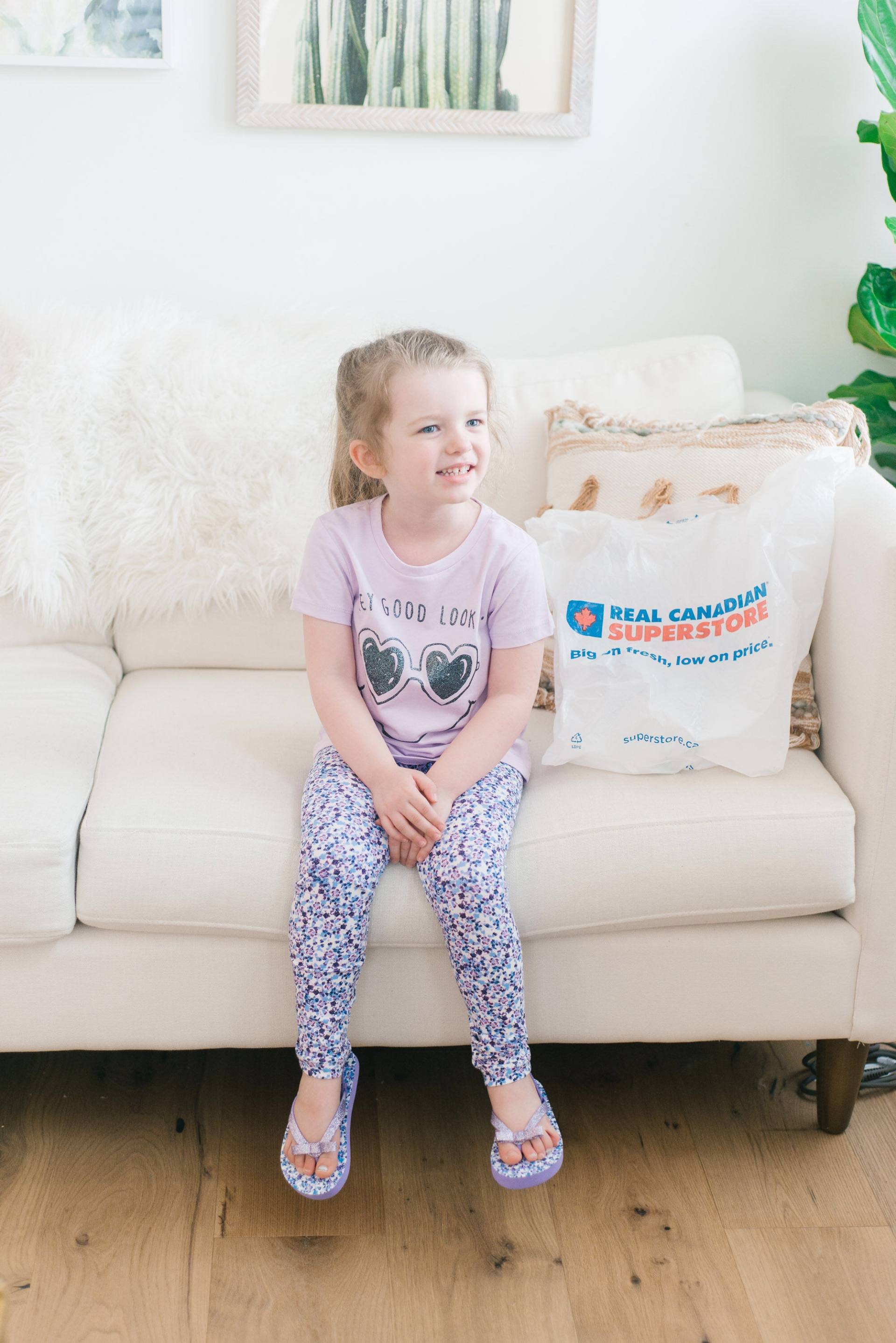 Warmer weather is just around the corner which means it's time to refresh the kids' wardrobes. Zoe grew like a weed over the winter and she isn't fitting into anything from last year so we decided it was time to do a little Joe Fresh® clothing haul. We love shopping at Joe Fresh® because the clothing is cute and affordable and the shipping is free at joefresh.com thanks to our PC Insiders™ membership. If you'd like to become a PC Insiders member, try one month free on a monthly subscription at pcinsiders.ca (Offer excludes Quebec residents; terms and conditions apply). 
The program has so many great perks that you'll want to take advantage of like free grocery pick up, free shipping on all your joefresh.com and shoppersdrugmart.ca orders AND you get 20% back in PC Optimum points on select brands. Considering how much we shop for diapers, groceries and clothing for the kids it's well worth signing up. Not to mention the convenience of the free grocery pick-up…I love that I can just pull up with the kids all buckled in the car at a PC Express pickup locationand have our groceries delivered right to us – for FREE! I'll do anything to avoid taking the kids into the grocery store so this perk has come in handy on a regular basis. Also, if you enjoy racking up PC Optimum points then you'll love seeing them add up even quicker when you receive the 20% back on select categories. They add up so fast now which is exciting because it means we are one step closer to redeeming our points for free rewards, woo hoo! 
When you're an annual PC Insiders subscriber, you also get a $99 travel services credit and an annual surprise gift featuring items members will love: pcinsiders.ca. If you aren't a member yet and want to give it a try then be sure to sign up for the first month free on a monthly subscription (offer excludes Quebec residents; terms and conditions apply). You won't regret it! For us, the convenience of free grocery pick-up and free shipping makes it worth becoming a member. We typically head to the grocery store two to three times a week so the fact that we can now order everything online and simply pick it up without getting out of the car is SUCH a time saver. We used to spend the better half of our Sundays venturing out to do our grocery shopping with all of the kids and now we've freed up that time so we can enjoy having more fun together as a family.