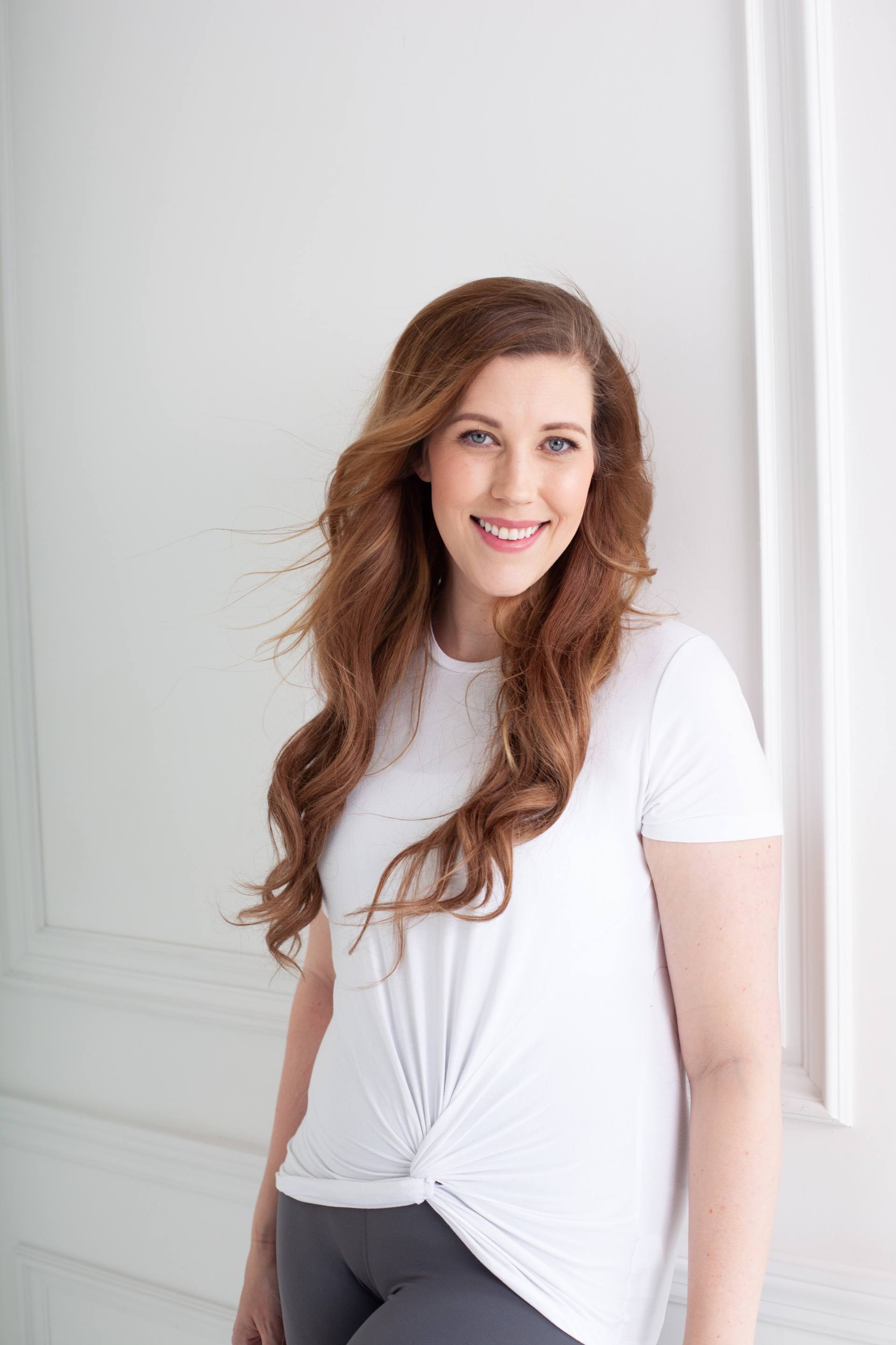 Postpartum hair loss isn't something I ever really heard about when I first had Austin. I knew I'd likely get stretch marks, gain a fair amount of weight (as expected) and was told all about the birthing experience but nobody ever warned me that I might lose my hair. Of all the things…my security blanket! After I had Austin it started falling out in massive clumps in the shower and when I brushed my hair. I was left with numerous bald spots and baby hairs galore and out of all of the changes that my body went through, this was by far the one that affected my self confidence the most. 
After a few months I finally started opening up to my friends and family about my struggle with postpartum hair loss. Turns out, many of them went through it too! I had NO idea how common it was. Why doesn't anyone talk about this?? It was comforting to know I wasn't alone and through those conversations I learned about products that could help me with my hair health like Viviscal. 
Viviscal has great products like their Gorgeous Growth Densifying Shampoo, Conditioner and Elixir which I use daily to give my hair a volume boost, but it's their Extra Strength supplements that have helped my hair the most. I started taking them after I was pregnant with Max and after a few shorts months I noticed my baby hairs growingthicker and fuller and my bald areas finally filling in. I'm not able to take them while pregnant or nursing but so looking forward to getting back on track in a few months. Recommended dose is to take twice daily for 3-6 months for best results. In the mean time I'll be using Toppik Hair Building Fibers to fill in the bald spots as it instantly eliminates the appearance at fine or thinning hair. For easy application I use the Toppik Hair Perfecting Tool Kit which features a Patented Applicator for precise application; the Hairline Optimizer for a natural-looking front hairline, and the FiberHold Spray that strengthens the bond between the fibers and my hair while adding shine.  It's amazing what this product like will do for your self confidence! If you're struggling with postpartum hair loss I highly recommend checking them out! You can grab Viviscal and Toppik at your closest Shoppers Drug Mart and learn more online here.
This post was sponsored by Viviscal and Toppik however all thoughts and opinions are completely my own.