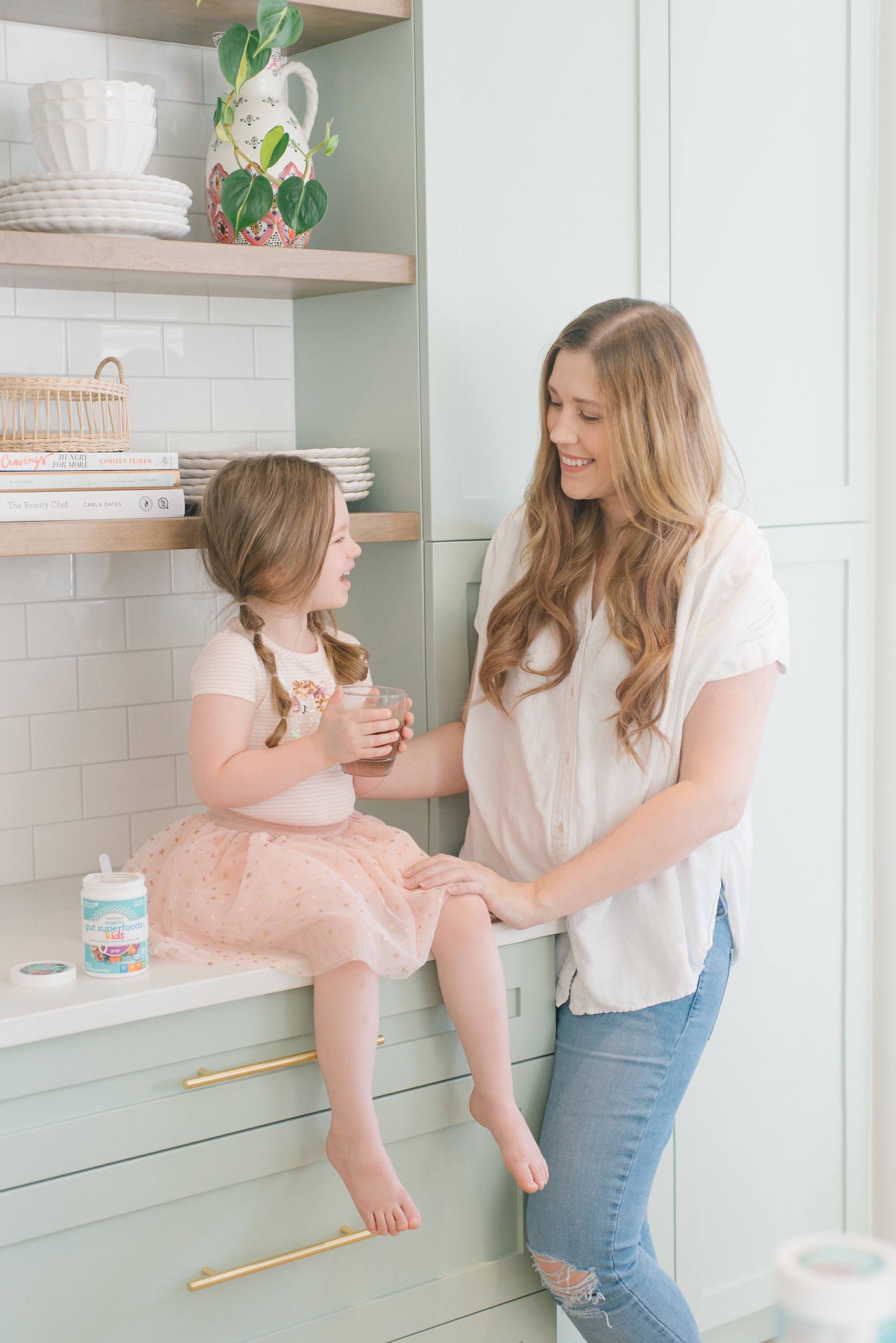 As you know, our newest little addition Alex was having a bit of a hard time his first six weeks into the world. He was having some issues with his gut and after doing some research we decided to start giving him a probiotic and man, what a difference it's made! I'm happy to report that he's now settling in and doing so well. Through my research I realized how important it is to continue giving him a probiotic through childhood which we hadn't been doing with our older kids. Needless to say, I was excited when Genuine Health reached out to let me know they had a new Genuine Health-y Kids line in collaboration with Joyous Health that I could start giving to our older kiddos.
We have a picky eater at home and I always get nervous that he's not getting the proper nourishment he needs to thrive and perform well at school. We try our best but there's only so much you can do, any other moms feel me on this one? It's nerve wracking knowing he isn't getting the recommended intake of Fibre, Omega 3 fatty acids and phytonutrients. Thankfully the Genuine Health Health-y Kids line tastes "kid friendly" so they actually enjoy taking them. They look forward to the yummy grape, lemon and cherry flavours.
If you want to get your kiddos nutrition on track Genuine Health's new Health-y Kids line has three products you'll want to pick up. When they're taken together they'll boost gut nourishing effects of each other which will cultivate your child's digestive, immune and whole body health. The Organic Gut Superfoods+ will boost your child's nutritional intake, help with bowel movements, boost their mood, immune and cognitive function. Next up you can balance their Omega 3's with the Omega 3+ which helps with the healthy development of your child's brain, eyes and nerves. Lastly, you can build your child's healthy gut flora with the advanced gut health probiotic kids. These are all free of GMO's, and artificial flavours and filled with nourishing ingredients that will help your child thrive.  
Use code: Reneemleblanc for 15% off
This post was sponsored by Genuine Health however all thoughts and opinions are completely my own.