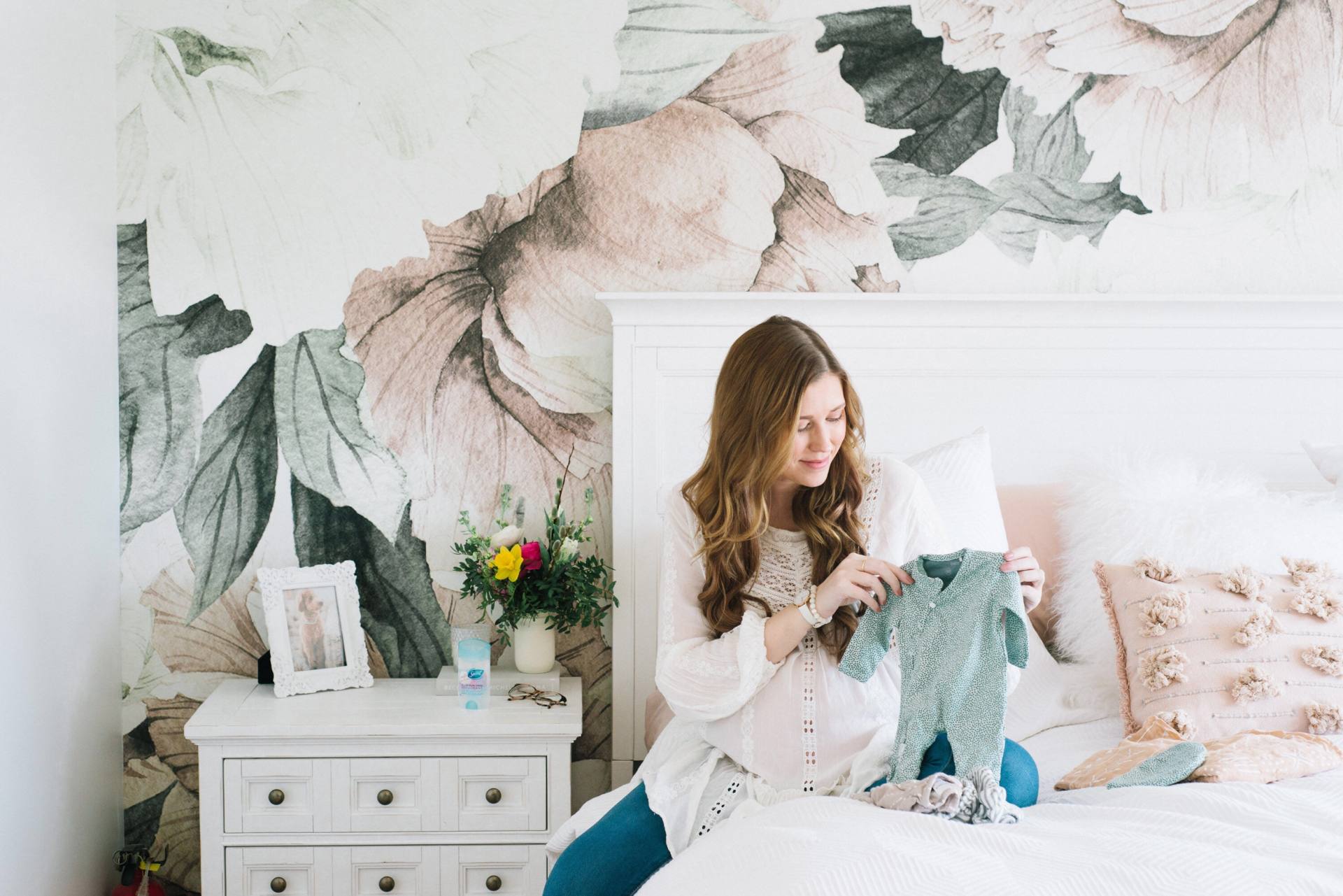 Our little guy is finally here and we couldn't be more excited about his arrival! Alex decided to come ten days early so I've spent the last few days frantically trying to get his nursery set up and organized and, man, is it ever a lot of work! We've been hanging artwork, putting up the mobile and assembling the last of the furniture. We finally put his crib together with his organic bedding and mattress which got me thinking, I should share more about the baby friendly products I've been gravitating towards lately. 
As you know, we are a fairly health conscious family. I'm always reading product labels and researching ingredients to ensure I'm making the best choices. This is something I was particularly mindful of during this pregnancy as well. It's important to pay attention to what you're consuming and applying to your skin while you're pregnant and nursing so I was excited to find out that Secret came out with a new Aluminium Free Deodorant. This was the first year that I really started paying attention to the ingredients in my skincare products so swapping out my deodorant for a cleaner option was high on my priority list once I found out I was pregnant. We've always used clean skincare and bath products on our babies so it made sense to swap out mine as well considering baby spends so much skin to skin time on me. 
I was drawn to Secret's new deodorant because not only is it aluminum free but it's also free of parabens and dyes! I was interested to see if it would actually protect against odours and how it would feel on my skin and I must say, I was pleasantly surprised! There's no sticky residue, it's very gentle on the skin and it goes on clear and dry. It's so comfortable!
This new formula is dermatologist tested and comes in three different scents: rosewater (my personal favourite), daylily and honeydew. I like that all three are fragrant but not in an overpowering way. They're nice and light and leave me feeling refreshed and ready for the day.
This post was sponsored by Secret however all thoughts and opinions are completely my own.