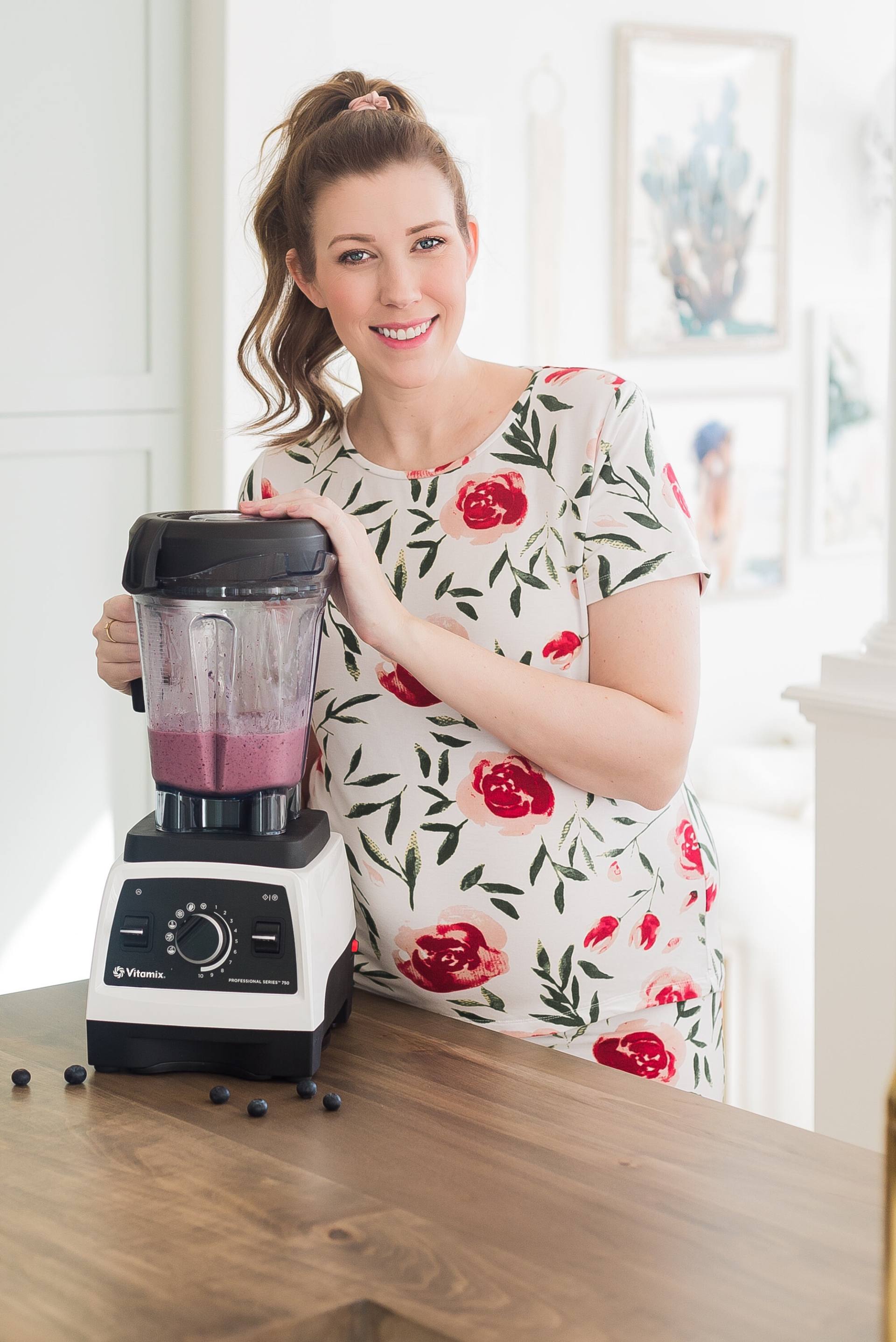 It's the beginning of a New Year and while I'm not one for making resolutions I do like setting sustainable short and long term goals. In 2018 I started making healthier food choices, exercised regularly and focused on self care (reading, long baths, better sleep habits etc.), all healthy habits that help build the foundation for a healthy and happy life. I've noticed that making these little changes has really helped reduce my anxiety and made the world of a difference in my overall health and well-being.
So, what are my short term goals for 2019? To eat more fruits and vegetables, take better care of my skin and to make our home more comfortable. See, not so daunting! These are realistic little changes that I know I can keep up with. No pressure!
I've partnered with TSC to share three healthy living products I'm currently using to help me stay on track with my wellness goals:
Vitamix Ascent 2300 Model – I'll be honest with you. At 32 years of age I can be a bit of a child when it comes to vegetables. They aren't my favourite. While I love a good salad, I find it really hard to consume the proper daily serving of vegetables. This is where the Vitamix comes in handy…For breakfast I make a delicious smoothie with a cup of spinach, a whole zucchini, 2 tablespoons of greek yoghurt, 1 cup of frozen berries, 1 cup of ice and a splash of cranberry juice – and you can't even taste the veggies! It's an easy (and tasty) way to get more veggies in your diet. If you haven't tried a Vitamix yet I promise it's worth the investment. They're a great price over at TSC and once you use this blender you won't be able to use any other – they're that good! They're also great for making delicious soups (perfect for this time of year) and dips etc.
Beauty Bio R 45 – Two words: Skin Care! Some days I cleanse, exfoliate, tone, resurface and moisturize and other days I wipe my makeup off with baby wipes and call it a night. I notice a huge difference in my skins appearance when I take care of it properly by using the right products and it really does make a difference in how I feel. I'm starting to see more fine lines and wrinkles as I get older and if I'm being honest, it bugs me a little. I've been using the Beauty Bio R 45 Reversal Nightly Routine Set and loving the results so far. Good skincare products are hard to find but when you use the right ones they deliver great results. I've also been using their Rose Quartz Roller which I wasn't sure about at first but after trying it I've noticed it really does reduce puffiness! For best results I suggest putting it in the fridge. These are all available at TSC as well, you can find them HERE.
Dyson AM09 Hot+Cool Fan – Lastly I've been using the Dyson Hot+Cool Fan, we have been contemplating getting one for a couple of years now and let me tell you…it's a game changer! Cory is always boiling hot and I'm always freezing cold – not a good combination when you're living under the same roof. If one of us is comfortable with the temperature at home the other person isn't. I've been setting the fan to hot in our living room while I work and leaving the rest of the house cool for Cory and everyone seems to be happy now! It's the little things haha. I'm sure this will come in handy in the summer as well. I'll add – On those freezing cold nights that Cory is stuck outside organizing the garbage and recycling this has been great for making the garage more comfortable for him. Highly recommend having one of these on hand at home, especially if you have rooms that don't get as cool or hot as the rest of your home. These are also a great deal over at TSC.
Let me know what you think about setting short term and long term goals rather than resolutions and if you have any questions! Happy 2019!
This post was sponsored by TSC however all thoughts and opinions are completely my own.