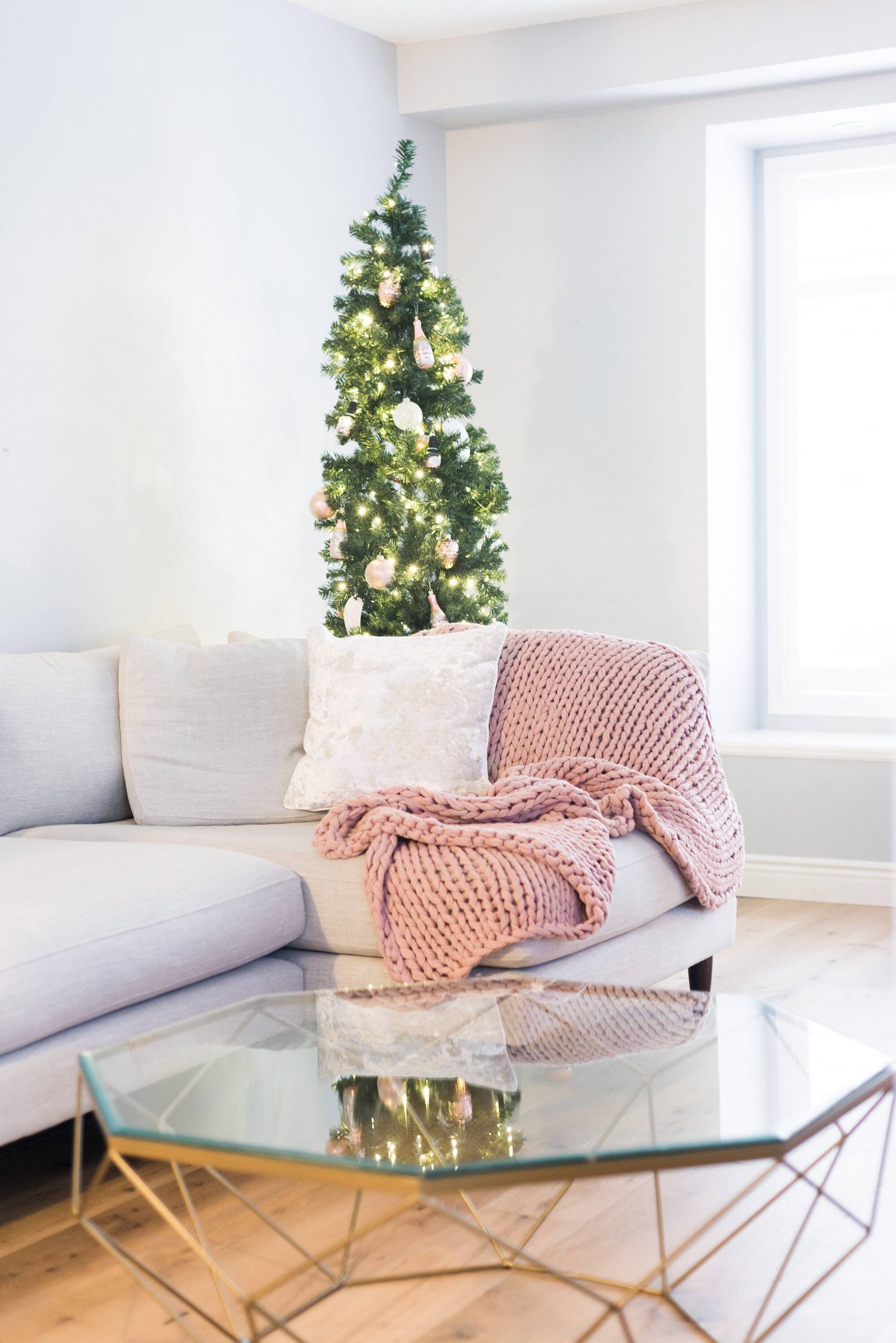 Our family room is finally coming together one piece of furniture at a time! This also doubles as the kids play room so we spend lots of time in here as a family. One thing that was really important to us was finding a couch that was really comfortable and could fit a family of 6. We picked out this couch from Urban Barn and it ticked off all the boxes for us!
The Nixon sofa is customizable so you can choose from lots of different fabrics in a wide variety of colours. We went with a light heather grey and couldn't be happier with how it turned out! It's a really comfortable piece and our whole family can fit on it comfortably without getting squished.
While we're here, I thought I'd share about our holiday decor! The tree and ornaments are all from Urban Barns "Holiday Wishes" colour story. Of course I fell in love with all of the soft pinks right away, they complement our home perfectly.
If you're looking to switch up your tabletop for the holidays Urban Barn also has really festive glassware and decor. I love the shimmery pink wine glasses we picked out and the trees for the middle of the table. They make our tablescape look so festive and fun while still looking elegant.
If you have any questions about our couch or any of the decor in this post feel free to reach out!
This post was sponsored by Urban Barn however all thoughts and opinions are completely my own.