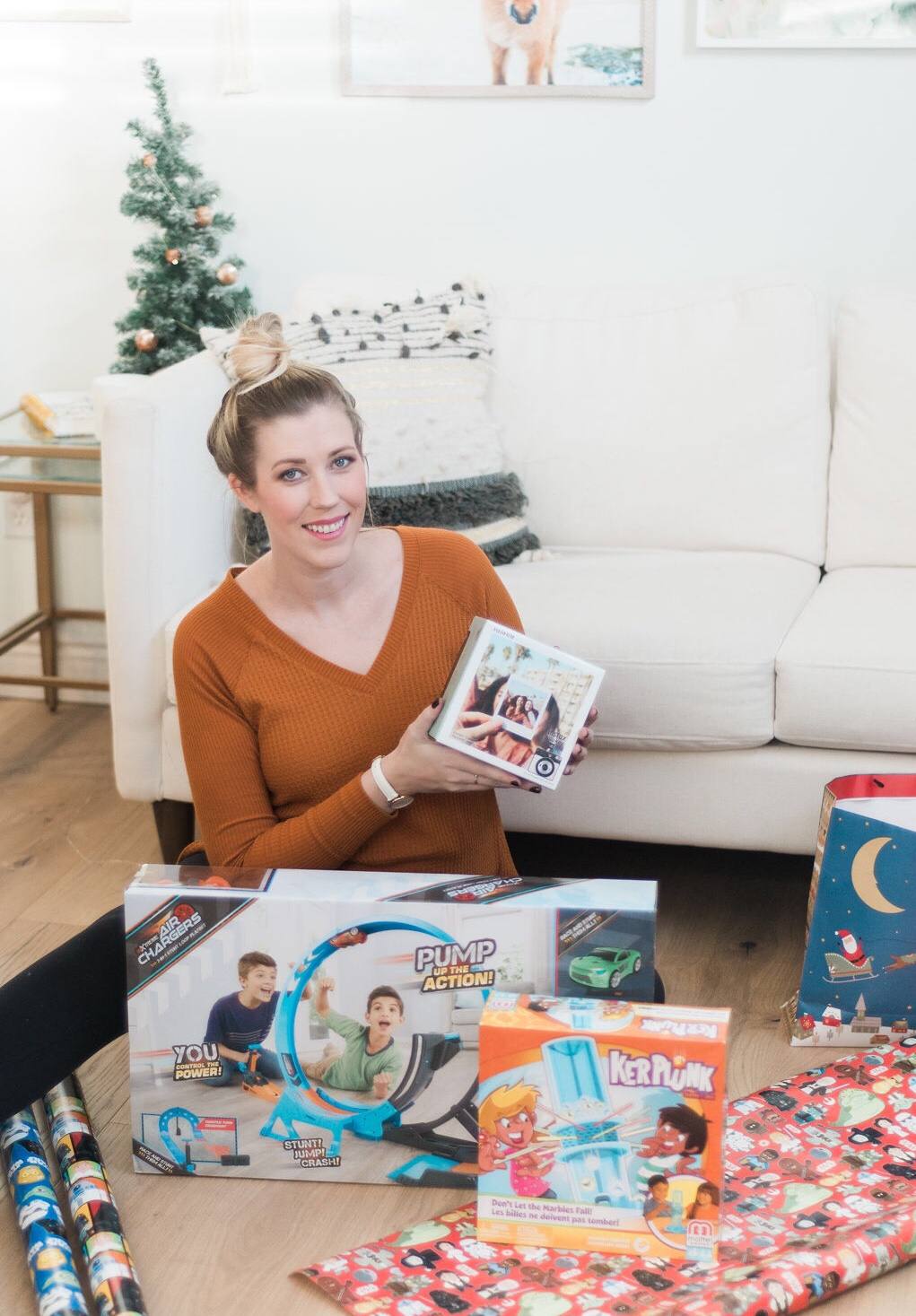 It's time to kick off holiday gift guides! First up is the Gift guide for kids! Below is a round up of our favourite toys, games and things to do for young children to tweens. Let me know what you think of these ideas and if you've found any other great gift options that would be perfect for kids! Happy Shopping!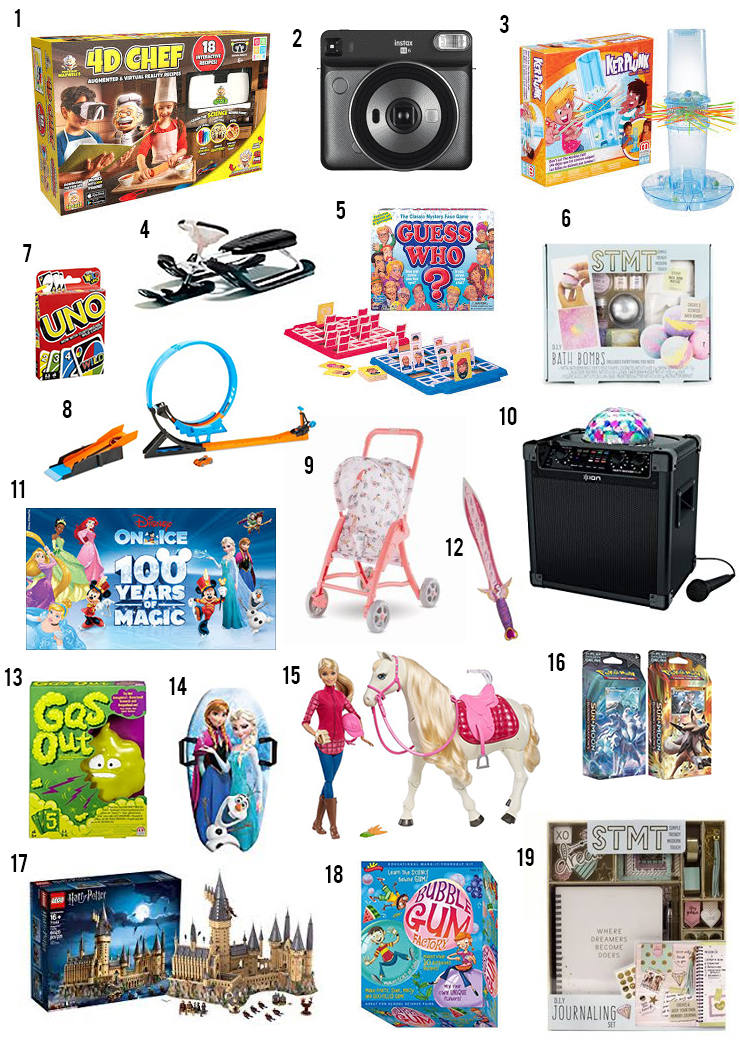 1. 4D Chef – This is such a cool gift that while inspire your kids to get in the kitchen! There are 18 different recipes with scientific value and all of the tools they need to get started in the kitchen.
2. Instax Square SQ3 – If you have an aspiring photographer this Instax camera is a great option to get them started! It's easy to pack and bring on a family vacations and your kids will love taking their own family photos. This would be perfect for the tween on your list!
3. Kerplunk Game – We LOVE family game night. It's a great time to bond with your kids and have a laugh. Kerplunk is a great game if you have kids that are a few years apart. It's easy for all ages to understand and partake in the fun!
4. Stiga GT Snowracer – This GT snowracer is perfect for girls and boys who enjoy zooming down the hill through the snow! It has a 5 out of 5 star rating and currently on sale 😉
5. Guess Who – Such a classic, you can't go wrong with Guess who. I used to love playing this with this when I was a kid. It's an easy game to enjoy if you have younger little ones who are just getting in to games.
6. DIY Bath Bomb's – This is such a cute craft kit! Kids always seem to enjoy bath bombs and this is a fun gift idea where they get to make their own.
7. Uno – This is a great card game for kids that's easy to pick up and loads of fun. This would make a great gift or stocking stuffer.
8. Air Chargers – Let your kids pump up the action with Air Chargers! They can control the power of their jumps, stunts and crashes. Your kids can make them go as fast, far and high as they'd like!
9. Doll Stroller – Only the cutest doll stroller you ever did see! The design was inspired by real strollers and would make a great gift for your little if you're looking for something a little more modern.
10. Karaoke Machine – This party rocker plus is perfect for the whole family. If you like to belt out tunes in the car together this would make for great family fun at home.
11. Disney On Ice Tickets – It's nice to switch things up and gift your kids an experience rather than all toys! Disney on Ice is a fun show for the whole family and isn't family time what the holidays are all about?
12. Pink Unicorn Sword – Do you have a little fashionista that loves to battle play with her brothers? I've never seen a cuter sword!
13. GAS OUT! We picked this up for Max's birthday and let me tell you…our kids thought this was the most hilarious game on the planet. If you have kids that think tooting is funny and enjoy playing games together I highly recommend putting this under the tree!
14. Frozen Foam Snow Sled – This is perfect for kids of all ages…especially little ones who are ready to go down the hill on their own but not quite old enough for a snowracer.
15. Barbie Dreamhorse Doll play set – This just may be my favourite Barbie of them all. If your little one loves horses I highly recommend picking the Dreamhorse up! You can move its legs and make it jump, perfect for the aspiring equestrian.
16. Pokemon Cards – They're here to stay! Pokemon cards were really popular last year and the kids still love playing with them. They make a great stocking stuffer.
17. Harry Potter Hogwarts Great Hall Lego Set – Tweens can be really hard to buy for…they're kind of at that funny age where they're growing out of toys but not quite. Difficult lego sets are always a great gift option. They're still considered a toy and fun to play with without being too young that it's not cool!
18. Bubble Gum Factory Kit – Science kits are always a fun idea. This make you own bubble gum kit will surely go over well with your kiddos.
19. DIY Journaling Set – This is a great gift idea for the tween on your list. They get to personalize their own journal with foils, glitter frames and cute paper clips.