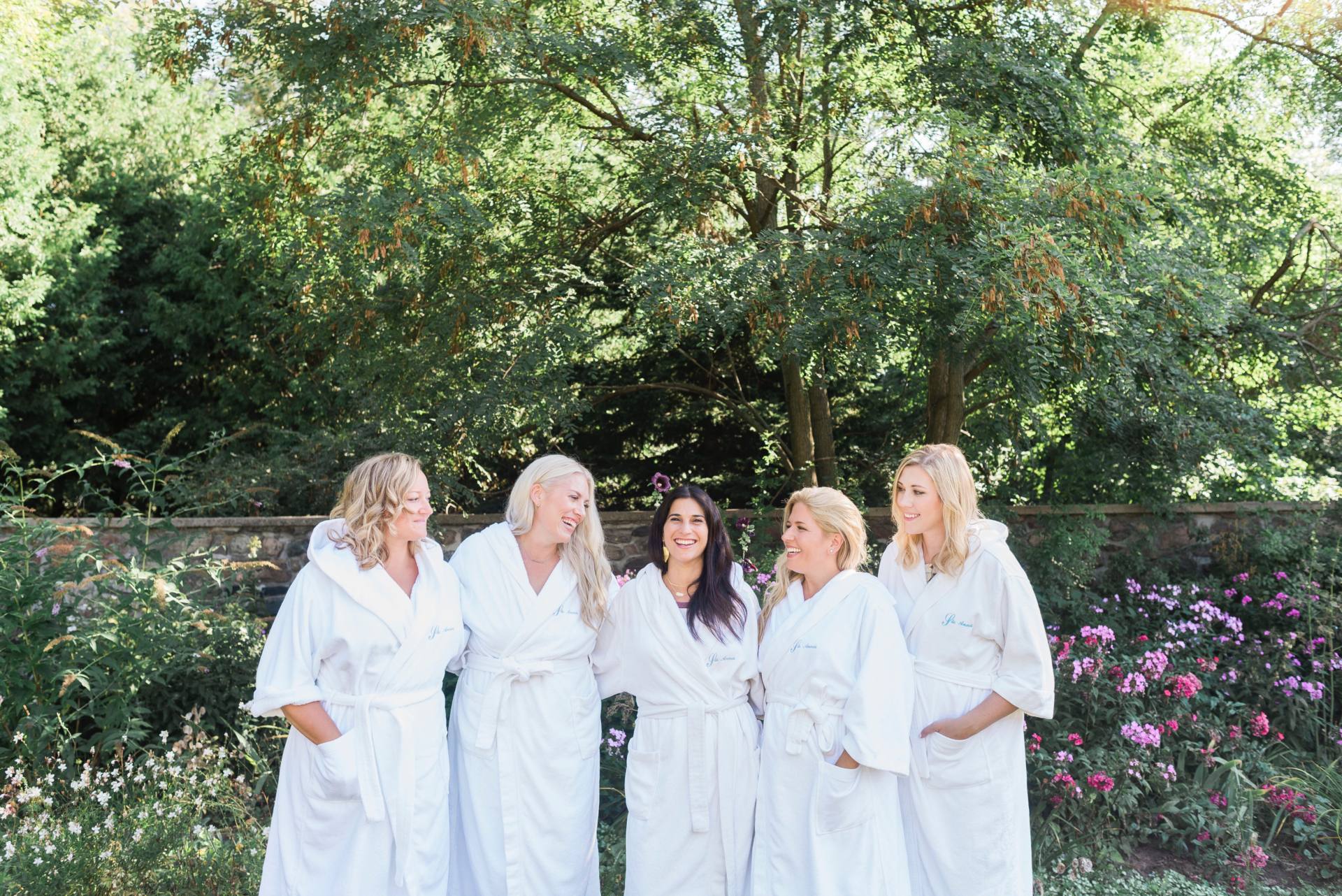 Are you having a hard time figuring out what to gift the mom in your life this holiday season? How about a spa day? I think just about every mom I know would thoroughly enjoy a day of rest, relaxation and pampering! Doesn't a little getaway with a group of girlfriends or even on her own to recharge sound perfect?
If this sounds like something your mom (or wife) needs and you're unsure of where to send her, Ste Anne's is a wonderful option! Take my word for it, I've been twice and the experience at Ste Anne's is really unlike any other. The grounds are unbelievably beautiful and perfectly manicured with stunning gardens, grottos and pools that really set the tone for a relaxing day away.
This past September I enjoyed a little overnight trip to Ste Anne's with some of my girlfriends and I can't tell you how nice it was to sneak away for a day and relax. We started the morning off with a treatment, I chose the firming mud facial (highly recommend), which was incredibly soothing and relaxing. Just what this mama needed!
After the service we walked over to our cottage "Casa Del Sol" to relax before lunch and unpack. The cottages are all beautifully decorated with large rooms and comfortable beds that will had this mom sleeping like a baby. I was thoroughly impressed by the accommodations and would definitely stay over again.
Once we were unpacked we headed off to lunch and was it ever delicious. I started out with these yummy potato and scallion cakes followed by the shaved beef on ciabatta. Everything was so good, I'd go back for the food alone! They also have really nice teas and lemonade to accompany your meal.
Next up was an afternoon of massages. Yes…you read that right, I enjoyed more than one! I originally just had the hot stone massage on my schedule but as soon as I heard about the head massage I had to squeeze that in too. I mean, how do you say no to 30 minutes of someone massaging your head? You don't! Out of all the spa services I was able to experience I'd say this one takes the cake.
We spent the rest of the evening laughing the night away at dinner, it was such a fun time and much needed! After enjoy the delicious meal in the dining room we headed back to the cottage and chatted a bit before going to bed. We all had such a great sleep. The next day we enjoyed lunch and high tea followed by a long swim at the outdoor pool.
It was such a nice little getaway and I can't wait to go back. This would make such a lovely gift for the mom on your list this Christmas. Ste Anne's is a beautiful environment for relaxing and enjoying a little break from responsibilities. It's necessary for moms to unwind sometimes so we can come home feeling completely rejuvenated, I really couldn't think of  better gift to get your mom this season!