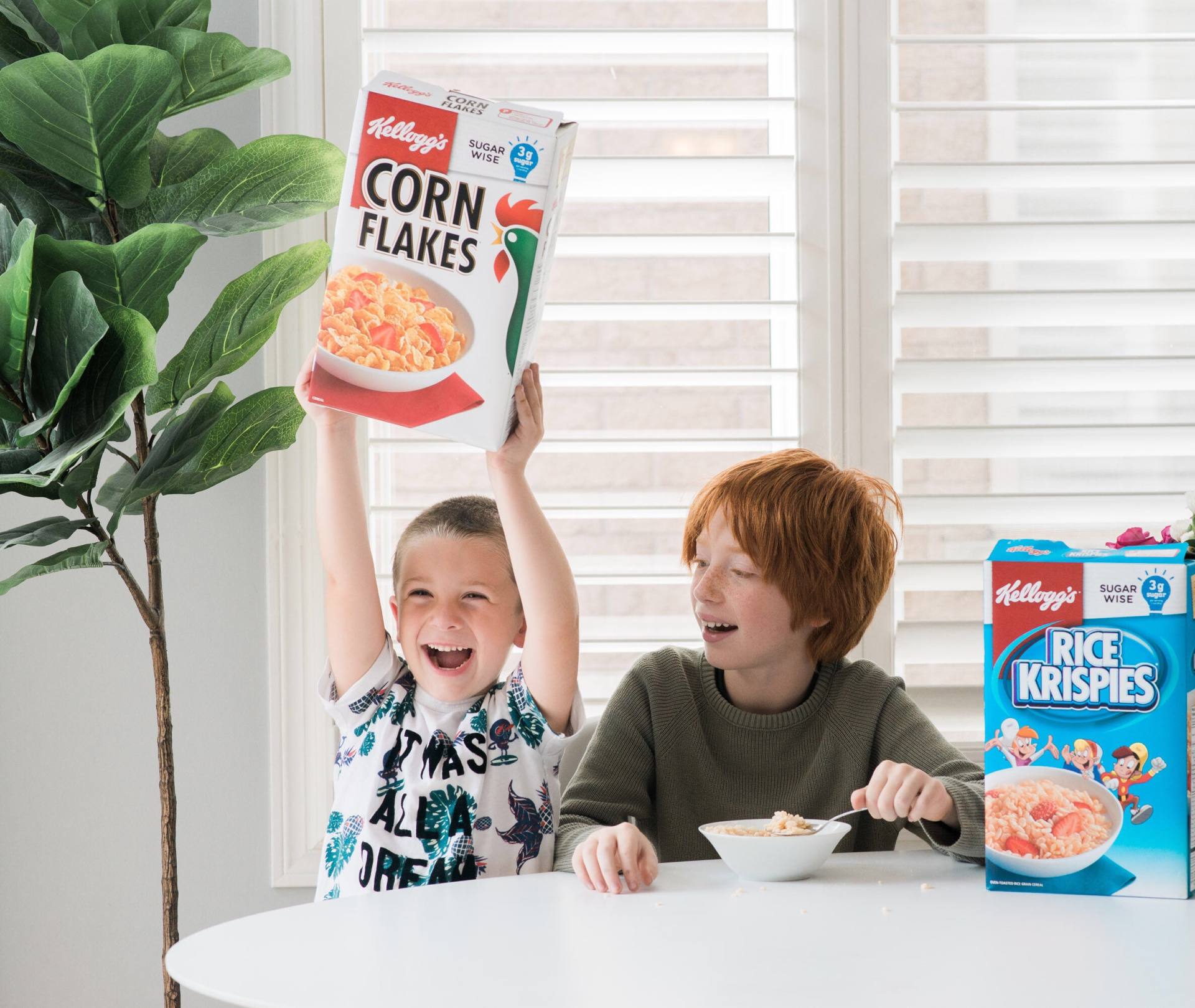 Disclosure: I have partnered with YMC and Kellogg and have received compensation for this post. All opinions are my own.
Well, it's October which means my ambitious Pinterest mom breakfasts are officially over haha. Anyone else? We just can't seem to get it together in the mornings. But hey, the kids are fed and still eating well so that's still a mom win right?
We've been a lot more health conscious this past year and I've really been trying to watch the kids sugar intake. We generally don't feed them super sugary cereals and stick to classics like Rice Krispies, Special K and Corn Flakes. You can imagine how pleased I was then when I found out about Kellogg's new SugarWiseTM cereal options. Kellogg's offers 5 different cereals with simply 1-4 grams of sugar per serving. If you're looking for these options they're super easy to spot, just look for the bright blue Sugar WiseTMlogo.
Our kids would hands down agree that the Sugar WiseTM Rice Krispies and Corn Flakes are their favourite, but Kellogg'salsooffers Special K, Rice Krispies Brown Rice and Crispix SugarWiseTM options that are also great. It makes me feel good knowing that even though we don't have time for hot breakfasts in the morning the kids are eating a nutritious meal before heading off to school. It's so important to feed your kids a healthy balanced meal so they have energy to be productive during the day. 
Do you pay attention to your kids sugar intake? If you're interested in learning more you can head to www.kelloggs.ca to learn more about their Sugar WiseTM offerings!