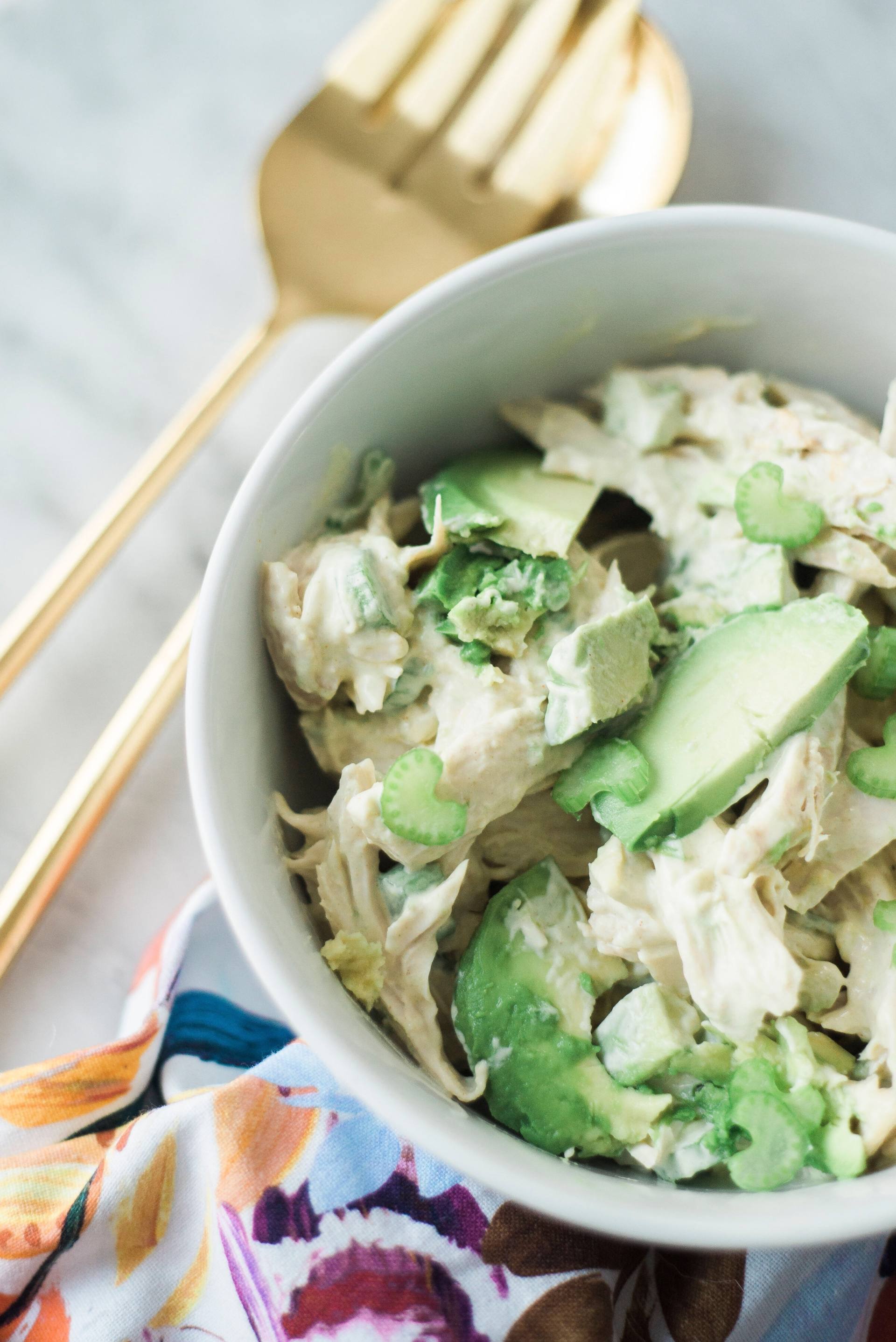 A few weeks ago I had the opportunity to visit a Canadian chicken farm and thought I'd share my experience with you on the blog along with our favourite chicken recipe! You're going to want to try this one, it's definitely a crowd pleaser. But first, let's talk about where our chicken comes from…
When I was invited to the chicken farm I was really looking forward to learning about how they're raised. Canadians purchase more chicken than any other kind of meat (our home included) and I think it's important to know where your food comes from. Don't you? To be honest, I wasn't sure what to expect on the visit. Would the chickens be cooped up in cages? Would they be running around free? Their quality of life is something that's really important to me so I was eager to get there and learn about the process.
I found out we were headed to a family farm which I thought was pretty cool. I wasn't aware that 90% of Canadian Chicken farms are owned and operated by families. Did you know that? When we arrived we were greeted by the sweetest family. They've been raising chickens for a couple of years now and it was really neat to learn how they got started. They took us through the farm and showed us how they care for the animals. They're really committed to animal care which made me really happy to hear. We also found out that Farmers are audited annually by a third-party to ensure the program's requirements are maintained.
I'm really glad I had the opportunity to visit so I could share this information with you. It made me feel really good seeing that the chickens are being raised in a clean, spacious and temperature-controlled barn. They're eating high quality, natural chicken feed, running around free and being very well taken care of. There are no hormones or steroids used, I found out that they're actually banned which is good to know. I took so much away from this visit and really enjoyed the farm experience. I left feeling really good about feeding our family Canadian chicken. Now…time for our favourite chicken recipe:
Chicken and Avocado Salad
Ingredients
2 cooked chicken breasts (pulled apart)
1 celery stalk (diced)
1 avocado (diced)
1/4 cup of mayo
1 tbsp dijon mustard
1 tsp apple cider vinegar
Salt and Pepper to taste
Directions
In a small bowl mix together dijon mustard, mayo and apple cider vinegar.
In a large bowl toss chicken, celery and avocado together. Mix in sauce from small bowl.
Add salt and pepper to taste
Enjoy!