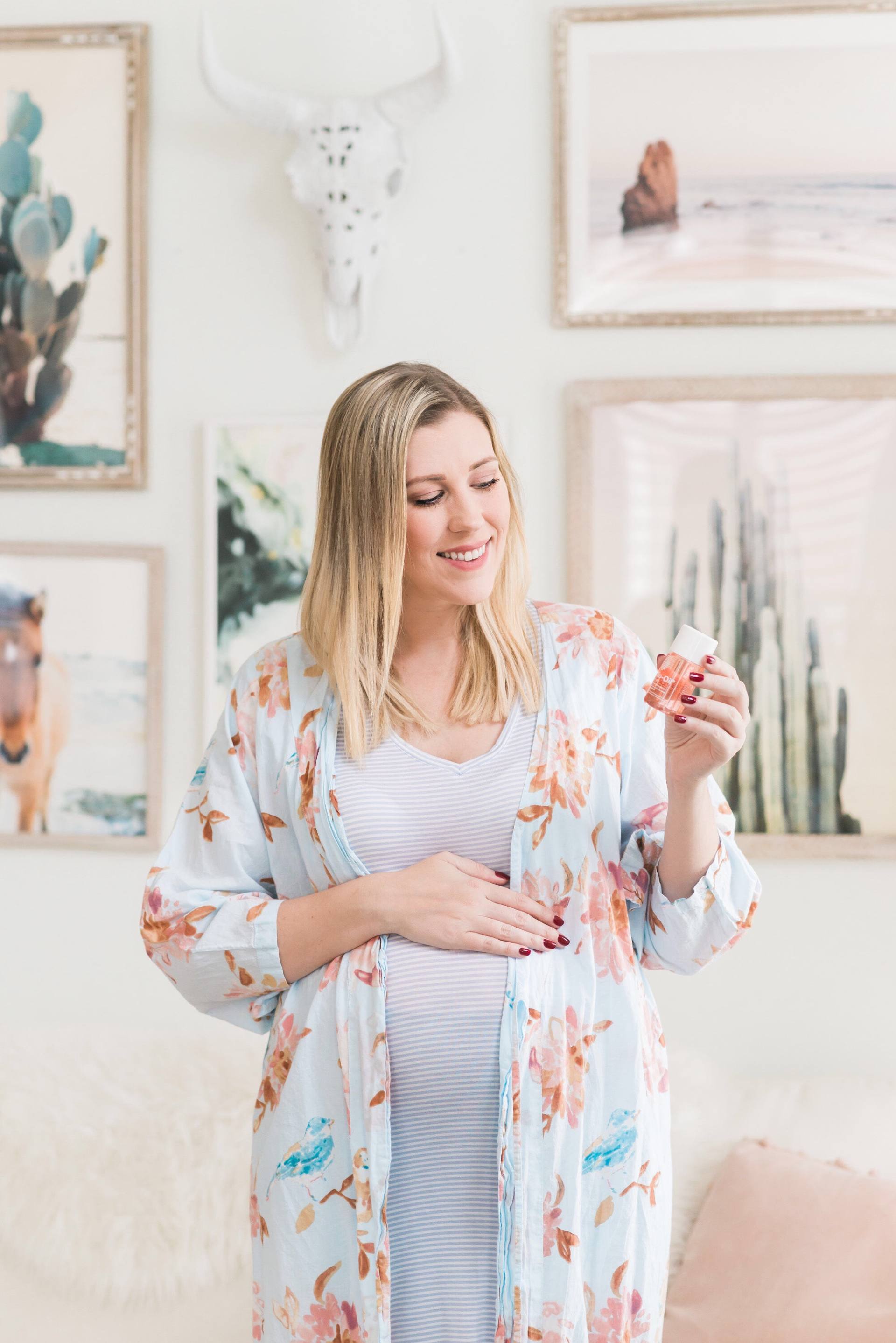 As you know, I've been sharing all about the many ways you can use Bio-Oil this year. It's one of my favourite multi purpose products that I highly recommend because there are so many benefits to using it. Pregnancy is no exception!
I originally discovered Bio-Oil through my mom friends who recommended it for stretch marks. I didn't get any stretch marks when I was pregnant with Max and Austin but I have a few smaller ones from when I was pregnant with Zoë. I used Bio Oil religiously through my pregnancy and post pregnancy and definitely think it helped reduce stretch marks and also made a huge difference in how quickly the stretch marks I did get healed. They faded from dark to light very quickly (I think less than two months).
Needless to say I'll be using Bio-Oil again this pregnancy! It's recommended you apply it twice daily and you'll notice it keeps your skin really hydrated as it's stretches and grows. The formula maximizes your skins elasticity which helps prevent or minimize stretch marks!
I'm going to be sharing all about my experience using Bio-Oil throughout this pregnancy so stay tuned for updates! This is baby #4 and I'm growing quickly haha so I'm excited to bring you along for the journey. Let me know if you've used Bio-Oil throughout your pregnancies or if this is a product that's new to you!