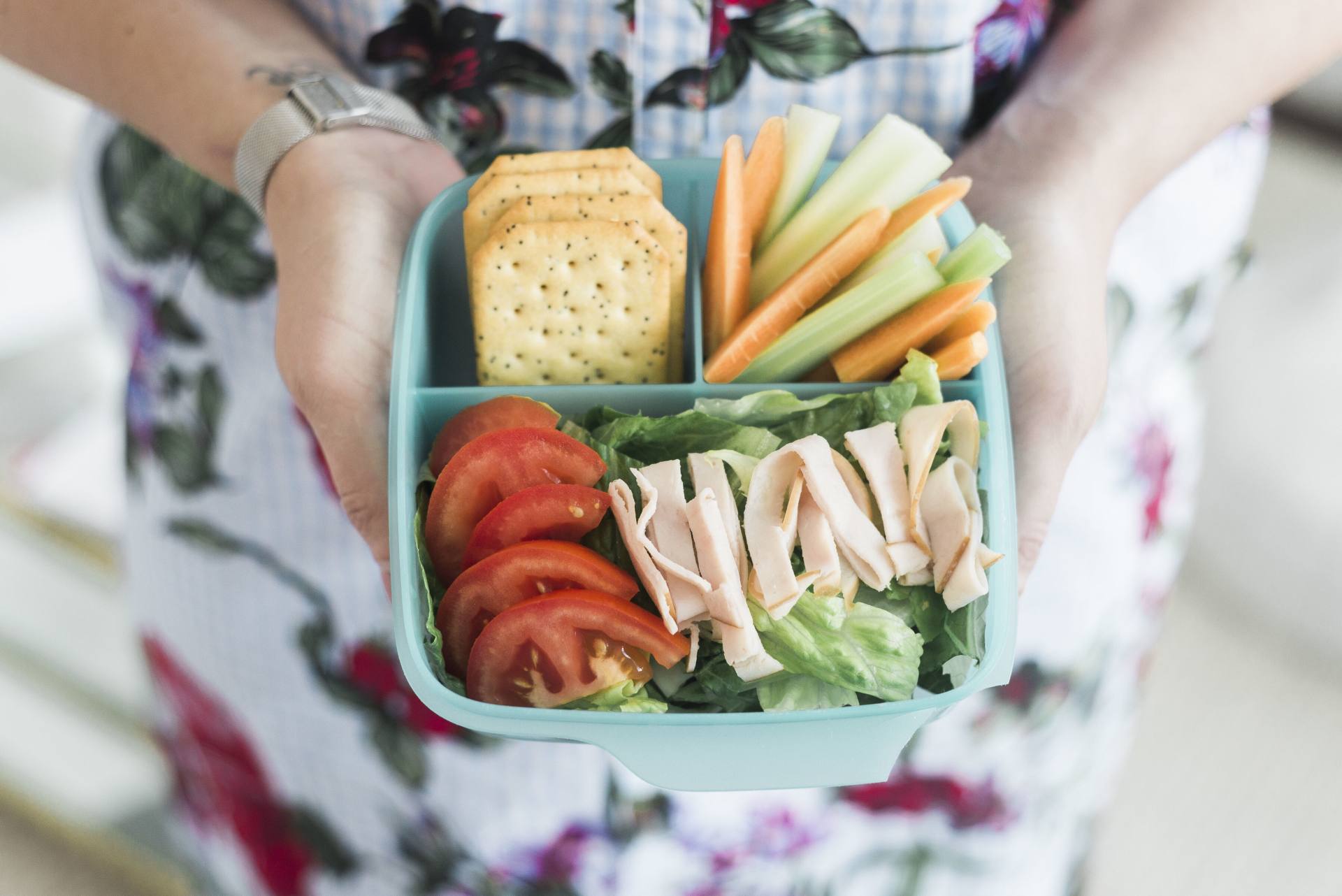 I hope everyone is enjoying the long weekend and soaking up the last few days before back to school! We've finished our shopping and are pretty prepared for the first day back, all I have left to do is a little bit of lunch prep. The boys love their sandwiches but I like to give them a couple of other options from time to time to switch things up. It can be hard to think up new meal ideas so I thought I'd share our "go to" healthy lunches that your kids will love this school year too.
First off, I like to make sure our kids are eating a balanced lunch with lots of protein and vegetables. The boys can be pretty picky so we've figured out what they enjoy and put that into rotation so there is no complaining or food being wasted. We buy a lot of deli meat because it's easy to incorporate into many different lunch recipes and the kids gobble it right up. As you know, I've been focusing on living a healthier lifestyle this year so when I'm shopping for food I really like to pay attention to the ingredients listed on all products. We've been using Maple Leaf Natural Selections for lunches because they raise their meat without antibiotics and only use natural ingredients so you can feel good about feeding it to your kids.
If you didn't already know, Maple Leaf recently made a BIG change to all of their products. ALL of their products are now made with natural ingredients that you can pronounce. There's NO artificial preservatives, NO artificial flavours, NO artificial colours, NO artificial sweeteners, and NO animal by-products. They've made real, good food accessible for all Canadians and I think that's pretty awesome!
For back to school week we picked up Maple Leafs Natural Selections hardwood smoked salami, hickory smoked turkey and smoked black forest ham. The boys love all of these deli meats on their sandwiches, sometimes I use a croissant instead of regular bread to mix things up which they seem to enjoy. This week we're also using the turkey for salads and on Fridays I'm doing hot thermos lunches and adding the last of the ham (sliced up) to some Mac and Cheese. Some other back to school lunch ideas that these deli meats would be great for are mini cauliflower crust pizzas, a quiche or tasty wrap. The possibilities are endless! What are your kiddos favourite back to school lunches?
COUPON GIVEAWAY
Who wants the chance to win 10 Free Maple Leaf Product Coupons?! Simply comment below and let me know what your favourite school lunch is and your favourite Natural Selections product! This contest is open to Canadians only. Contest closes 09/07 and winner announced the following day.
This post was sponsored by Maple Leaf however all thoughts and opinions are completely my own.