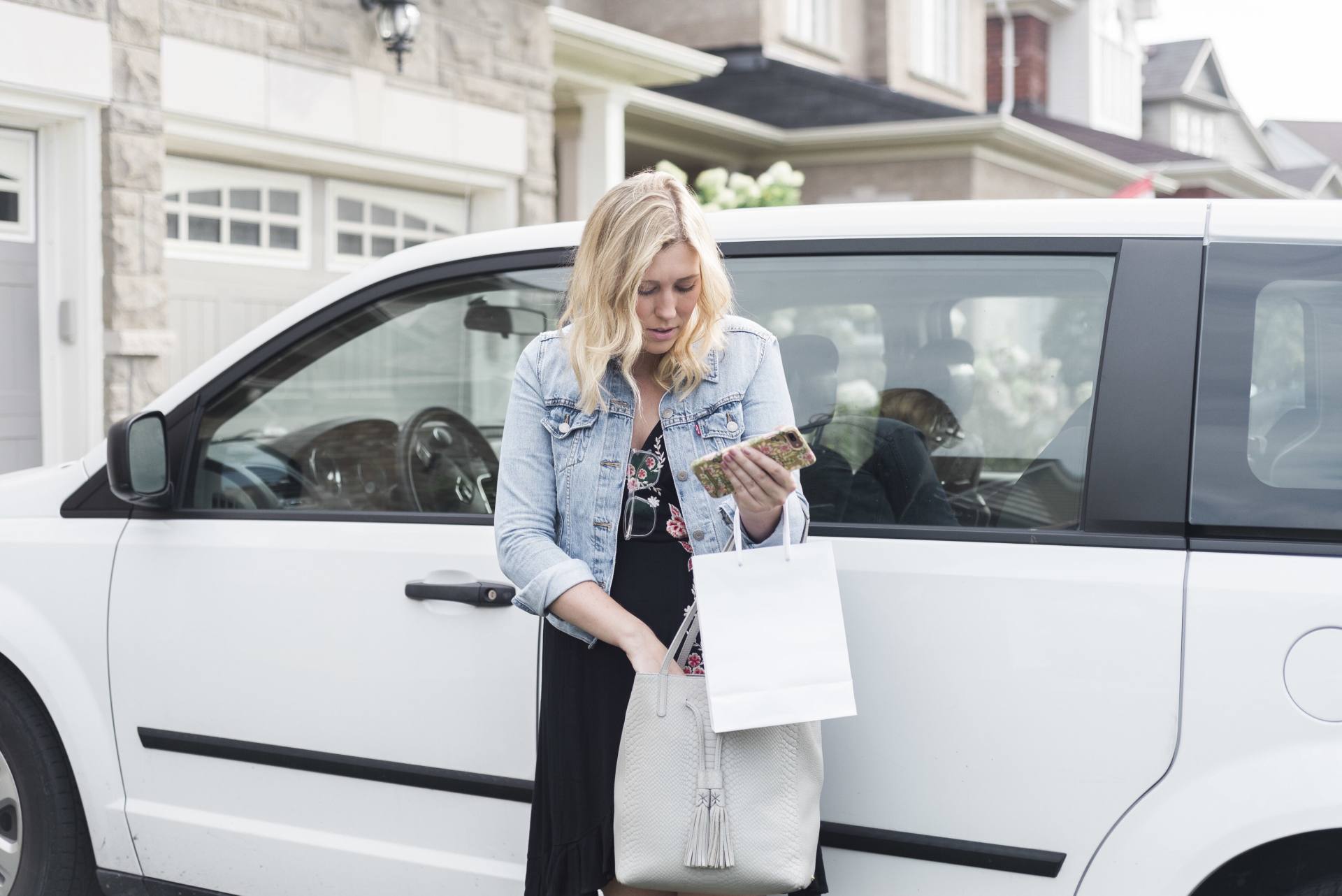 I don't know about you but I misplace things all of the time: my keys, wallet, phone, glasses (they're usually on my head), everything! It's a running joke between Cory and I because he always finds the item of the day that I'm "missing" before I do. The worst has to be when I'm positive I've lost my credit card and go as far as to cancel it…then find it the next day. Waiting for the new one in the mail is painful. Cory just laughs at this point because it's gotten so ridiculous the amount of times that this has happened.
Well, guess who has the last laugh now?! This girl! I no longer have to cancel and replace my credit card thanks to RBC's latest mobile app innovation, credit card controls. It enables RBC Mobile clients to place or remove a temporary lock on their credit card, how convenient! I can now spend less time panicking and frantically running around trying to find my credit card and just simply put a temporary lock on it until I've found it. Phew!
RBC is putting the control into your hands and enabling you to temporarily lock and unlock your credit cards so you don't have to go through the hassle of replacing them if it's not necessary. You don't even need to call them ! To place the hold on your cards all you have to do is login through the #RBCMobile app and navigate to the account details page of the credit card you wish to place or remove a lock from. Click either the "lock card" or "unlock card" button and that's it! I'm glad they've come out with this feature because it's really going to save us a lot of headaches.
So, what happens when your credit card is locked? Purchases and cash advances are blocked however payments, refunds and preauthorized charges such as subscriptions and bill payments will be processed as usual. This will give you peace of mind, and complete control over your card. If you don't already have it, the #RBCMobile app is free to download in the App store or Google Play. I'm interested to know who's excited that this feature is now available? What do you think?
For more information about the RBC Mobile app, visit www.rbc.com/mobile.