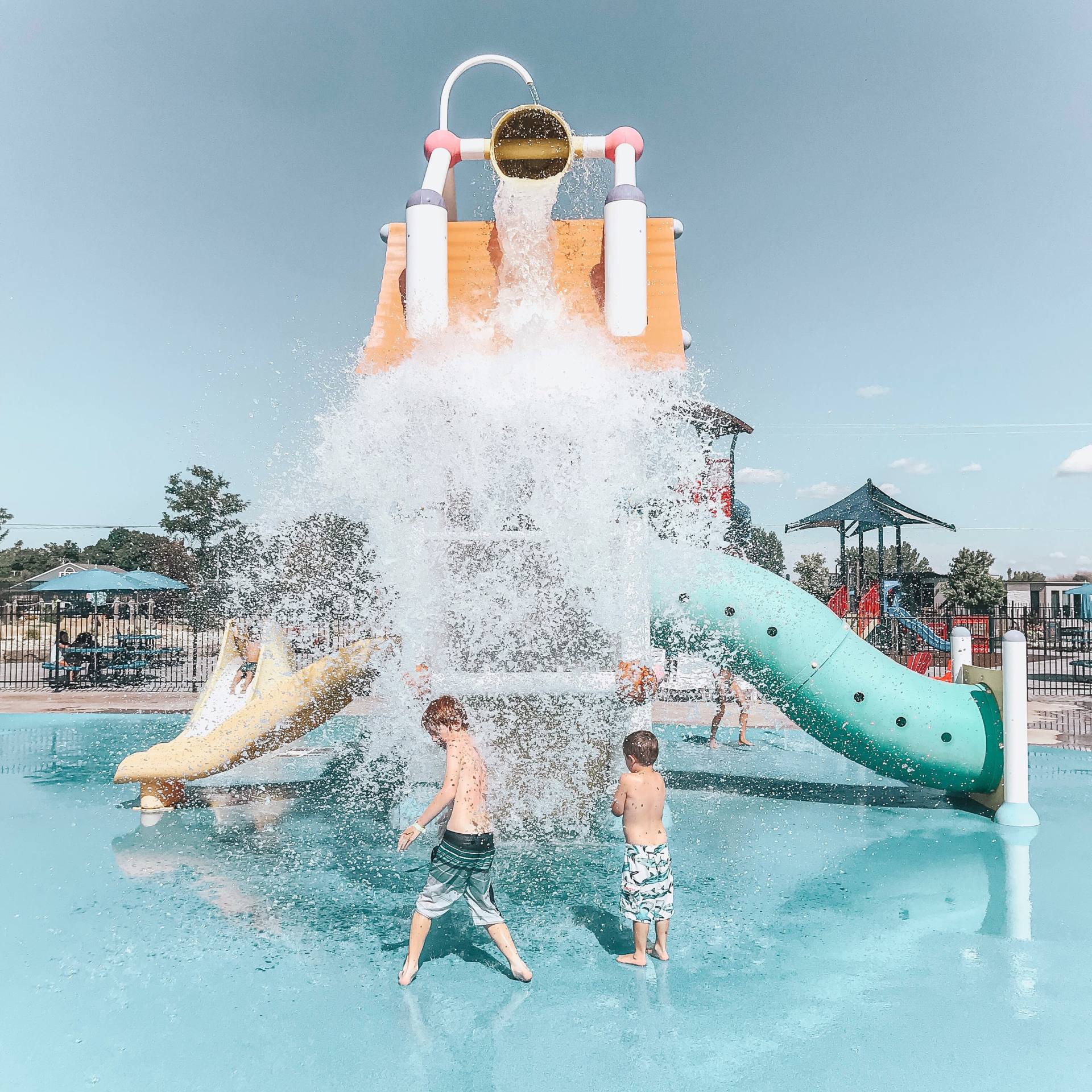 A couple of weekends ago our family went to Sherkston Shores, a beautiful beachfront resort located on Lake Erie, for a little getaway. It was our first time visiting the RV Resort and it only took about two and a half hours to drive there, I like that it's close to home but still far enough away that you feel like you're going away on a real vacation. We were also able to bring our puppy Daisy which was a huge plus because we'd been travelling all summer and missed her, she seemed to really enjoy this little trip too!
We checked in to our cozy little cottage that was too cute for words, it was nice and clean and felt pretty spacious in the living area. There was lots of room for the 5 of us and Daisy. The kids loved the bunk beds, especially Zoë because she got to sleepover with the boys, they stayed up all night chatting and had a great time. There's a grocery store near the resort so we picked up everything we needed for the weekend on the way but there is a store at the resort and a Boston Pizza right on site if you'd like to go out for dinner.
There are so many fun activists to do with your family at Sherkston Shores. We spent most days lounging on the sandy beaches or at the water park. Austin really enjoyed going in the water slides with me and Cory and the little ones spent most of their time at the big splash pad. There are also basketball and tennis courts as well as a huge park for the kids if you're tired of water play. It's great place for families to visit because there are so many activities for kids and lots of other young families so you can easily make friend.
Overall I definitely recommend booking a trip here if you're looking for a fun family getaway! There's lots to do and we all had a really great time and made some wonderful memories.