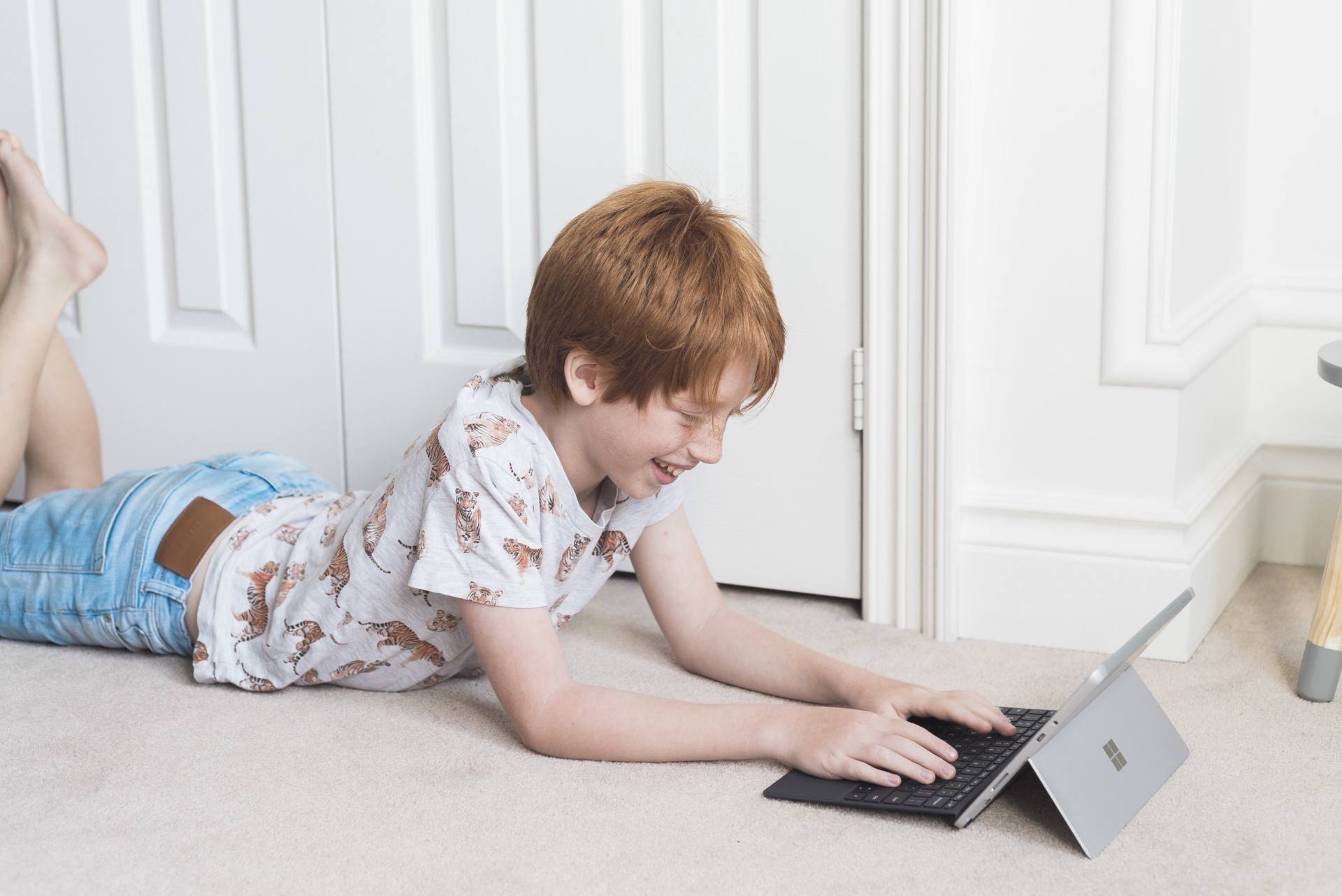 School is about to start and I still can't believe Austin is headed into grade three. Grade THREE! Can you believe it? Every year seems to just blow by and here we are…third grade. He seems to be quite excited because this year he gets to use technology on a regular basis in the classroom. It's kind of funny when he comes home and actually teaches me a thing or two in the tech department ha ha.
There are a few tech items that I picked up for back to school that I think will really set Austin up for success in the classroom this year. I've compiled a list of our top five tech must haves for the 2018 school year and why we find them to be helpful learning tools. You can find all of the items at Bestbuy.ca or your local Best Buy store. I hope you find these tech supplies as helpful as we do!
1. Microsoft Surface Go Tablet – This tablet is a great option for kids because its compact and lightweight. It has a 10″ touch screen (Austins favourite feature), wifi compatible and it's perfect for a kid on the go. I highly recommend picking up the keyboard and pen that I've listed below as well. All three of these items together make for a very helpful learning tool for school work, projects etc. I believe you can get a bundle deal through Bestbuy too!
2. Google Home Mini – You will not believe how handy this little device is. We've had one for a year and Austin loves to ask it all sorts of questions. The Google Home Mini is very helpful when it comes to homework and mom doesn't know the answer haha.
3.  Microsoft Surface Pen – This pen is such a cool product! It allows you to sketch, paint ,erase and so much more with fine control and precision and is compatible with all Microsoft Surface products. This is a great item to pick up for back to school and will come in handy in the classroom or for homework.
4. Microsoft Signature Type Cover Keyboard – this keyboard is compatible with the Surface Go tablet and in my opinion its an absolute must. It's easier to type up school work with the keyboard and I like that it's backlit, definitely worth the purchase. This keyboard is also very light weight and easily snaps on to the tablet.
5. Beats By Dr. Dre – These headphones are great because they're wireless and noise cancelling. Austin does a lot of work on apps that play music so these are a great option for around the house when he's doing work and it doesn't disrupt everyone else.
Let me know what you think of this back to school tech list. Have you tried any of these? Are there any gadgets I'm missing that you love and find helpful?
This post was sponsored by Microsoft and Bestbuy however all thoughts and opinions are completely my own.