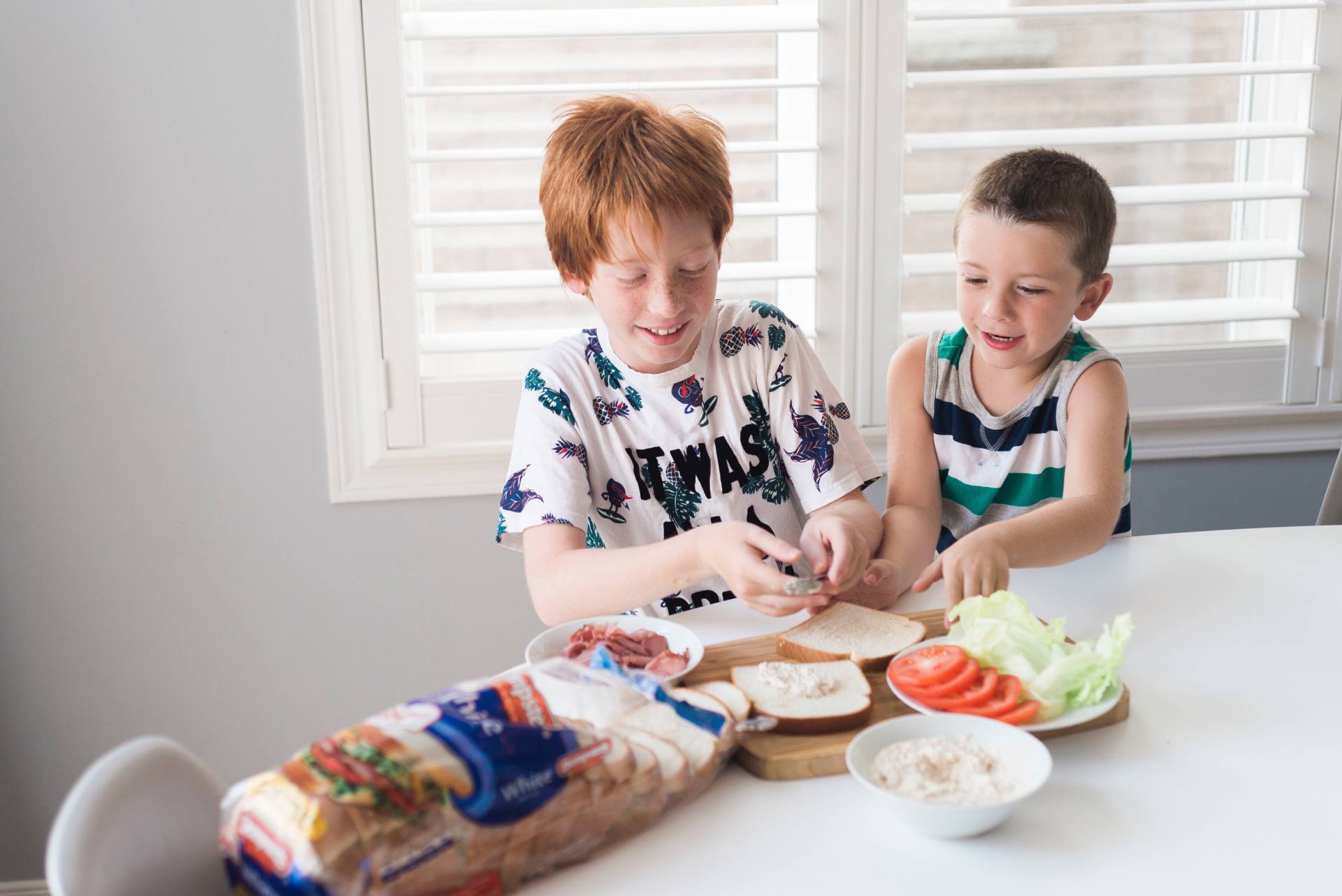 Now that Austin and Max are at the age where they're able to help out more around the house I thought it would be fitting this school year if they helped make their own lunches. Sandwiches are a bagged lunch staple and easy enough for them to make so I put together a little sandwich station. They've been having a ton of fun practicing with some of their favourite ingredients, like Dempster's white bread, and I'm pretty impressed by their sandwich making skills!
We always have Dempster's in the house during the school year, it's pretty much the only bread the kids will eat. I know that they love the taste but I personally reach for the brand because Dempster's likes to give back. They know that there are children across Canada who don't have access to fresh bread so they decided to do something about it!
Any time you buy a Dempster's product this back to school season they will donate bread to a local food bank in need.  It's a win/win! You'll be sending your kids to school with a tasty lunch and helping a family in need! They're going to be donating up to 2 million slices! Isn't that amazing?
If you weren't already aware, Dempster's is also made in Canada! Did you know that a recent Dempster's poll revealed that 85% of Canadians said that buying Canadian-made products mattered to them? So not only are you helping give back to families in need but you're also supporting a homegrown Canadian company.
So, who else is going to make up sandwich stations and help Canadian families in need this Fall? Want more info? Just click HERE.
#BuyALunchGiveALunch #MadeInCanada
Disclosure: I have partnered with YMC and Dempster's and have received compensation for this post. All opinions are my own.