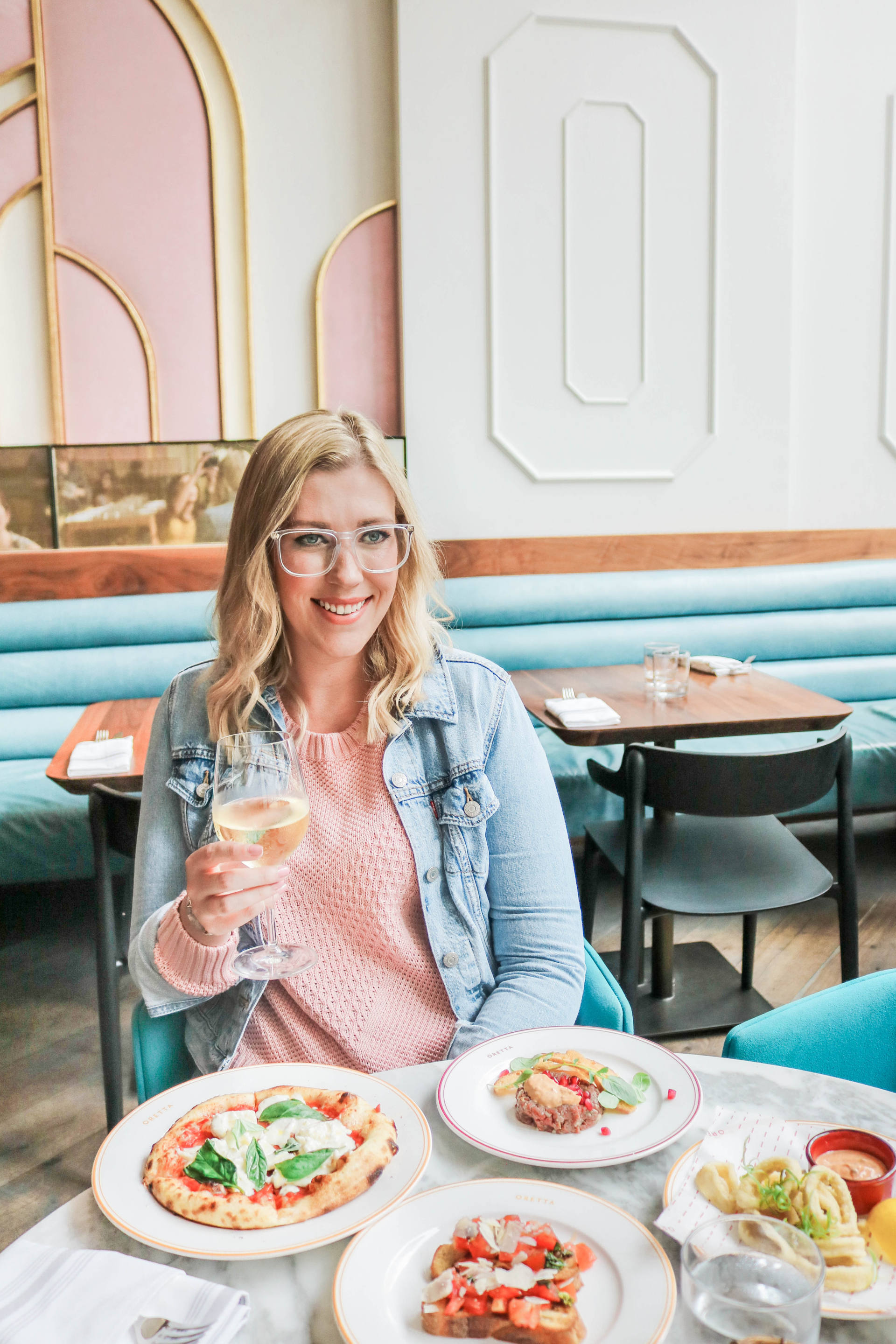 Last week I went to the city and enjoyed a fun night out with some girlfriends. I haven't gone out for a girls night in what feels like FOREVER and it made me realize just how much I need that time with them. I thought I'd come up with a list of five reasons why I love a good girls night and see if any of you can relate haha. Let me know what you think!
1. When you're with the girls you get to order tons of food for the table and share everything. I mean, this has to be the number one reason am I right? Cory is a one meal kind of guy so if I want to go out for dinner and try one of everything I know it has got to be a girls night!
2. Late night chats that are good for the soul. I talk to my friends all the time butnits so nice to have a dedicated night to hang out over food, movies and face-masks and connect in person. It's therapeutic!
3. You get to over share about "girl stuff", things you might not tell the Hubbs and laugh until you're in tears.
4. They'll gladly watch 90's Romcoms with you all night – zero complaints! It wouldn't be a girls night without them! Candy and ice cream tubs included.
5. Face mask and Home spa for the win. It's funny how almost every time I go out for a girls night it turns into a relaxing night of wine and face masking. We're always on the same page for that!