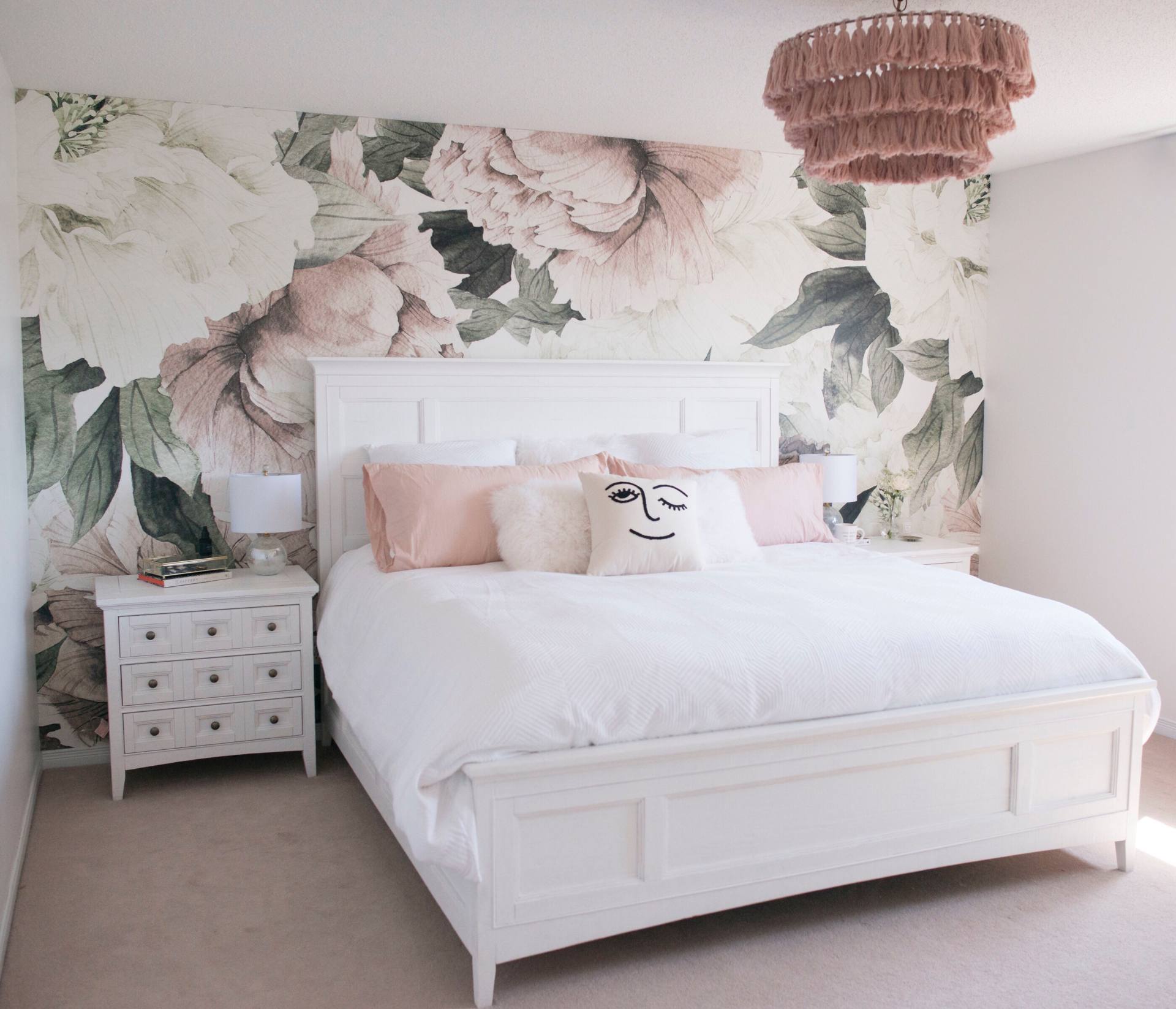 Bed / Dressers / Wallpaper / Mirror / Fringe Ceiling Light / Sheets / Duvet / Mongolian Toss / Wink Pillow
Our master bedroom is finally done and we're really happy with how it turned out! This space has always been last on our list to decorate and I'm so glad we finally pulled the trigger. Lucky for me Cory lives by the motto "happy wife, happy life" so I got the green light to have pink and florals in our room! He secretly loves it and feels right at home in this space.
I've had my eyes on this bedroom furniture from Urban Barn for a couple of years now. It has that farmhouse feel without being overly trendy and I think it pairs nicely with the accessories we chose that keep with the bohemian feel of the rest of the house. We chose the "Parker" bed because we don't have enough storage and it has two built in drawers on either side which is a huge help. I typically don't go for the matchy/matchy look but we opted for the Parker nightstands as well because they're the perfect bedside dressers for a King sized bed. You wouldn't believe how hard it is to find nice dressers that are the right size for a King!
I'd love to hear what you think of this space! What room do you think we should focus on next?
A big thank you to our partners at Urban Barn for working with us to complete this space.