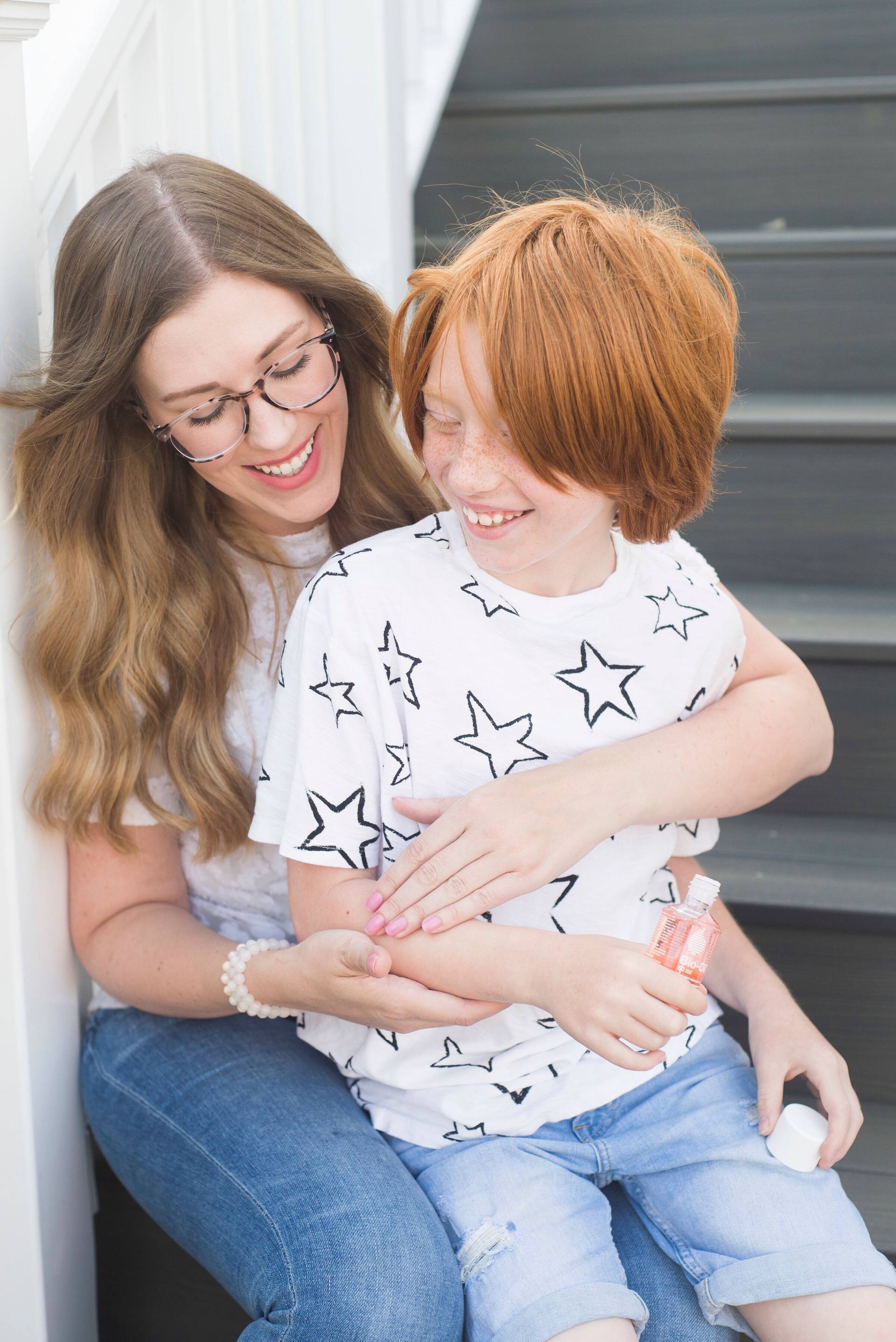 We just got home from a fun trip to Kelowna and we're already missing the lakes and spending time at the beach. Our skin is quite sun kissed now and Austin has a little sunburn despite our best efforts to protect his skin. He's so fair and we try our best to be timely with sunscreen reapplication but sometimes he ends up a little pink. One product that really helps heal his tender skin is Bio-Oil. It has many other benefits (which I've written about HERE) but we use it during the summer months for post sunburn care.
Here are three reasons why you should be using Bio-Oil post sunburn this summer:
1. Soothes Burned Skin – I think we all know how uncomfortable it feels to have a sunburn. No thanks! They do happen from time to time and applying Bio-Oil will help soothe your skin and will ease a bit of your discomfort.
2. Keeps You Skin Hydrated – Bio Oil is great for preventing sun damage and drying out your skin after a bad burn because it's moisturizing. It locks in water after bathing leaving your skin feeling soft and supple.
3. Prevents Peeling – I can't decide which is worse…a sore sunburn or the flaking skin that comes after. If you apply bio oil after too much sun it will treat and prevent flaking so you don't have to deal with too much peeling.
Have you tried Bi0-Oil for after burn care? This is our first summer trying it and I wish we had known it was good for this sooner. If you'd like to try Bio-Oil you can get 10% off at www.freshglow.ca with coupon code RENEE10.
This post is in partnership with Bio Oil however all thoughts and opinions are completely my own!