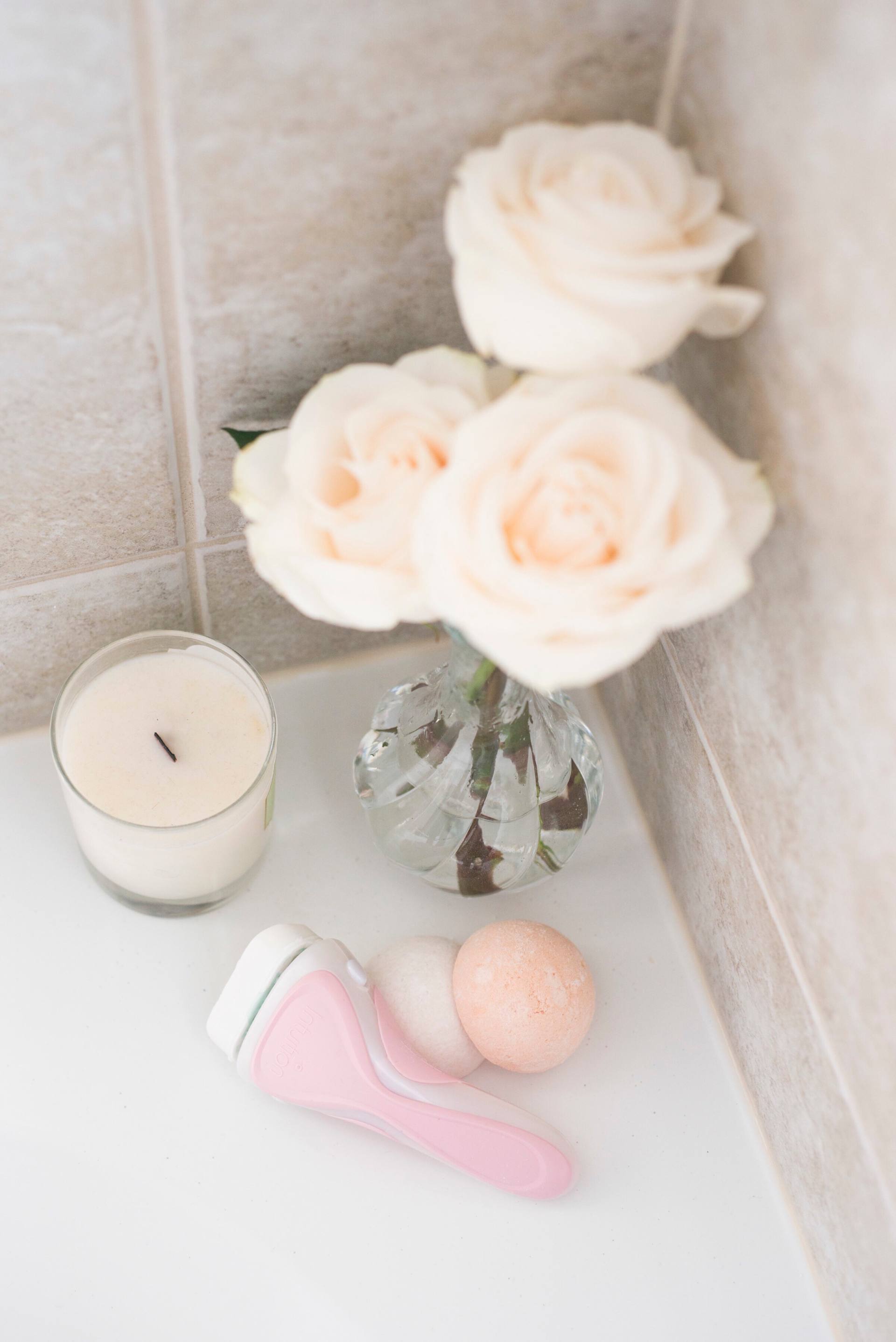 Summer is finally here and I hope everyone is enjoying this gorgeous weather! I can't even begin to tell you how excited I am to finally ditch the parkas after that ridiculously long winter. You feel me? It takes much less time to get ready in the morning now that I'm just throwing on a pair of shorts or a dress. Not to mention how much easier it is to get the kids out the door for school now that we're no longer layering them with winter clothes. If you haven't noticed by now, I'm always trying to simplify our routines so our days aren't hectic and stressful. The trick is to make small changes that shave time off of our busy schedule. I find when we focus on those achievable changes we set ourselves up for a more successful and relaxing day.
For example, I've been using the Schick Intuition for years (since College) and it saves me an extra 10 minutes in the shower. I mean, let's be honest, how many moms out there have time to lather up and shave their legs for 15 to 20 minutes in the morning? Not this one! The kids are constantly interrupting me when I'm trying to get ready and I really don't have time for self care when I'm rushing to get out the door. I also have no time for hairy legs, haha, so it's got to go and it needs to be quick. It's handy to have the Schick Intuition in the shower because of the 2 in 1 shaving technology. It lathers and moisturizes during shaving and saves you time when I'm rushing … which is every morning. If you haven't had the chance to try it, please take my word for it, you will not get a better shave than this. I was really surprised by how soft my legs were after I used it for the first time and now I can't go back to using anything else. The head of the razor pivots and curves to your body while the four blades give a close and precise shave. If you'd like to give the Schick Intuition a try they are available across Canada at food, drug and mass retail outlets nationwide.
I am all about the mom hacks so I'd love to hear yours too! What are your favourite on the go hacks? If you have any tips for simplifying your schedule leave them in the comments below. The more the merrier!
The opinions and images shown are my own and I have partnered with Schick®, the makers of Intuition razors, to share them with you. For more information visit www.schick.ca