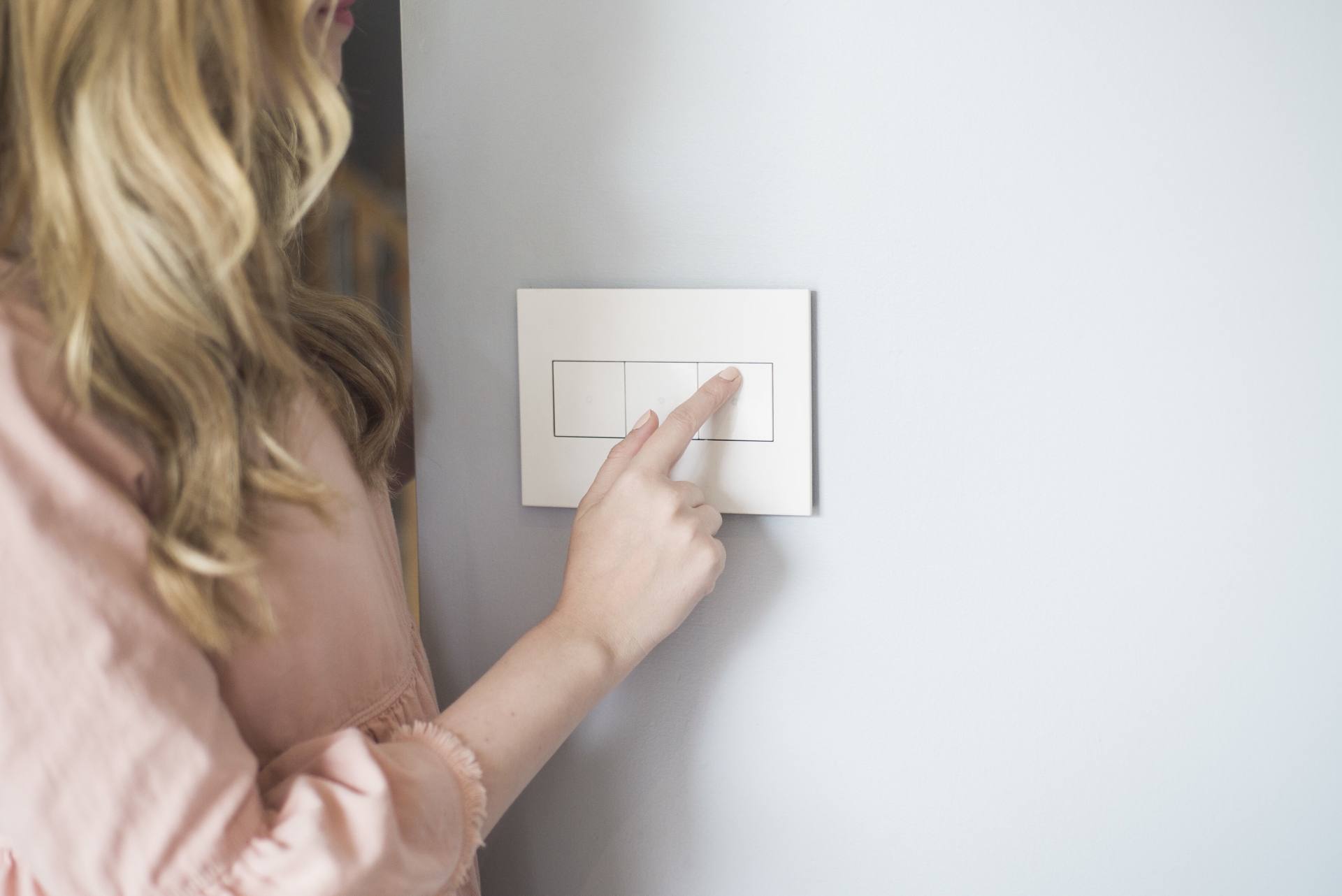 As you know, we moved into our forever home just over a year ago and we've slowly been making it our own one room at a time. We're currently upgrading our light switches to these pretty units by Adorne by Legrand and I'm so happy with them. They bring a touch of elegance to our home, I really can't get over the difference it makes in the overall aesthetic. Funny how the littlest upgrades can make the world of a difference! Adorne has so many gorgeous plate and switch options so if you're looking to update yours I highly recommend checking them out.
A couple of weeks ago we also installed a new doorbell and video intercom system by Legrand. Cory works a lot of overtime and this unit makes me feel so much more secure and safe now that it's installed. I was worried a video intercom system was going to be an eyesore but I really like that the doorbell is powered by battery (or wired, if you'd like) so you don't see any cords hanging around. The whole unit is very sleek and modern so if fits perfectly with our current decor.
We've been using the intercom system for a couple weeks now and it's proven to be quite handy. Now that the weathers nicer we've been spending a lot of time in the backyard so it's nice to have this on hand so I'm not constantly running to get to the door when someone's ringing the bell. You're easily able to communicate through the video intercom system which has been so helpful.
Do you have an video intercom system? If you don't, would you consider installing one? I'm glad we finally decided to go for it. I always get so stressed when Cory works late and it's been a huge relief having this system in our home. I wish we had done it sooner!
This post was sponsored by Adorne by Legrand however all thoughts and opinions are completely my own.