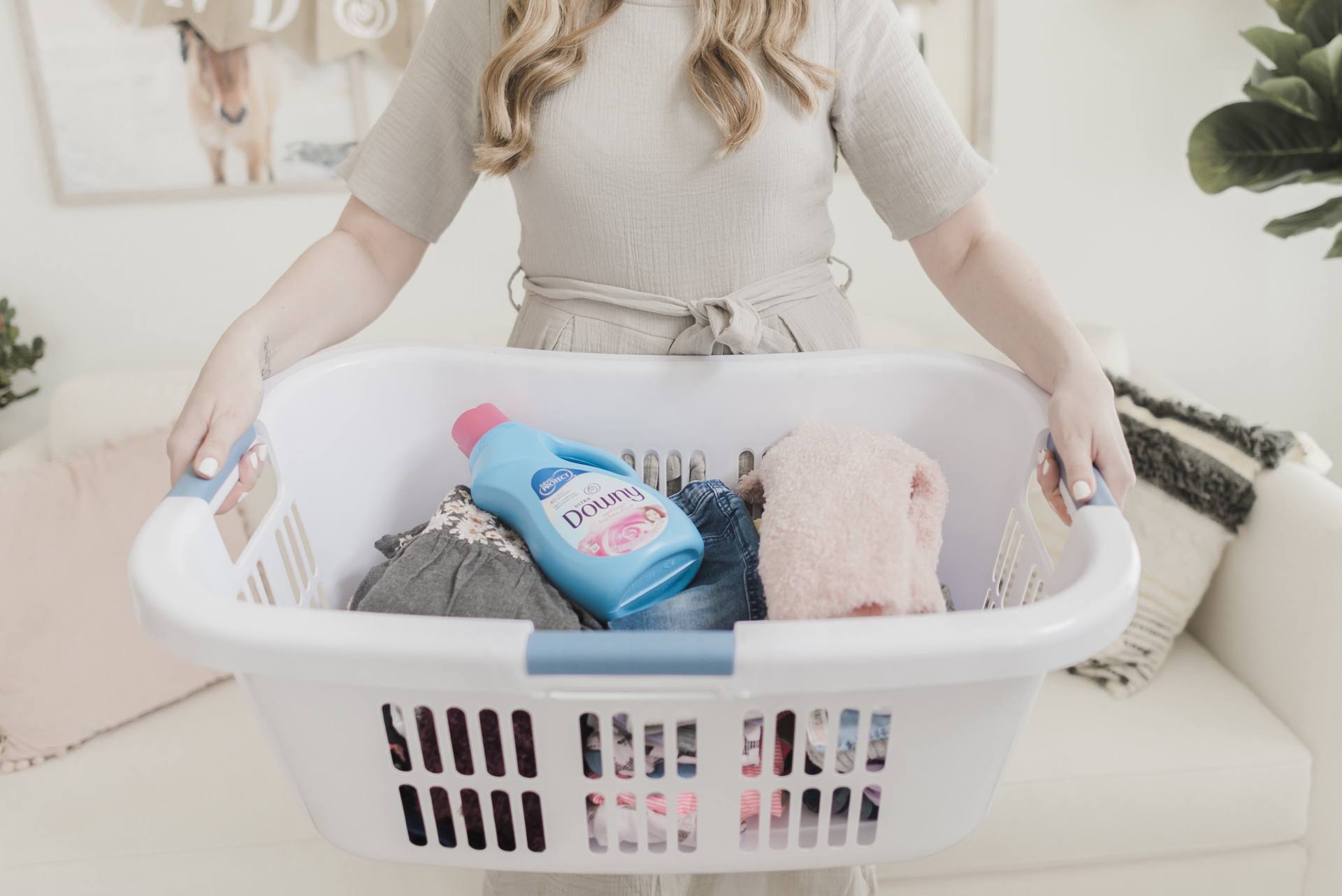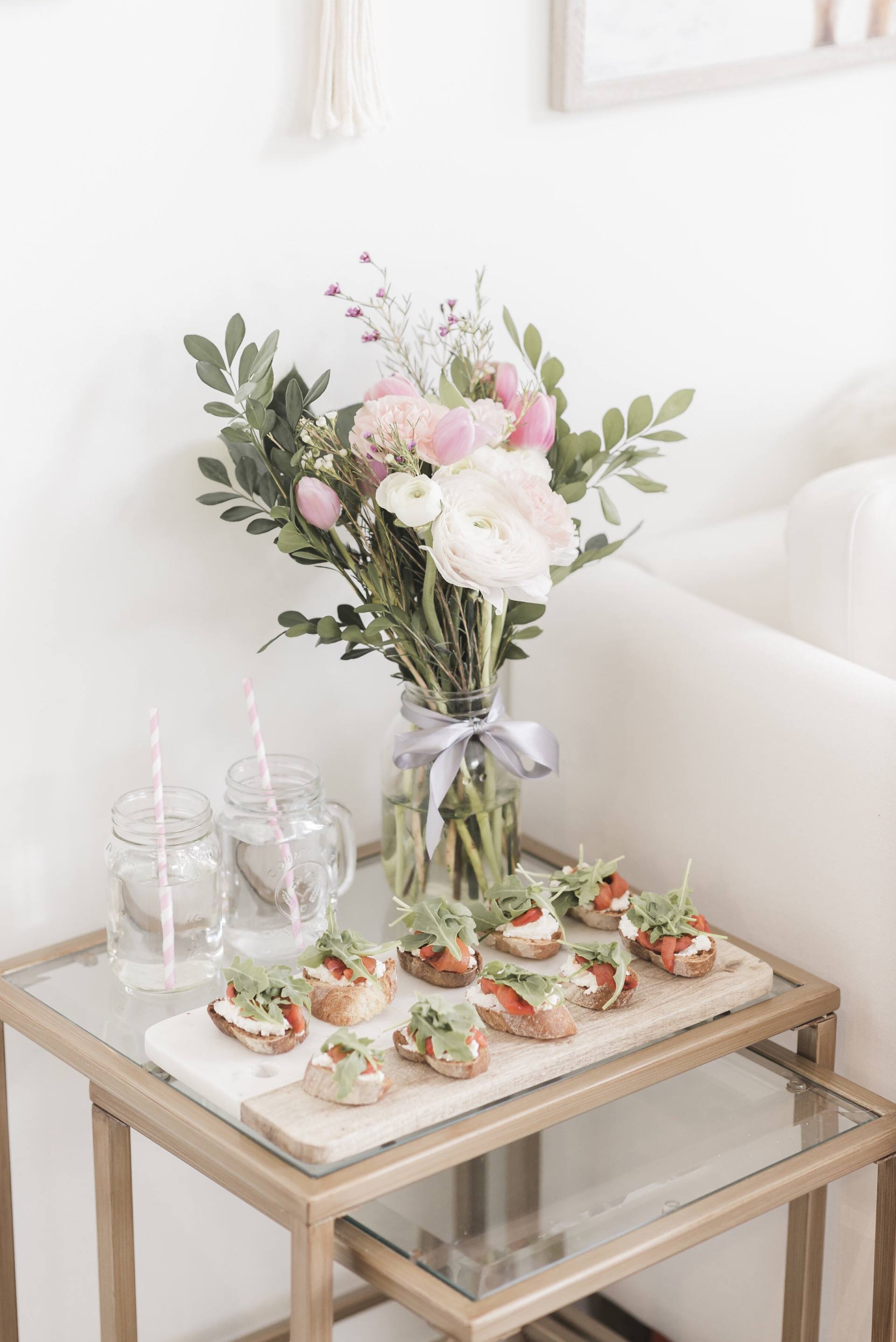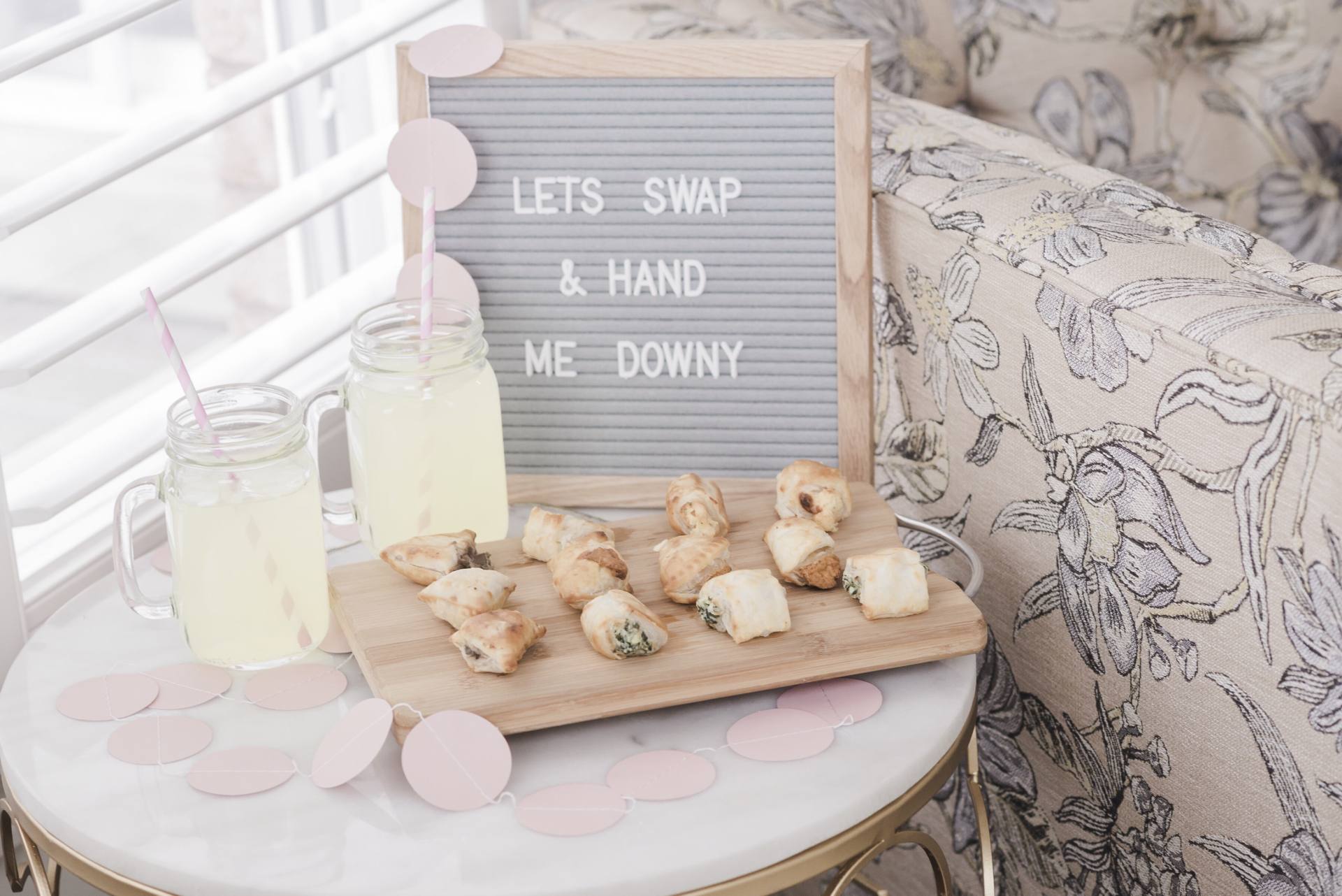 Have you ever hosted a clothing swap party? My cousin, Sadie and I each have three kids and they're all only a few months apart. We've been trading hand me downs since they were little babies because, let's be honest, buying new clothes for your kids gets expensive! On top of that, throwing clothes out isn't great for the environment, which is another reason we swap – for its sustainability impact. Did you know in one-year, North Americans sent 10.5 million tonnes of clothes to landfills? With how quickly our kids grow, keeping their clothing in good condition is really important to help our family swap. It makes me feel better knowing we're handing down clothes in good condition. For us, when washing clothes, we use Tide and Downy Fabric Conditioner since together it helps keep clothing looking newer 50% longer, and helps us get more value out of our kids' clothes. Downy is specially formulated to protect from stretch, fade and fuzz that's why this combo helps protect our kids' clothing so they can be worn, re-worn and handed down and not worn out and thrown out too soon!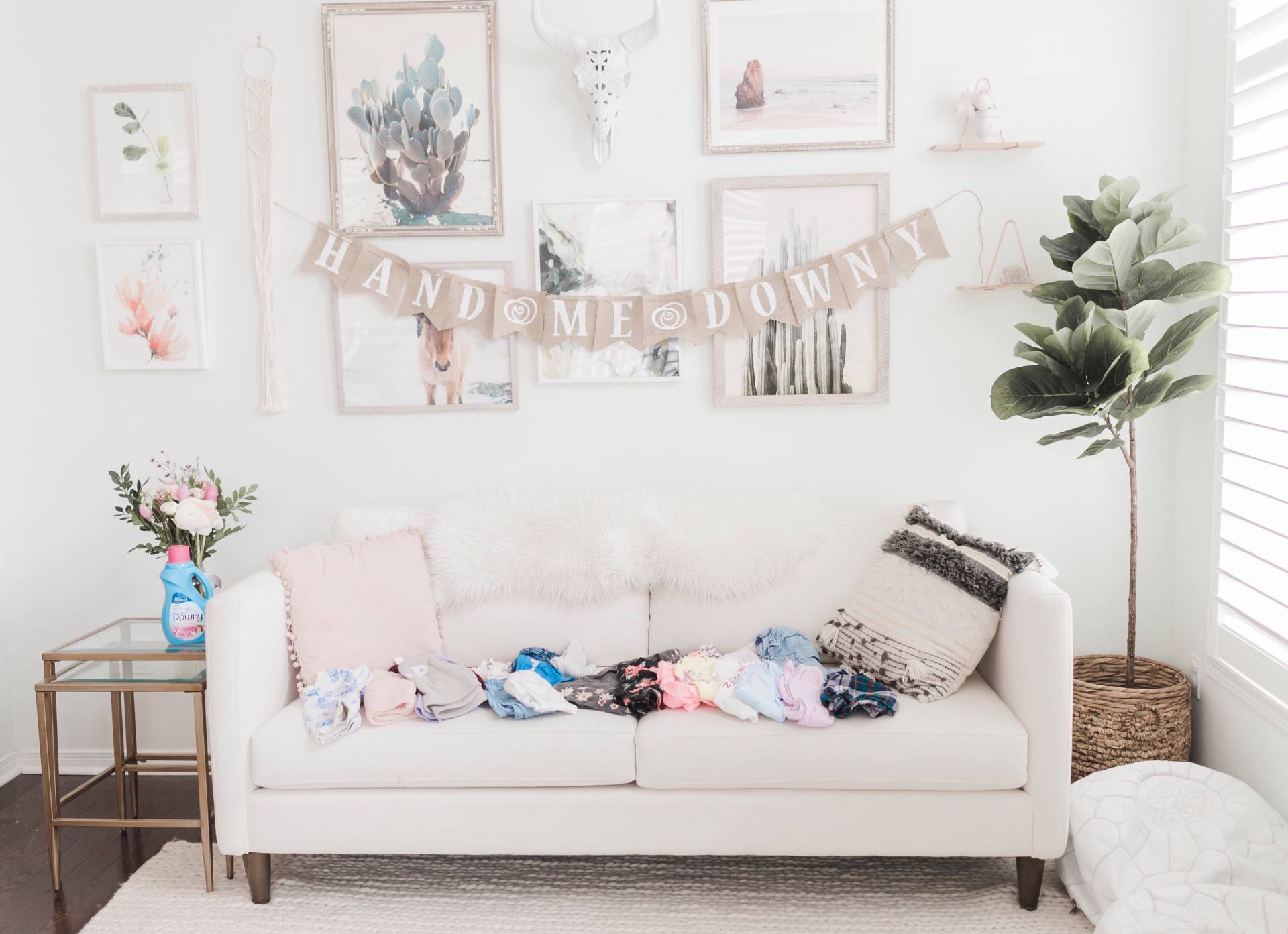 With our little people growing like weeds, it seems like every other month they're in a new size. I'm sure all parents can relate, that it's the worst feeling when you spend money on a cute, kids' outfit and they grow out of it after only one or two wears. So it's nice to see it passed on to someone else to get enjoyment out of it AND help contribute to a better planet. Win, Win!
I decided to host a Hand-Me-Downy Kids' Clothing Swap Party and create more of a "shopping experience" since it makes it way more fun! Downy sent me a curated swap kit to help get the party started. It was filled with cute, functional items like a clothing line and old-fashioned clothes pins, a party banner, a reusable laundry bag, rapid clothing repair kit and of course Downy Fabric Conditioner.
For my swap party I wanted it to feel more like a shopping experience. Before the party started, we all made sure to check each item to make sure everything was in good swapping shape! I encourage everyone to always add Downy to the wash. It really helps keep the clothes stay in great condition when it's time for swapping! Folding everything ahead of time is also helpful!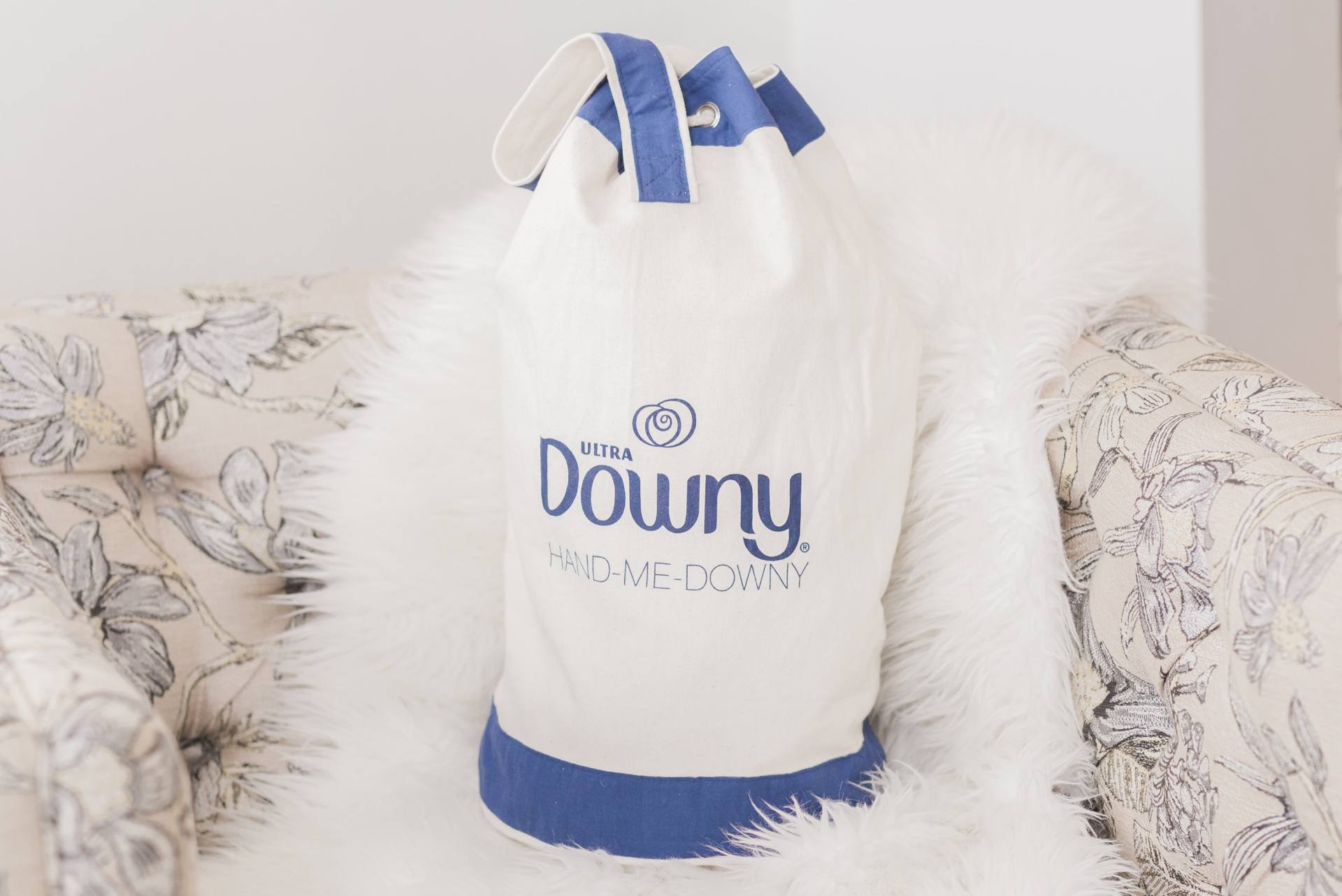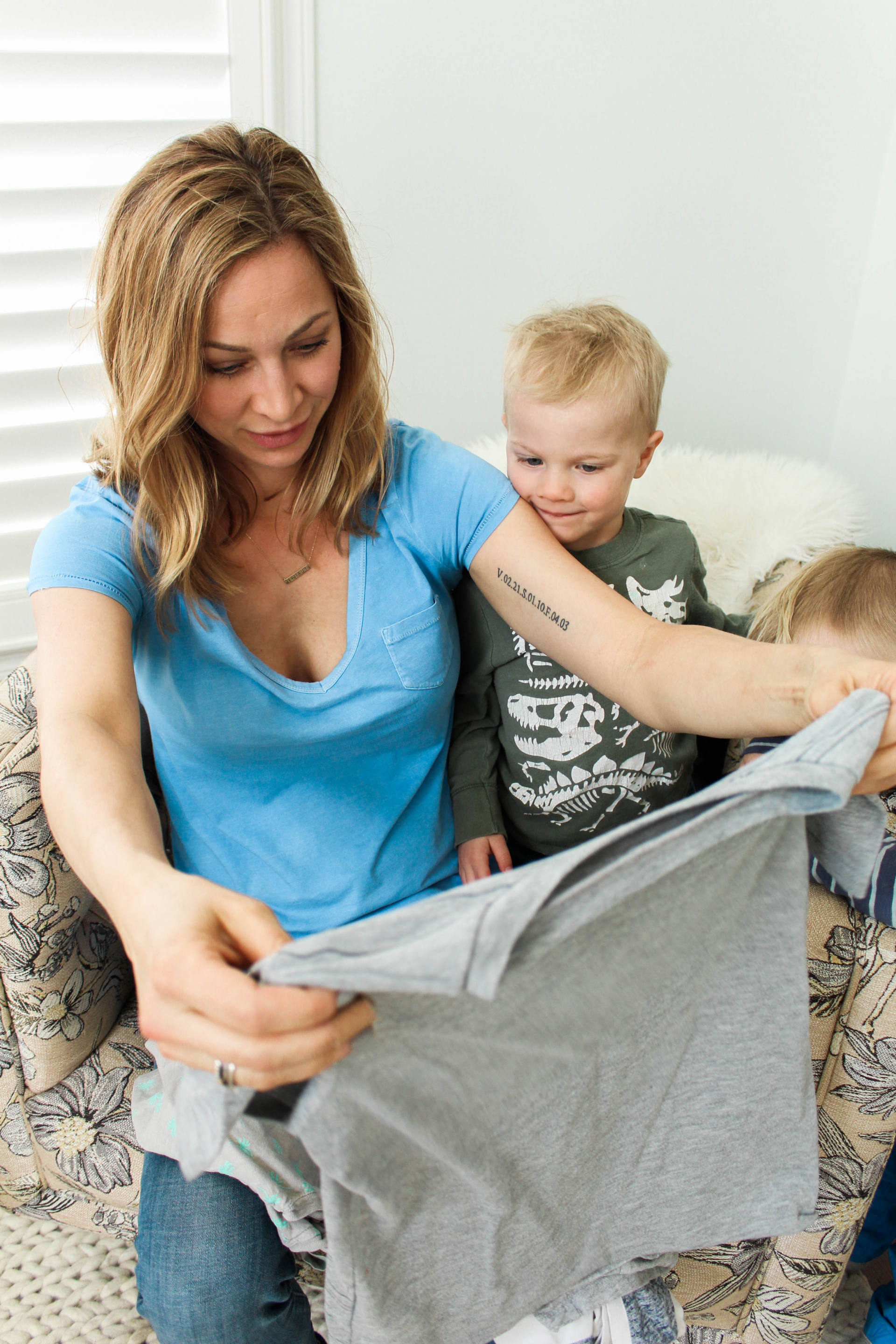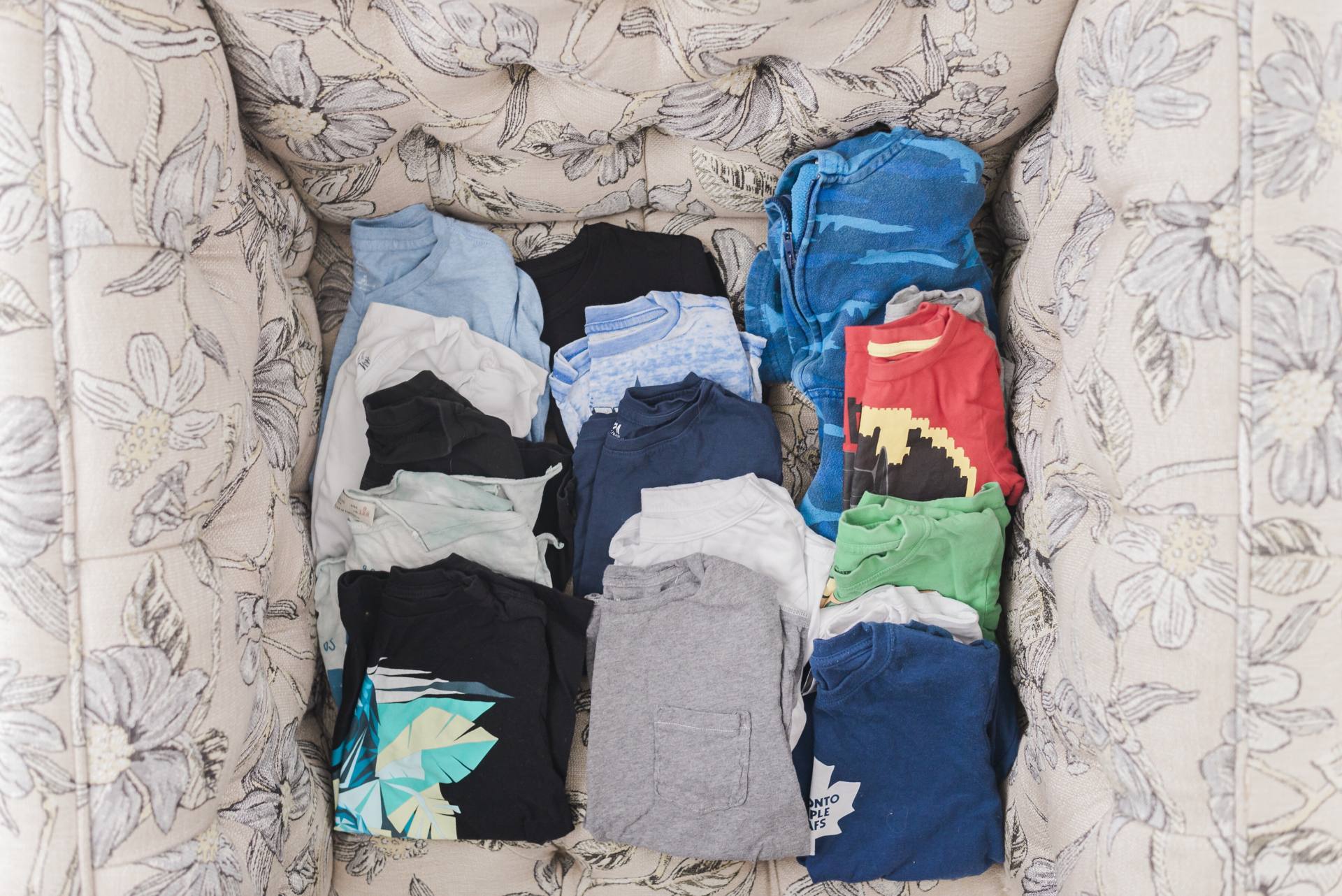 When it came time to set up for the party we laid the clothes out and separated them by size and season to keep things organized, making it easier to find what you need. Of course, a party wouldn't be a party without light bites so I prepared and set out appies! Once everything was set up we went through all the clothes and picked out all the items we each liked and needed.
It's really important for us to continue passing items along to others even after our kids have outgrown them. After we finished selecting the items we all needed, we created a "donate pile" so we can bring what's left to others who could really use it and continue the garments life cycle even more. Knowing how much clothing ends up in landfills every year, we like to donate what we can to others and help those in need. It makes me feel good knowing our clothing is getting as much wear as possible.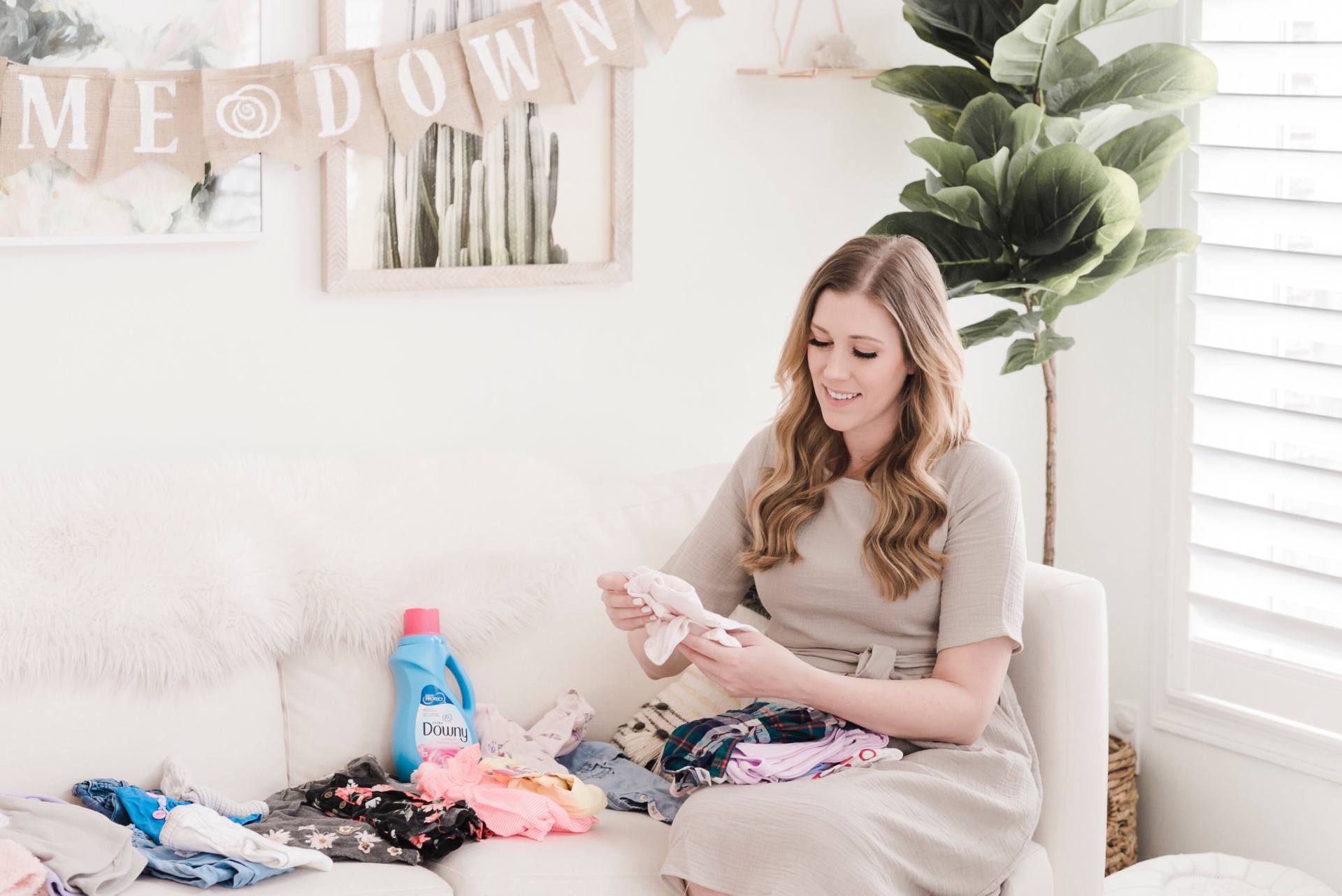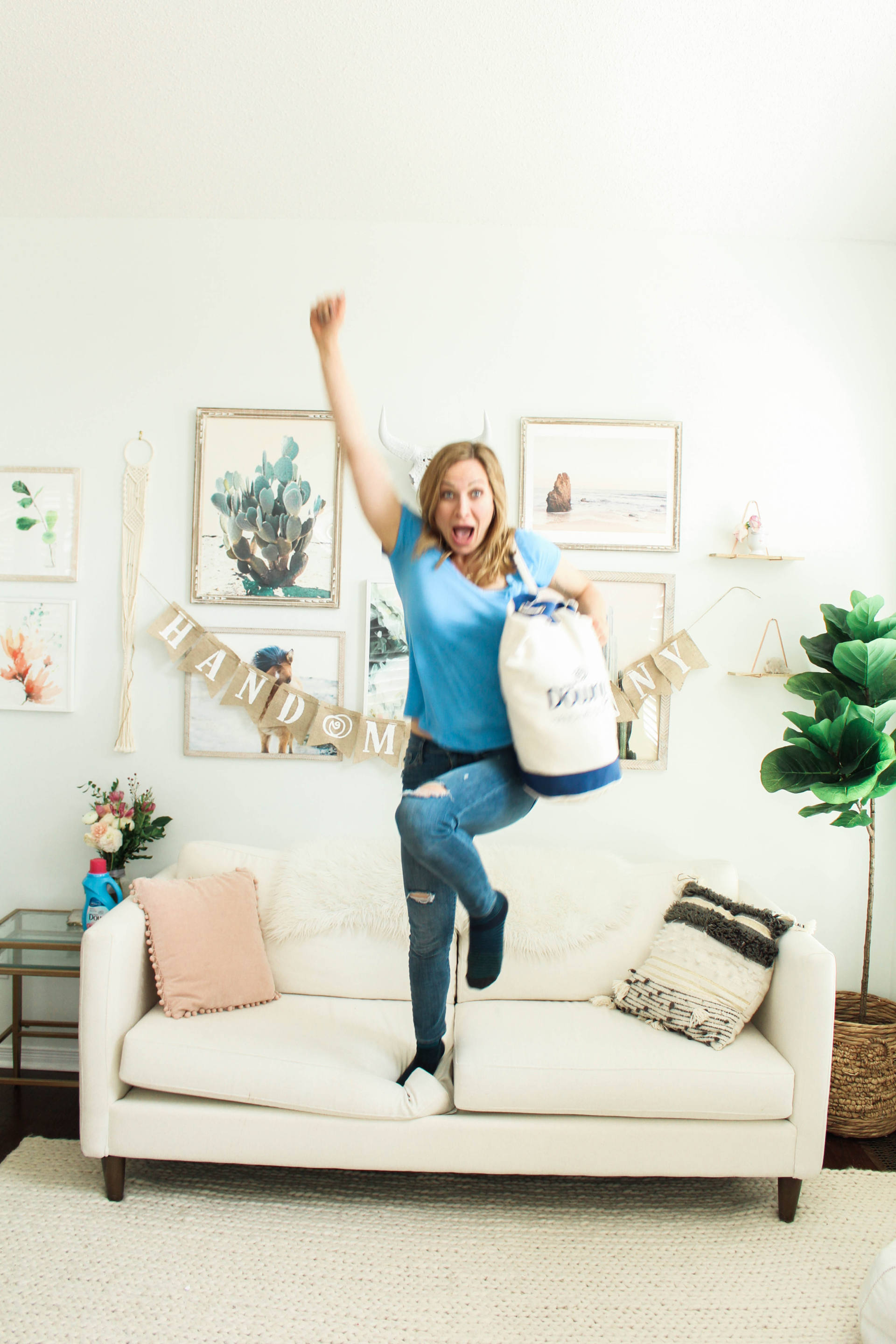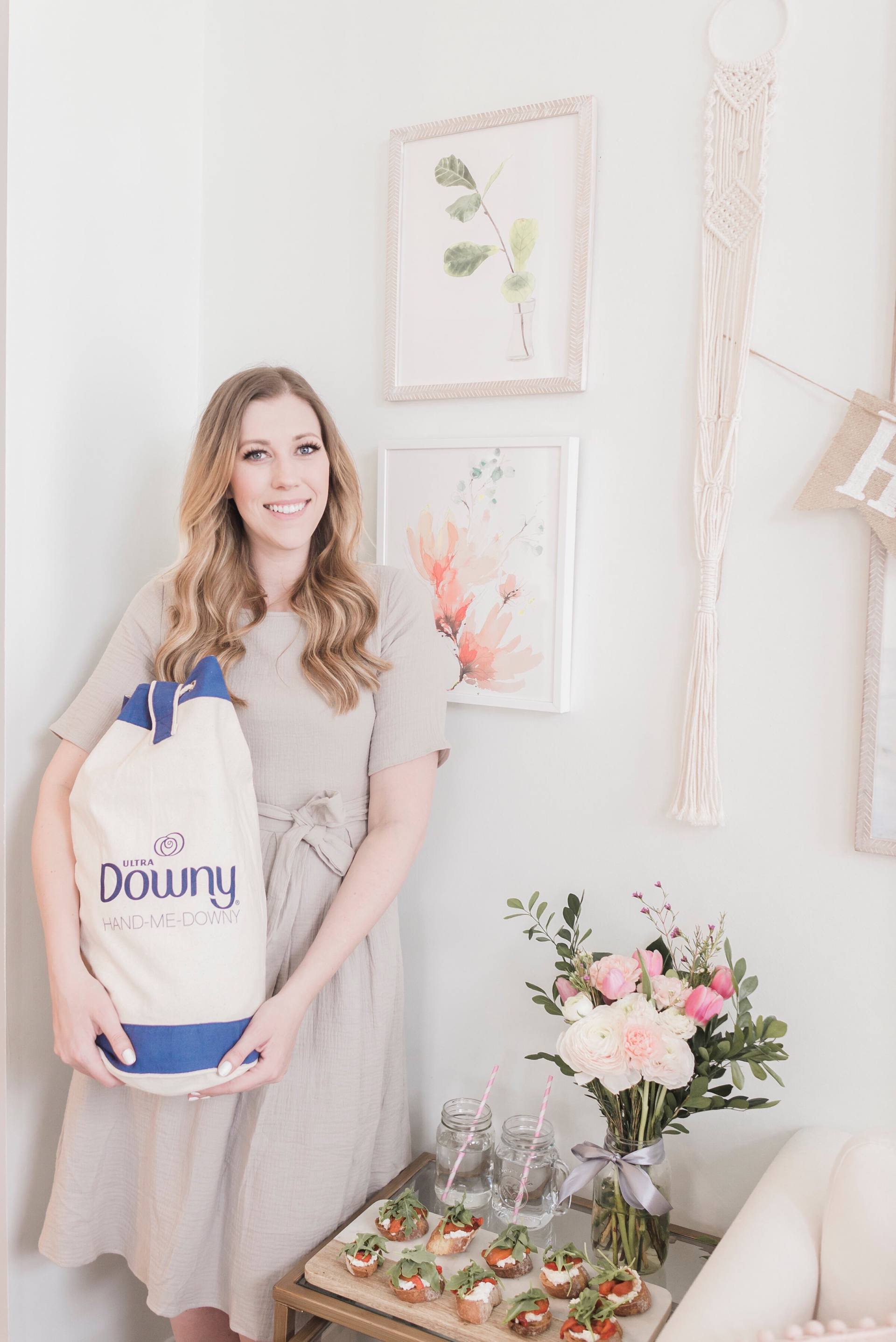 So what do you think? Are you up for hosting a Hand-Me-Downy Kids' Clothing Swap Party? Downy has offered my readers a coupon HERE to get $2-off your next bottle. If you host a party I'd love to hear how it turned out and the clothes you scored from friends and family!
Would you like to win a swap kit so that you can get started on your own party? I'm giving away two kits valued at $170 CAD each! To enter just comment on this blog post and let me know who you'd invite to your clothing swap party! Contest ends May 31 2018.