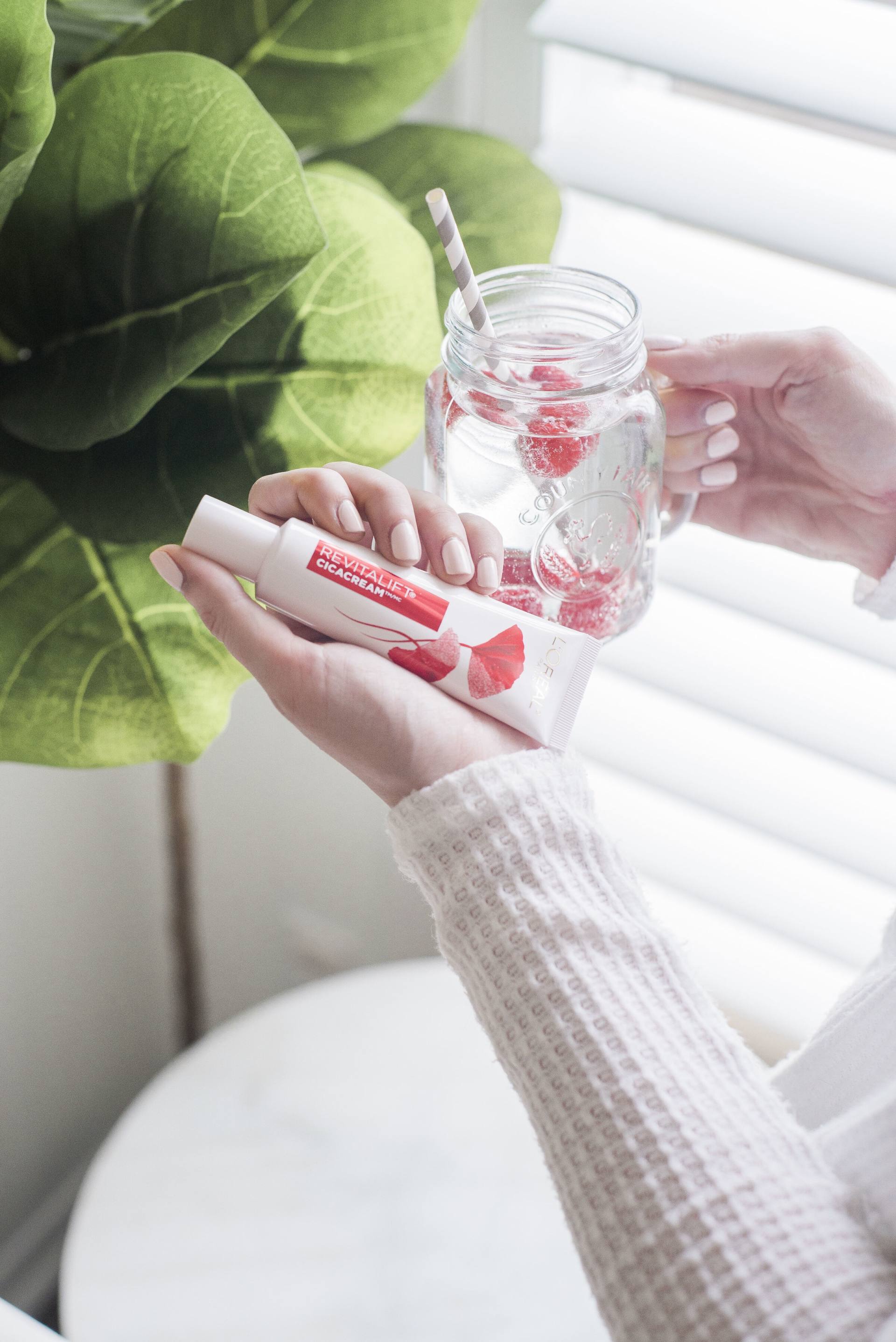 Since the start of the year I've shared a lot about my journey to start living a healthier lifestyle. I wasn't taking care of myself for the longest time – insert all of the "I'm a mom, I don't have time for myself" excuses here…I finally decided that enough was enough and started to make some serious changes. For the last couple of months I've been working out regularly, eating healthy, drinking lots of water and spending more time on my skincare routine. I noticed that all of these changes have helped me look and feel my absolute best. I've been losing weight, have so much more energy and my skin is starting to look really healthy and youthful again.
Let's talk skincare for a minute…I got in the habit of wiping off my makeup with baby wipes at the end of the night and not washing my face or using any skincare products because I was tired and (quite frankly) lazy. This really started taking a toll on my skin and I noticed more wrinkle creases and dryness than usual. Since I've started exercising, eating clean, drinking more water and using L'Oréal's Revitalift Cicacream, I've noticed a huge change in the health of my skin's appearance.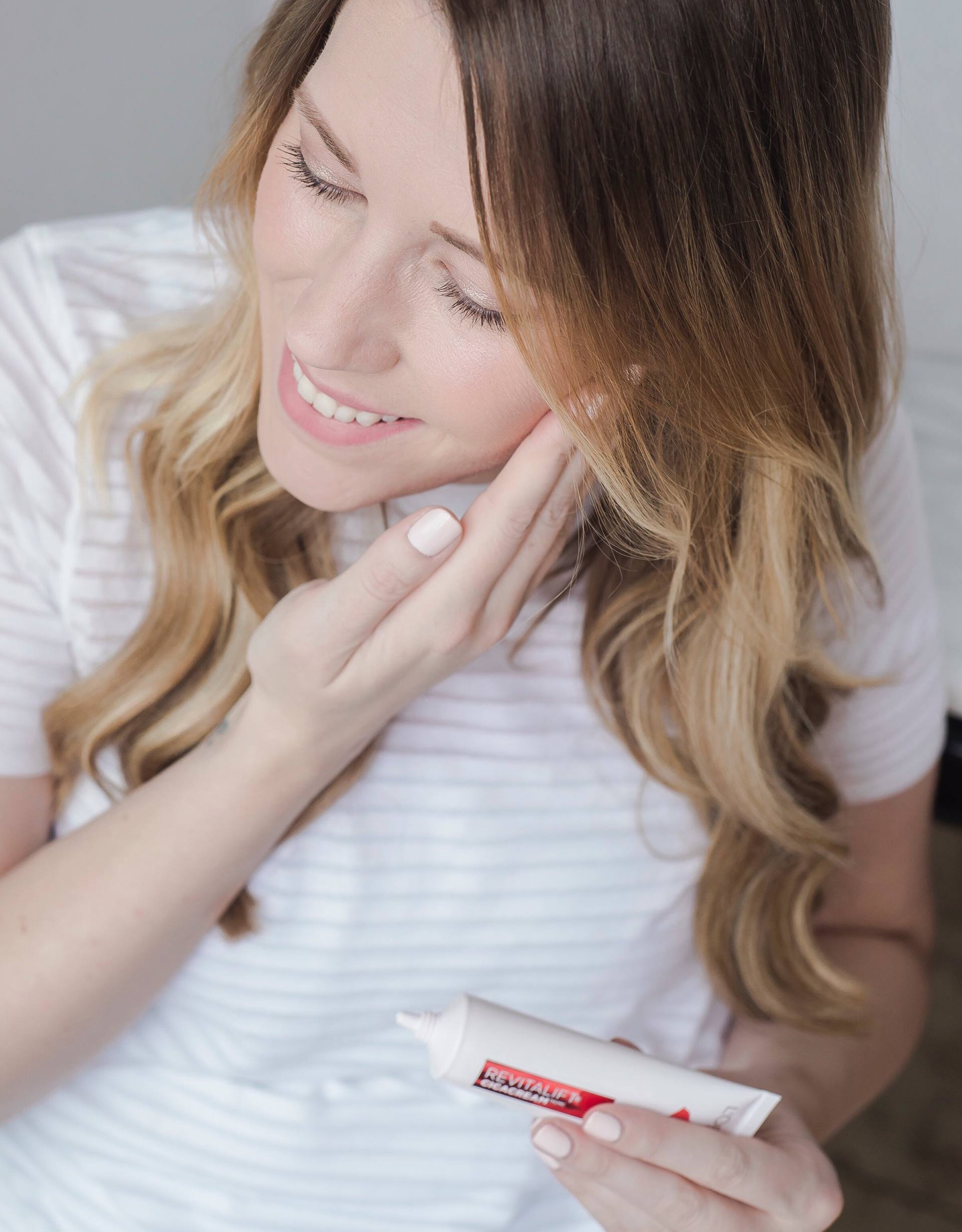 If you haven't had a chance to use the Revitalift Cicacream yet, you'll definitely want to give it a try. It's a new preventative cream with a natural ingredient that fights aging: Centella Asiatica. It's the first anti-aging cream recognized by the Canadian Dermatology Association, which is really important to me because I have the most sensitive skin. I also feel more comfortable using products that are paraben and fragrance free because that usually means my skin will tolerate the product without flare ups. I should also add, the consistency of the cream is really nice, it's not too thin or too thick and it feels nice and light on the skin. It's funny, my mom always warned me to take care of my skin in my late teens and early twenties and I'm so glad I listened to her (this time haha) because so many of my friends say they wish they had started using anti-aging products sooner to be more preventative.
My overall thoughts on the product are that it's effective, results can be noticed within a week and if a friend asked…I would highly recommend it. L'Oréal Revitalift Cicacream is easy to add to your evening skincare routine and it is affordable! If you practice a little self-care and treat your body right by working out, eating healthy and using the right products you'll be surprised how quickly these little steps can turn back the hands of time