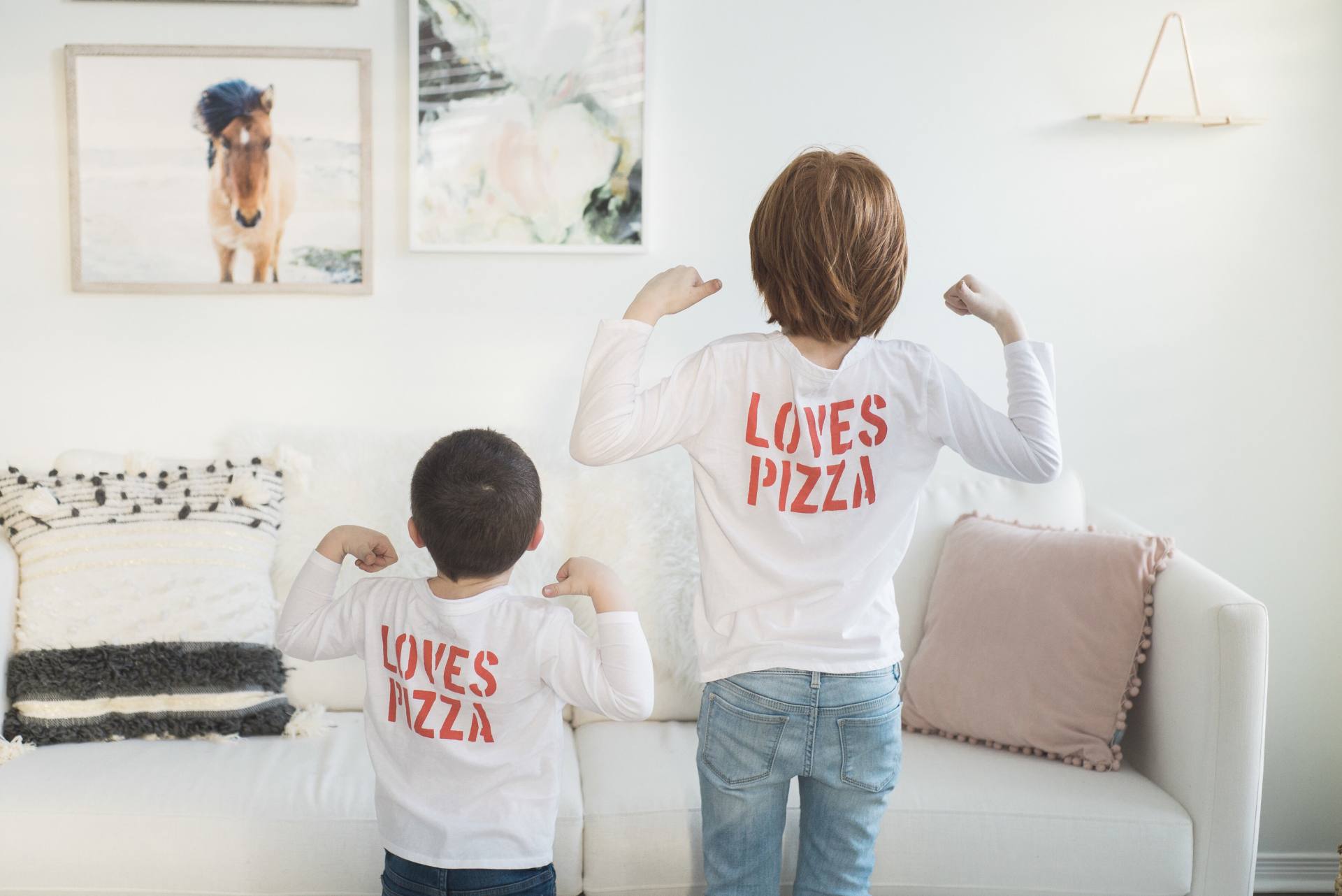 Are these not the cutest tees you ever did see? I'm so glad I found Shop The Skinny online! I've had the hardest time finding shops with cute clothes that go up to Austin's size. Most seem to stop at size 5 but Shop The Skinny goes all the way up to preteen sizes. I've always preferred to buy the kids clothes from small or independent shops so I'm glad I found one that actually continues sizing for older kids. Now I can keep the boys twinning for a little while longer. The 'Loves Pizza" tees were too cute to pass up. They have a little pizza slice image on the front that I thought was adorable for my little pizza lovers.
The girls selection is full of eye candy too. Zoe's adorable striped dress caught my eye right away. She loves to twirl around and dance in it. They have a wide selection of bohemian style girls clothes. The quality is really great too so I think I may have to go back and load up my cart with a few other dresses I saw for ZoZo.
I've seen the "Erinn Cardigan" all over the internet lately and I'm so glad I ordered one. It's really long and the knit is nice and thick so it's perfect for those cold winter days where you just wan't to snuggle up in front of the fire. This shade is called 'vintage rose' and I think it comes in a few different colours…so cozy.
I can't wait to see what cute new items Shop The Skinny get's in for Spring. Have you checked out their site before? They're a store based in Edmonton, Alberta which I was super happy about because I love supporting Canadian companies. Do you enjoy shopping local?