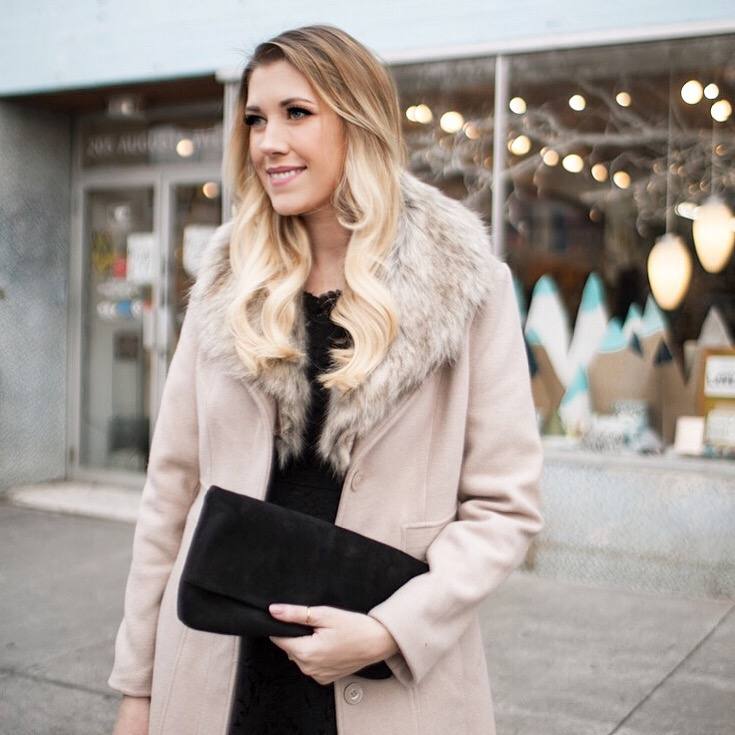 I don't know why it's been such a struggle to find a nice winter coat to wear over dresses this season but I feel like it took FOREVER to find something I love! I finally came across this one from Le Chateau and I'm so happy with this pick. It hits the knee and I really like the luxe faux fur collar. It's perfect for party season!
I also picked up this adorable little black dress that's off the shoulder and lace. It honestly fits like a glove and I highly recommend trying it on because you won't want to wear any other dress over the holidays – it's that good! The fold over clutch is also from Le Chateau, it almost has a faux suede feel and can be worn with both dressy and casual outfits.
Do you have your holiday outfits planned out yet? Let me know what you think of this outfit!