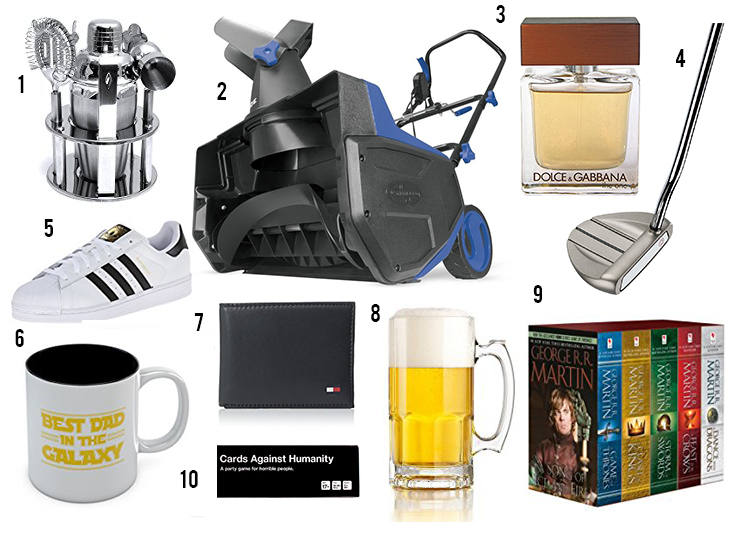 one / two / three / four / five / six / seven / eight / nine / ten
Do you have a guy that's hard to buy for on your list? Then this gift guide is for you! Cory never drops any hints or shows me anything he likes so every year its an absolute struggle to pick the perfect gift. I am determined to nail it this year!! I picked some safe options for the gift guide as well as some unexpected ideas. Let me know what you think!
If you're looking for a safe bet then you really can't go wrong with a bottle of cologne, a good quality beer mug or a nice leather wallet. They are all great gifts that I'm sure most men on your list would enjoy. If you'd like to be a little more adventurous this year a quality shaker set is a great gift for the guy who likes a good cocktail. We may going with the snowblower because dad would rather not wake up early to shovel the driveway for an hour before heading to work. I think that will be the winner in this house. Lastly, if you have a Game Of Thrones watcher in the house then you may want to gift him with the book series. Such a good read!
I hope you find these gift ideas helpful. I need as many gift ideas for men as I can get so if you have any ideas please leave them in the comments below!
This post was sponsored by amazon and contains affiliate links. All thoughts and opinions are my own.