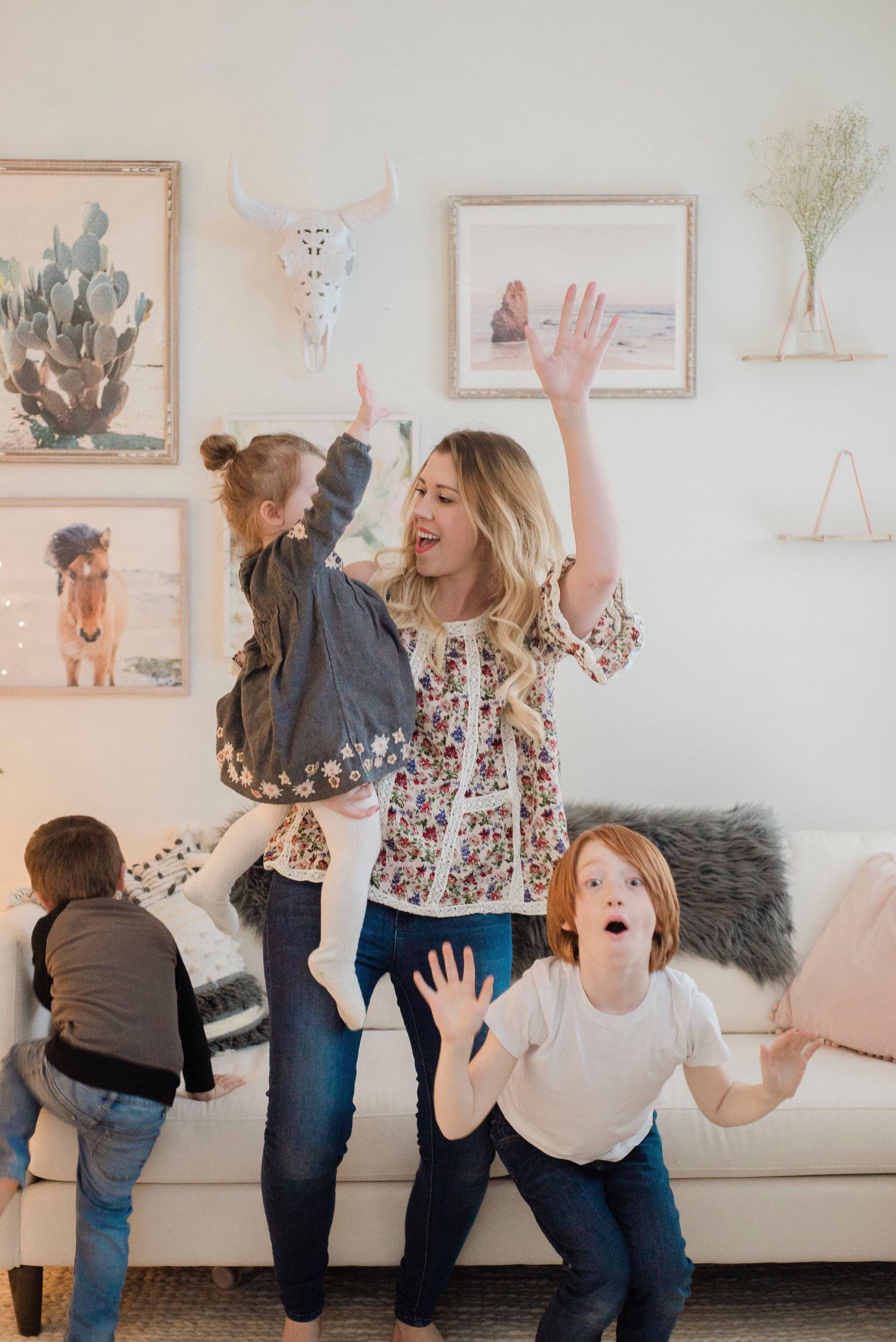 So, It's no secret….this family loves a good dance party! At least once a day we spend half an hour in the living room dancing it up and having fun together. I really value this time as a family and think it's so important that no matter what's going on with anyones day we spend that half hour shaking it off and having fun together! It's funny because I remember doing this as a kid and we would always listen to cheesy kids music with my mom and dad. Luckily, parents of this generation don't have to listen to that music on repeat haha. Universal Music Canada has come out with the new KIDZ BOP Christmas soundtrack and it's currently the kids favourite mix to party to! I think our monkeys love this CD because it has all of their favourite holiday music and it's sung by other kids! It's great because they sing songs that are fresh and current so mom and dad can enjoy it too. I'm sure you've seen your kids bopping to the commercials. The CD is great and enjoyable for the whole family, not to mention PG – parent win! If you want to listen to KIDZ BOP Christmas, check it out here: https://umc.lnk.to/KBXMASPC
Do you have a daily regimen with the kids to encourage happiness? What activities do you enjoy doing with your family for bonding time?
Would you like to WIN a KIDZ BOP Christmas CD so you can jam out with your little ones? Entering is easy! Just comment below and let me know your favourite Christmas song!
Disclosure: This is a partnered post with Universal Music. However, all opinions and views on this post are 100% my own.