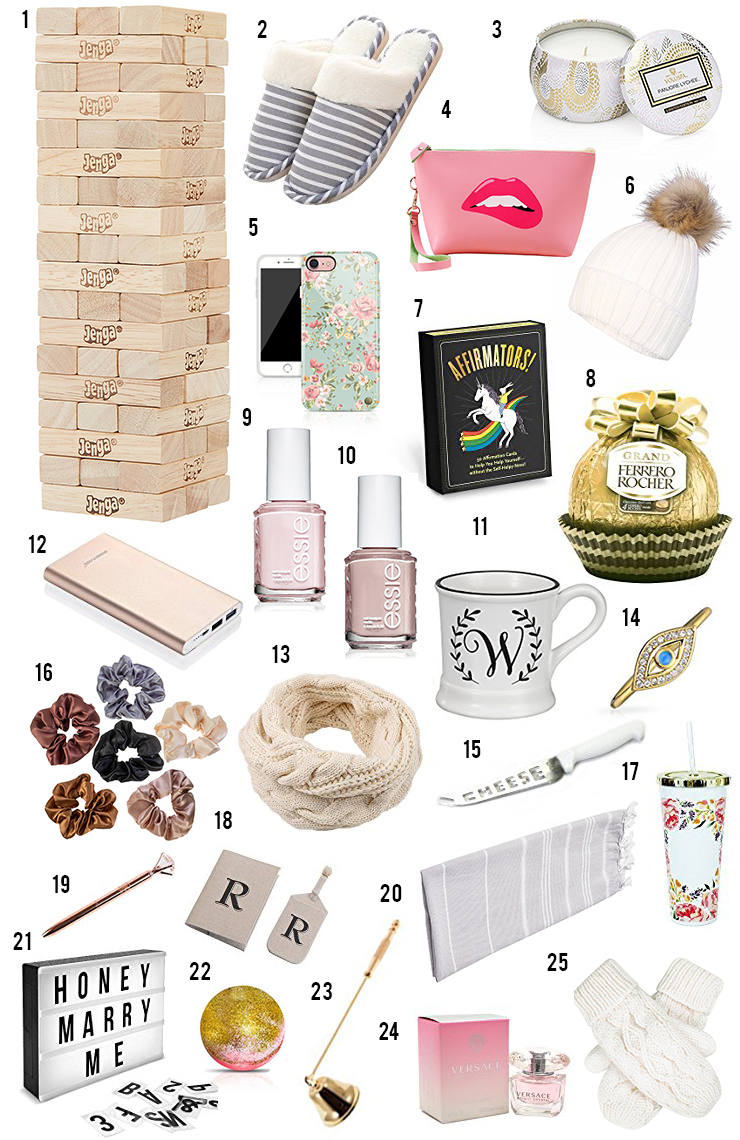 one / two / three / four / five / six / seven / eight / nine / ten / eleven / twelve / thirteen / fourteen / fifteen / sixteen / seventeen / eighteen / nineteen / twenty / twenty-one / twenty-two / twenty-three / twenty-four / twenty-five
Have you started your Christmas shopping yet? I have been ON it this year…almost half done! I figured if I get started now I can avoid my favourite gifts selling out and actually enjoy the holidays. Who wants to rush around last minute shopping anyways? That doesn't seem fun! This year I decided to do most of it online on Amazon.ca and I must say, its been VERY relaxing!
You guys, this may be my favourite gift guide to date! Do you have trouble shopping for secret santa gifts, co-workers or friends? You're sure to find something for them in this gift guide. There are so many practical gifts but also a mix of some fun ones too. I love shopping for people and finding the perfect gift that makes them light up. Let me knot if you find any great gifts under $25 that aren't on this round up in the comments below. I'd love to hear about them if I'm missing any!
Also, you can enter to win a $25 dollar Amazon.ca gift card by commenting your favourite item from this guide below! You can enter daily until Dec 12! Winner announced Dec 13. *Congratulations Nicole G, you won!* Stay tuned! More giveaways this week!
This post was sponsored by Amazon however all thoughts an opinions are my own.